---
Fireman
-

Electric Arguments
published: 12 / 12 / 2008
---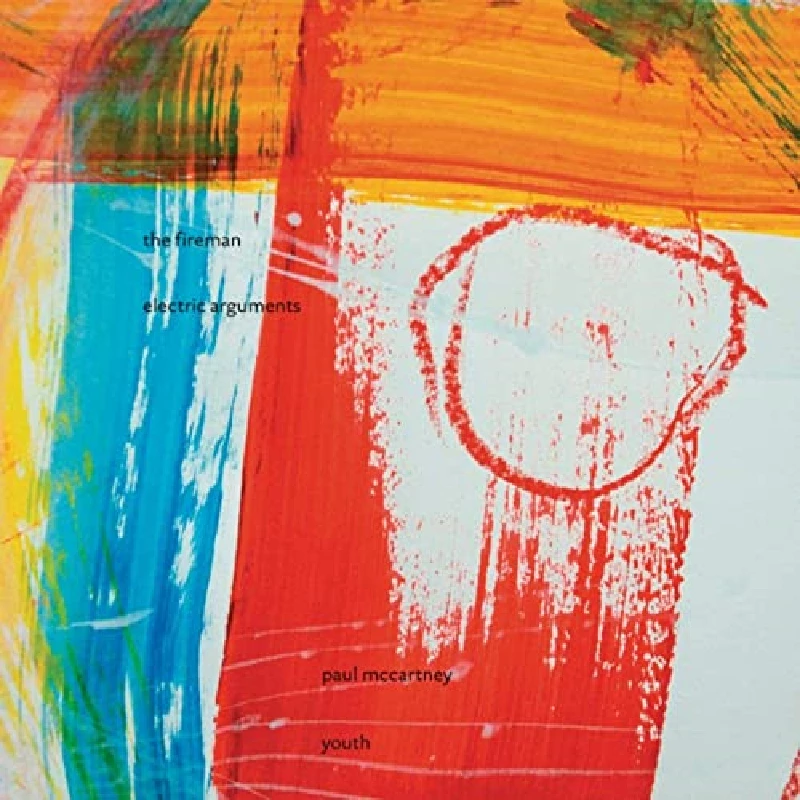 intro
Excellent and experimental third album from the Fireman, the project of former Beatle, Paul McCartney, and ex-Killing Joke bass player, Youth.
The Fireman is the project of former Beatle Paul McCartney and ex-Killing Joke bass player, Youth. It is the Fireman's third album, and their first in 10 years. It opens with 'Nothing Too Much, Just Out of Sight', which sounds like a slow blues man's version of a dirty rock 'n' roll number. It could almost be a 'Let It Be' outtake, but, a song to get completely lost in, also sounds totally contemporary, having a touch of the new wave of modern blues that is around at the moment. 'Two Magpies' is a stripped down, acoustic number and, featuring a surprising jazzy vocal from McCartney, is a song that could have easily sat on 'The White Album'. 'Sing the Changes' in its vocals sounds more like the Mccartney we know and love, and is an anthem for these times in the vein of Coldplay. 'Travelling Light' is haunting, perfect for cold winter nights, a McCartney Christmas carol, and has a 'Wicker man' 1970's vibe and another vocal that doesn't sound like him at all. 'Elements' recalls 'Magical Mystery Tour'. Highway' is a restrained rocker with a groove similar to 'Savoy Truffle', while 'Lights from Your Lighthouse' is a ukulele-led number upon which McCartney sounds like a restrained Seasick Steve. 'Sun is Shining' is a joyous, upbeat number, while 'Lifelong Passion' is a dreamy, mystical number. 'Is This Love ? is in a similar vein to the previous track, while 'Love in a Dream' is more experimental, sounding like a remix for the dance floor. 'Universal Here, Everlasting Now' is very dreamy and experimental, with solo piano, dogs barking, and backwards messages, and turns its head towards 'The White Album' of forty years ago. 'Don't Stop Running' is haunting and angelic with some great guitar work, before becoming much grittier and deeper. Lastly there is a secret track eight minutes beyond this, which is a fine example of experimental avant garde pop. An excellent album.
Track Listing:-
1
Nothing Too Much Just Out Of Sight
2
Two Magpies
3
Sing The Changes
4
Travelling Light
5
Highway
6
Light From Your Lighthouse
7
Sun Is Shining
8
Dance 'Til We're High
9
Lifelong Passion
10
Is This Love?
11
Lovers In A Dream
12
Universal Here, Everlasting Now
13
Don't Stop Running
14
Road Trip
Label Links:-
http://www.indian.co.uk/
https://www.facebook.com/olirecords
https://twitter.com/olirecords
http://www.songkick.com/users/onelittleindian
https://www.youtube.com/user/onelittleindian
https://plus.google.com/+OneLittleIndianRecords
Pennyblackmusic Regular Contributors
---