---
Kelman
-

I Felt My Sad Heart Soar
published: 2 / 9 / 2008
---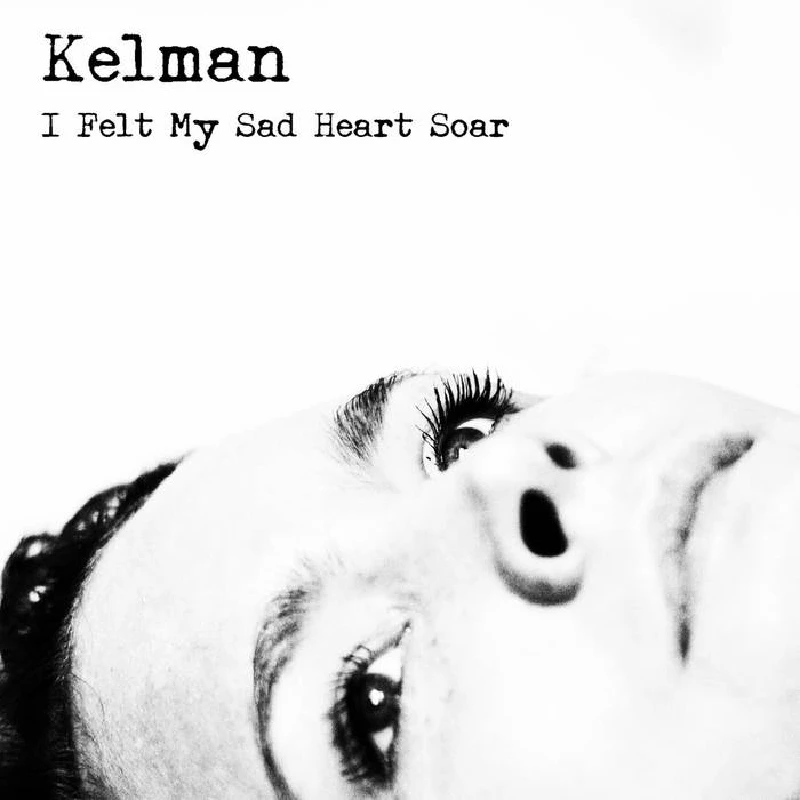 intro
Excellent, frequently surprising second album of dark, haunting melodies and atmospherics from fine London-based trio, Kelman.
It becomes clear over the course of Kelman's second album, 'I Felt My Sad Heart Soar', that the London-based trio of Wayne Gooderham (vocals, guitar), Marc Gooderham (drums) and Paul Ragsdale (keyboards, melodica) are building up to something. The songs on 'I Felt My Sad Heart Soar' dip and soar between quiet and loud, and weave from anything between two and over five minutes in length. They are indeed moving towards some kind of grand conclusion, but before then they, however, have a lot else to offer first. Kelman's music merges the dark, haunting melodies and atmospherics of acts like the Velvet Underground, the Go Betweens and Galaxie 500 with, in songwriter Wayne Gooderham's lyrics, the sparse, dirty realism of prose writers such as Charles Bukowski, Henry Miller and the band's namesake, James Kelman. Gooderham's world will always be perhaps a monochrome shade of grey. Yet in contrast to 'Loneliness Has Kept Us Alive', Kelman's 2006 bleak debut album, the tone of 'I Felt My Sad Heart Soar' is one more of wary optimism. That first album found Gooderham lurching through a sequence of drunken escapades, one-night stands and other short-lived romances. On this new album, his relationships are often still brief. A need for privacy and a want not to be tied down remains unchanged. Yet, while before he was prepared to accept crushing disappointments and an existentially lonely existence in exchange for a series of short, intoxicating highs, this has now been replaced by an increased need for other human warmth and contact. "I want to hear your voice in the dark", he admits, in what could be a mantra for the whole record, early on the first song 'Untethered', his vocals set against a backdrop of Ragsdale's slowly uncoiling, eerie Hammer Horror soundtrack-style synthezisers. The next track, recent download only single 'Is This How It Ends ?', is a surging, jangling garage rocker, which merges discordant guitar work from Gooderham and fiery drumming from his brother with see sawing synths. Like 'Untethered', it is another story of a relationship at an end, yet, in contrast to many of the songs on 'Loneliness Has Kept Us Alive' in which Gooderham seemed fairly relieved that the romance was finished, his tone here is of both sentimental longing and some regret. "When you got dressed and came back to bed/it was the most beautiful thing that you ever did", he sings at its dramatic conclusion explaining why the relationship has come to an end. "And we can't have that time again/and so I'm ready now/and this is how it ends." 'Commercial Road' is a gentle ballad with light brushes of guitar, tingling keyboards and soft swipes of electronic brass and perhaps captures the paradox of the album best. "But on Commercial Road you lent against my shoulder and I felt my sad heart sore like never before", croons Gooderham about a new love on the line of the song which gives the album its title. Yet while at one level his girlfriend's action delights him, at another it makes him feel uneasy. "Oh Lord, I need a drink" he sings a few seconds later, before adding with stark, nervous honesty, hesitant at revealing or giving anymore of himself to her, "I need something to help me hide all the things that you don't know." 'The Pursued, The Pursuing, The Busy and The Tired' is brighter, a frenzied, gloriously speeding spoken word rocker, which, taking snippets from several of Gooderham's short stories and amalgamating them together, describes a happy, long desired for sexual coupling coming together. The reflective 'Kicking Cans All the Way Home' is also more upbeat ("aching with joy, hungover and bruised"), telling of another new relationship starting out at the end of a long drunken evening and on the night the clocks change. On 'Postcards', an old unrecorded song of the Gooderhams' previous band Baptiste, nerves have, however, got in the way again ("I am too scared to fly in case you hear my heart beating"), while 'Shut a Final Door', another break-up song, finds Gooderham raising "a glass to lost friends". The tone of both is, however, elegiac, rather than mournful. "I love you" sings Gooderham over and over to his lost love at the conclusion of the sofly distorted 'Postcards', while 'Shut a Final Door', a song that develops into one of the most up tempo in sound on the album, finishes with a gorgeous flurry of Ragsdale's chiming keyboards. The final outcome of the album, after this succession of solidly powerful songs, is splendid. 'NYE' is an eight and a half minute long epic which begins with Wayne Gooderham and Ragsdale's tingling guitar and keyboards being levitated slowly upwards by Marc's crashes of cymbal and occasional pumps of brass. Telling of a drink and drug-addled New Year's Eye in which promises are broken as soon as they have been made, Wayne Gooderham's vocals do not kick in until long after the two minute mark, and the song eventually concludes in a great escalating rush of psychedelic noise and distortion. "Won't you stay with me tonight ?",Gooderham howls in its chorus, no longer prepared or wanting to be alone. Kelman could have finished it there, but they have one last song and trick, 'You're Still Everything to Me', a brief and pastoral two minute long comedown track, which has Gooderham singing the title over and over again, and merging his lightly buzzing guitar with softly surging mock electro strings, brings the album to a graceful conclusion. 'I Felt My Sad Heart Soar' is magnificent, an album of stunning contrasts and textures, which in its awkward embrace of the world teeters over onto the side of hope and optimism. With this second album, Kelman have ascended to new peaks.
Track Listing:-
1
Untethered
2
Is This How It Ends?
3
Commercial Road
4
The Pursued, The Pursuing, The Busy & The Tired
5
Kicking Cans All The Way Home
6
Postcards
7
Shut A Final Door
8
Nye
9
You're Still Everything To Me
interviews
---
Interview (2008)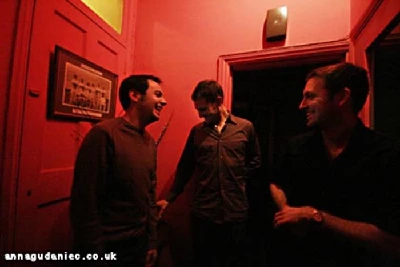 In what is our fifth interview with him, John Clarkson speaks to former Baptiste front man Wayne Gooderham about the surprising tentative optimism of his current band Kelman's second album, 'I Felt My Sad Heart Soar'
Pennyblackmusic Regular Contributors
---