---
published: 9 / 6 / 2008
---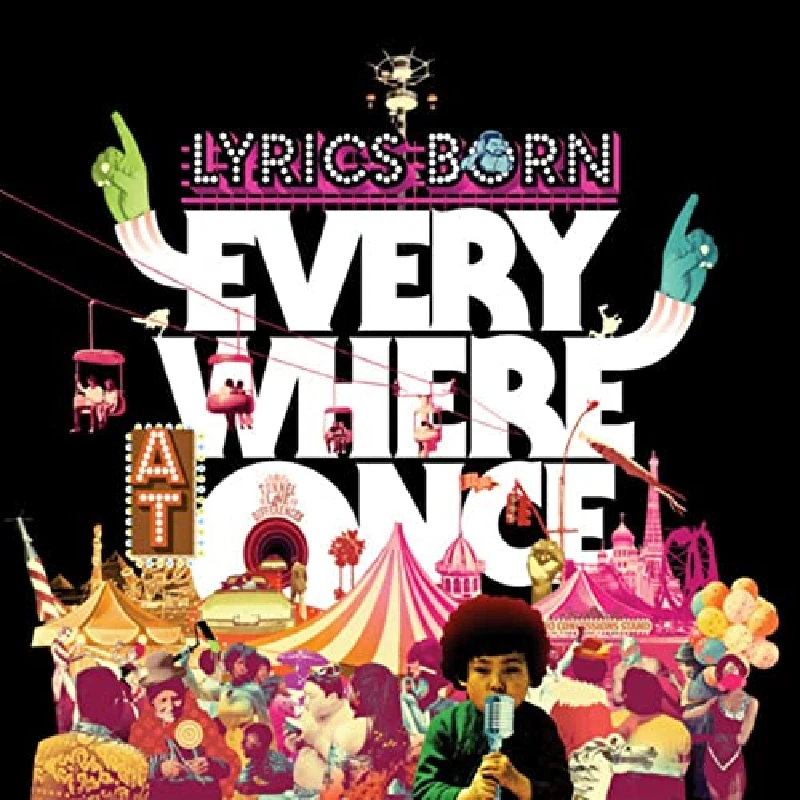 intro
Competent and adventurous hip hop from previous underground act Lyric Born who have with this latest album developed a more commercial edge
Lyrics Born has been a well regarded presence in underground hip hop for some years now, but 'Everywhere At Once' sounds like an attempt to break into a wider audience. The previous Lyrics Born elements are still there,particularly the clever lyrical word play and funk influences. There is also a heavier reliance on 80's synthesisers in the sound, something that is making a comeback in clubs across the world. 'Hott 2 Def'' comes across like Jurassic 5 gone a bit Prince, which is a good thing, while 'Cakewalk' takes a fairly commercial pop hop sound and manages to make it interesting. 'I'm a Phreak' take the sound of Gonzales and Peaches and takes it further down a hip hop path, while 'I Like It, I Love It' takes its cues from George Clinton with an added anthemic chorus. In other places, such as 'the World is Calling' and 'Do You Buy It' marries hip hop with the new electro pop sounds of Santogold, CSS and MIA. There are however, places where it just does not work – 'Differences' and 'Top Shelf' are just too obvious and uninteresting compared to other tracks on the album and other artists peddling similar wares. Overall, however, this is a competent and adventurous take on commercial hip hop.
Track Listing:-
1
Intro Tag
2
Don't Change
3
Hott 2 Deff
4
Differences
5
Cakewalk
6
Shoe Hoes Anonymous (Skit)
7
I'm A Phreak
8
I Like It, I Love It
9
The World Is Calling
10
Top Shelf (Anything U Want)
11
Is It The Skin I'm In?
12
Homeland Security (Skit)
13
Do U Buy It?
14
Rules Were Meant To Be Broken
15
Whispers
16
I Can't Decide (Everywhere At Once)
17
Re-Intro
18
Let Me In, Let Me Out (Remix)
Label Links:-
https://www.facebook.com/antirecords
http://antirecords.tumblr.com/
https://www.youtube.com/user/antirecords
https://twitter.com/antirecords
http://www.anti.com/
Pennyblackmusic Regular Contributors
---