---
Horrorpops
-

Kiss Kiss Kill Kill
published: 18 / 2 / 2008
---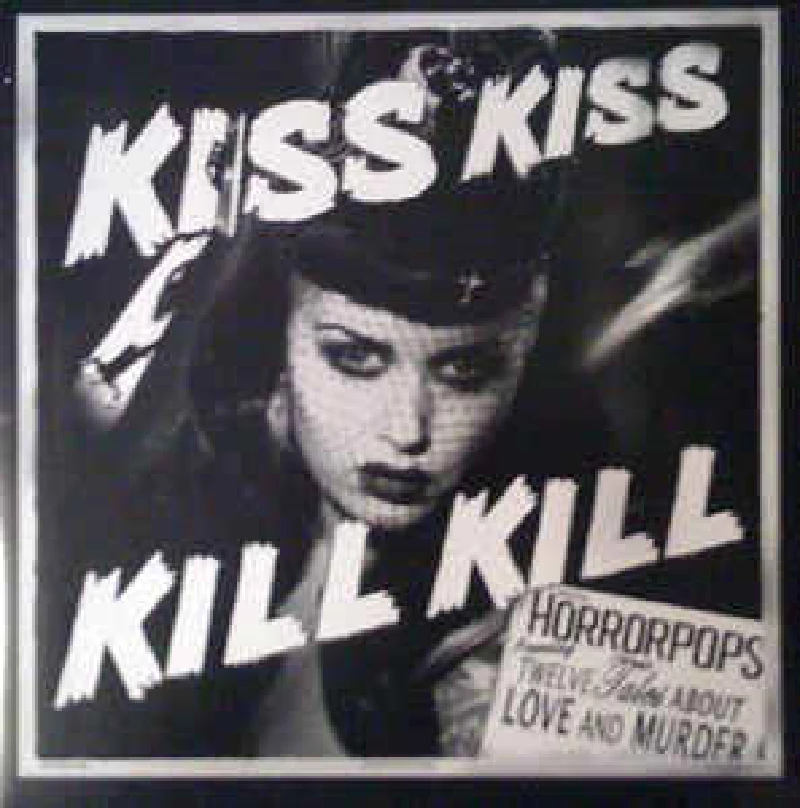 intro
Fine cinema-influenced third album from psychobilly/Gothic Danish band, Horrorpops
'Kiss Kiss Kill Kill' leaves me having to eat my words after telling a friend I didn't really like Horrorpops. I really enjoyed this album. Horrorpops have become more sophisticated since I saw them some years ago,and have a sound that's somewhere between the Damned and Sons and Daughters, but which often slides back into a proper rockabilly sound. This album, their third, draws influences from the world of film and is a whirlwind tour of Hollywood greats and B Movies all in one go. Only one track is not film inspired, 'Boot Boot', which is about recent riots in Copenhagen over the sale of the Ungdomshuset (Youth House) to a Christian group who pulled it down, leaving Copenhagen's alternative community with nowhere to go. This probably passed most people by, but Horrorpops are originally from Denmark and it's good to see they haven't abandoned their roots and are making sure such events get an airing in the wider world. Still looking very psychobilly / Gothic, the trio's new album should have wider appeal with it's poppy, bubbly sound and I'm glad I gave them another try.
Track Listing:-
1
Thelma And Louise
2
MissFit
3
Boot2Boot
4
Heading For The Disco ?
5
Kiss Kiss Kill Kill
6
Everything's Everything
7
Hitchcock Starlet
8
Highway 55
9
HorrorBeach Pt. II [Instrumental]
10
Copenhagen Refugee
11
Keep My Picture!
12
Private Hall Of Shame
13
Rebel Yell (Live)
live reviews
---
Club Zero, Sheffield, 14/8/2004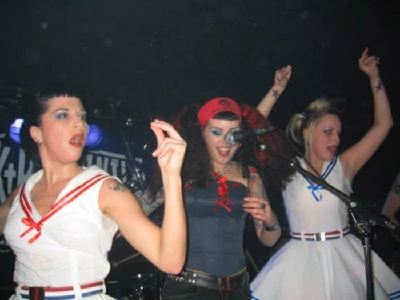 Danish punks the Horrorpops combine their horror pyschobilly with a camp-gothic sound. While undoubtedly entertaining enough, Helen Tipping finds their theatrical brand of rock leaving her cold at Sheffield's Club Zero
Pennyblackmusic Regular Contributors
---