---
Various

-

Rough Trade Shops Counter Culture 07
published: 29 / 1 / 2008
---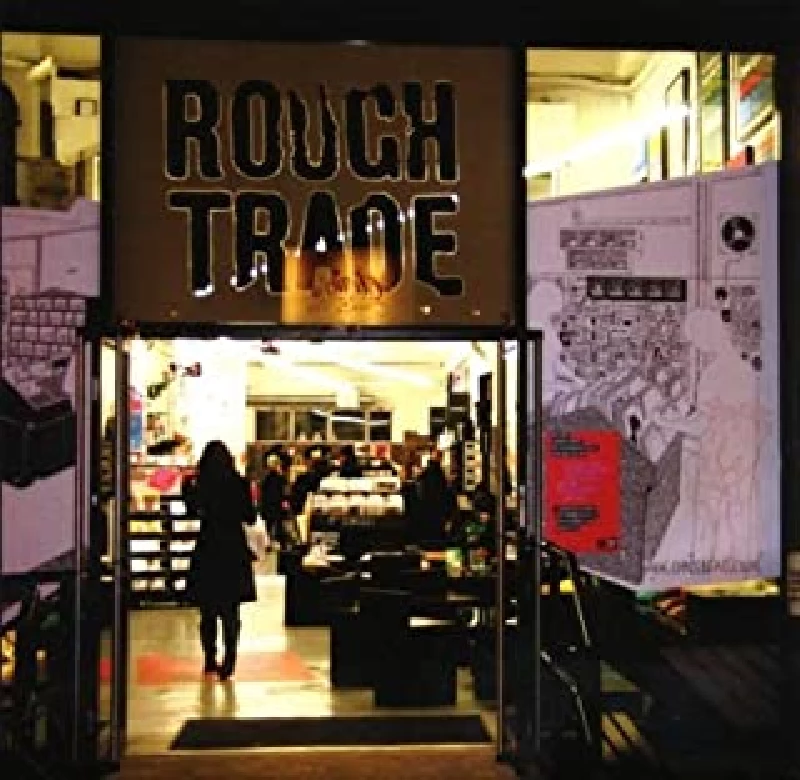 intro
Variable compilation in their annual 'Counter Culture' series from the Rough Trade label including sveral of the main acts on the current alternative scene including Dan Deacon, No Age, Pete & the Pirates, Von Sudenfed and Of Montreal
When it comes to a sketched out view of the musical horizon, you could do worse than a 'Rough Trade: Counter Culture' compilation. The label has been onto a range of pulses for decades, and while it has never led the way into any particular future it has followed closely in the coattails. The '07 incarnation of the collection is no different. There are some underground anthems, bubbling under the surface, just waiting to be discovered – No Age, Dan Deacon and Part Chimp included – alongside some misses, mentioning no names but featuring Mika Mido and Pete & the Pirates. Starting slow, both the Woods and Wooden Shjips bring dissonant, incoherent noise to the party. Sounding depressed without feeling, both groups reel around looking to land a shot of empathy but never make the grade. Peggy Sue & the Pirates follow and benefit from the dirge – a touch of Le Tigre and a smattering of magic set them apart from the field. Part riot girl band and part Breeders-heavy bass, the group provide an impertinent kiss on the cheek of their doubters before dancing back off into the night. The remix of Of Montreal does neither side any favours. The band will never be dancefloor fillers on these sorts of streets and adding a dab more bass will not change this. Pete & the Pirates prove the world is still stuck in the post-Libertines hangover. With the group's cultural currency long devalued by tabloid gossip Karl et al. continue to exert a strange fascination for groups of all kind. Battles are also included. Their work is immaculate, precise, informed and engaging – but, then, they have been touring 'Mirrored' for a year, and discovering a band of this calibre through this medium should perhaps make you consider you relationship with popular music. Julian Cope – former Teardrop Explodes front man – brings a literate, lyrical twist to proceedings, but on this from will never regain his former splendour – sounding like a drunken Chris TT. No Age provide a highlight of raw intensity. Top-down, speedometer in the red music. The neighbours from hell having the party of a lifetime. A definite recommendation. Even Mark E. Smith makes an appearance latter with his dance/noise project Von Sudenfed. With Mouse on Mars onboard Smith makes his otherworldly ramblings strangely coherent, but still comes off sounding like a deranged uncle at a wedding. Dan Deacon brings a DIY, hardcore outfit to the party, and makes the indie kids dance. His Trippy Green Skull speeds thing along in the second half. Providing a welcome counterpoint to the dire lament of John Maus. Overall the theme is mix and match. A grab bag of different styles; as is to be expected from a compilation of this sort. In many ways this is refreshing. There is no breathless, hysterical pointing at the future – demanding you to acknowledge this band as the next big thing. There are inside a few subtle hints of what you may believe in the future.
Track Listing:-
1
Woods- Be Still
2
Meg Baird- Dear Companion (Trad.)
3
Alela Diane- The Pirate's Gospel
4
Vampire Weekend- Cape Cod Kwassa Kwassa
5
Jennifer Gentle- Take My Hand
6
Soulsavers- Revival
7
Wooden Shjips- Losin' Time
8
Panda Bear- Good Girl (Edit)
9
Miracle Fortress- Maybe Lately
10
Arthur & Yu- The Ghost Of Old Bull Lee
11
Glasvegas- Daddy's Gone
12
The Manhattan Love Suicides- You'll Never Get That Guy
13
Effi Briest- Mirror Rim
14
Peggy Sue And The Pirates- Television
15
Let's Wrestle- I Want To Be In Husker Dü
16
Jeffrey Lewis- Systematic Death
17
Fire Engines- Big Gold Dream
18
Pete And The Pirates- Come On Feet
19
Holy Fuck- Royal Gregory
20
The Tranzmitors- Everyone Wants To Lose Control
21
Battant- Kevin [1989]
22
Supersilent- 8.8
23
Om- Unitive Knowledge Of The Godhead
24
No Age- Everybody's Down
25
Battles- Atlas (Radio Edit)
26
Mika Miko- Jogging Song (He's Your Mr. Right)
27
Magik Markers- Body Rot
28
Andrew Liles- VTR
29
Dirty Projectors- Police Story
30
John Maus- Rights For Gays
31
Of Montreal- Gronlandic Edit
32
Dan Le Sac Versus Scroobius Pip- Thou Shalt Always Kill
33
Von Sudenfed- Fledermaus Can't Get It
34
Dan Deacon- The Crystal Cat
35
Estus Pirkle- Facts About Tarzan
36
Frank Hebly- Tuinslangboogie (Faded)
37
Justice- D.A.N.C.E.
38
180 Gs- Car Bomb
39
Julian Cope- Soon To Forget Ya
40
Comanechi- My Pussy
41
Fucked Up- Year Of The Pig (Edit)
Band Links:-
https://generationblitz.bandcamp.com/
https://stateofbassuk.com/
Label Links:-
https://twitter.com/RoughTradeRecs
http://roughtraderecords.com/
https://www.facebook.com/roughtraderecords
Pennyblackmusic Regular Contributors
---