---
published: 11 / 1 / 2008
---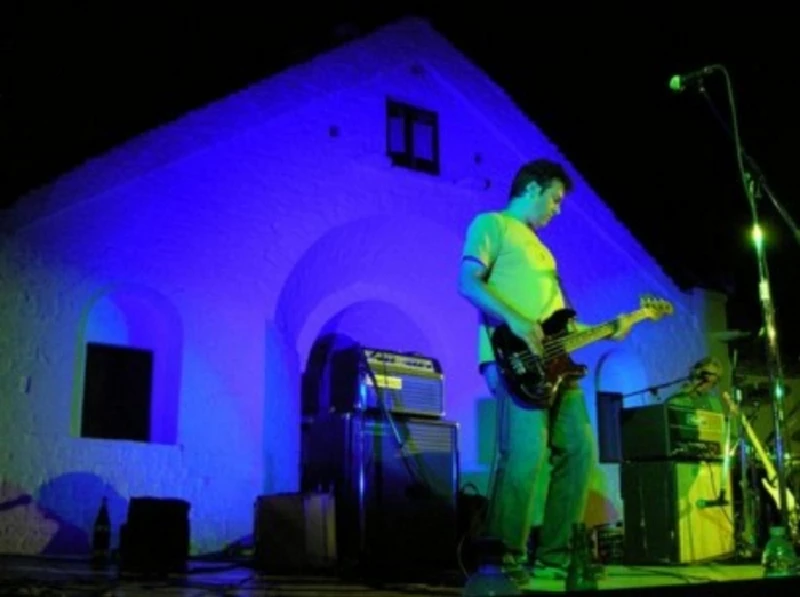 intro
The bassist with Americana outfit Richmond Fontaine, Dave Harding has just released his debut solo album, 'Across the Road'. He speaks to John Clarkson about its classic rock influences and his late friend and former bandmate, Todd Scherer,who inspired its recording
Dave Harding is the bassist with the internationally acclaimed Americana outfit Richmond Fontaine. The Portland, Oregon-based Richmond Fontaine are the veterans of seven studio albums, 'Safety' (1996), 'Miles From' (1997), 'Lost Son' (1999), 'Winnemucca' (2002), 'Post to Wire' (2003), 'The Fitzgerald' (2005) and 'Thirteen Cities' (2007)as well as two live CDs, 'Whiskey, Painkillers and Speed' (2002) and 'Live at the Doug Fir Lounge' (2006) and also a collection of covers and re-workings of old recordings, 'Obliteration by Time' (2006). The members of Richmond Fontaine write its songs collectively. The group's singer and guitarist, Willy Vlautin, who is also the author of two novels, 'The Motel Life' (2006) and 'Northline' (2008), provides the lyrics. Harding and Vlautin, with Richmond Fontaine's other members, Dan Eccles (guitar), Sean Oldham (drums) and part-time member Paul Brainard (pedal steel), then compose the music together. Dave Harding is also, however, a solo singer-songwriter, and has just released, under the moniker of Harding, his debut first solo album, 'Across the Road'. 'Across the Road' is a tribute to Harding's friend Todd Scherer, who died tragically in a house fire in 1995. Harding and Scherer played in a band together, Uncle Fester, whcih was formed in their native state of Michigan, and which broke up before Harding moved to Portland in the mid 90's. Richmond Fontaine's music has incorporated across the years elements of punk, folk, alt. country and ambience, and 'Across the Road' finds Harding spreading into new territory again. Openly acknowledging a debt to acts such as Neil Young, the Band and the Byrds, it is a harmony-laden collection of solid country rock songs with an instantly classic sound. The breezy title track, the only one of the ten cuts on the album not to be composed by Harding, was written by Scherer and finds Harding sharing the vocals with Willy Vlautin. Other highlights on 'Across the Road' include the stark, acoustic opening number, 'Western Wind' ; 'So Close', a Beatles-style ballad ; the bittersweet and cello-laden, 'Coriander', and raucous closer, 'Brand New Shotgun'. All the songs on the pay homage to Todd Scherer, being either numbers that he and Harding used to play together in Uncle Fester, or are alternatively tracks that Harding has written since his death about his lost friend. The two other members of Uncle Fester, Kirk VanDerveer and Skip Von Kuske, also appear on 'Across the Road', the former on backing vocals, and the latter again on backing vocals and also the cello. Sean Oldham plays drums and percussion throughout, and the album's producer, Mike Coykendall, who has also been the sound engineer on several Richmond Fontaine albums, adds harmonica and 12 string guitar. Pennyblackmusic has spoken to Dave Harding and with Willy Vlautin on four previous occasions about Richmond Fontaine, but this was the first time we had spoken to him solo and was his first interview outside the United States about 'Across the Road'. PB : How long have you been planning a solo album ? DH : In my mind I think I have been planning it for about thirty years (Laughs), but in more realistic terms the last three years or so. PB : Some of the songs on the album come from your old band, Uncle Fester. Which ones were those ? DH : The title track, 'Across the Road', and also 'Brand New Shotgun'. I was in another band in Michigan after Uncle Fester called Baba Ghanouj and there are also three songs on the album, 'Dusted', 'Treefort' and 'Song for Firehorse', that I used to play with that group as well. PB : When were both those bands together ? DH : Uncle Fester was together from 1989 into 1991 and then Baba Ghanouj was together from 1991 to 1994. PB : Did you first start writing songs with those groups ? DH : Uncle Fester was my first real band, but in fact I have always written songs since I was a teenager. I am a kind of lazy songwriter. I don't write a ton of songs, but I go through periods when I will get inspired and then I will write a whole bunch of songs over a short period. I tend to stockpile them and I figure with the ones that have stuck around for a long time, 15 years or 20 years (Laughs), that there must be something to them or otherwise I would have forgotten them. PB : 'Across the Road' is dedicated to and is about your friend and band mate in Uncle Fester, Todd Scherer. He died a long time ago. Why do you think his death has had such an impact on you that all these years on that you wanted to write an album about him ? Was it simply because he died so tragically young ? DH : That's part of it. He was the first close friend of mine who passed away, so I think that had something to do with it. Of all of the people that I knew back then, he was the strongest, most spirited person I knew, and that had a lot to do with it as well. To see that even someone like that could have their life taken from them was an enormous blow. It just left a huge vacuum. PB : The title track was written by Todd. You got Willy Vlautin to share vocals with you on it. Did that in some ways seem like a symbol to you of a baton being passed on from what you achieved with Todd and Uncle Fester to what you have achieved since with Willy and the rest of Richmond Fontaine ? DH : I have never really thought of it quite like that, but that makes sense. I guess it was a continuation. It was a really great feeling to get Willy to take part in a song that I used to perform with Todd. PB : Most of Richmond Fontaine appear on some form on 'Across the Road'. As well as Willy Vlautin singing on the title track, Sean Oldham plays drums throughout, and you also got the band's guitarist Dan Eccles to take the front cover photograph for you. Was it important for you as these guys have appeared on nearly all if not all of your other records to have them on this record as well ? DH : I don't know if it was any kind of conscious decision. Sean is a great drummer as well as a good friend. He is the kind of guy that you can give a demo tape or something to and he will listen to it once and then will be totally locked in. If I think about it he is the only drummer that I really know (Laughs). It was a pretty easy decision choosing him. The idea of having Willy sing on the title track actually came about two years ago when I was working with Kirk VanDerveer, who had also been in Uncle Fester, on another version of that song. He was recording it in his studio and he had me come in and play some guitar on it and also do some vocals. It was actually Kirk's idea. He said, 'We should get Willy to sing on this song because I think it would really suit Willy's style', and it was actually that comment that put the seed in my head of featuring Willy on the song. It was also where the whole idea of the album generated from, because I knew that I wanted to do an album, but I didn't have a focus. I had a bunch of songs that I had written, but working on that song with Kirk got me thinking about Todd and what he had meant in my life ,and that is where the whole inspiration of the record started to come together and that idea of focusing on trying to make it a tribute to a friend. I had written a lot of songs that already slotted into that idea, and I wrote a few more to fit the bill. PB : Your attitude on the album towards Todd's death seems to be that he is still in a way close and with you. DH : I have had other friends pass on since Todd's death. I don't know if it was because we were band mates together or why it was, but even now his death still especially resonates with me and I do still feel close to him at times. I wrote 'Coriander' within a month of his death, and I felt really close to him when I wrote that song. Todd was married and that song was writtten for his wife, April. I actually felt like Todd was helping me write that song. It was very powerful experience. That song just came to me one night. It was a weird day. I had been working with a chainsaw cutting down trees, and I had got a woodchip in one of my eyes. I had to go to the hospital and get it removed and my vision was really blurry. I came home and I had the lights really low. I lit some candles and probably had a couple of drinks just to self medicate (Laughs) and I really felt a presence. It was a really unique experience to have that happen to me when I was writing that song.. PB : It seems to be an album as well that while dealing with the tragedies of the pass also looks hopefully to the future. Would you agree with that ? DH : Yeah, it is in my nature to be like that. Much as I get bogged down in stuff that is all that you can do really. You've got to keep thinking about the future and looking ahead. PB : You show on 'Across the Road' a love of acts like Neil Young and the Band. Have you always been a fan of those acts or is that something you have got into more recently ? DH : I really like acts like Neil Young, the Band and the Byrds. My introduction to rock music was through those acts and musicians like the Beatles, the Stones and Dylan, just all the classic rock acts,. At my deepest level it is always that has resonated the most with me and I think that is reflected on 'Across the Road' PB : You sung lead vocals on a cover of a Husker Du song, 'Pink Turns to Blue' ,on 'Obliteration by Time', but that's the only time you have sung lead vocals on a Richmond Fontaine record. Had you had any other experience of singing main vocals before then or was this the first time on 'Across the Road' that you had really done that? DH : I used to sing in both Uncle Fester and Baba Ghanouj. In Baba Ghanouj I was by the end singing on over half of the songs. My experience since then of singing live has been been backing vocals with the band. In the studio I have just sung again on back-up stuff with Richmond Fontaine and on the one track that you mentioned. I have obviously sat for hours in the studio and watched Willy sing, but that is a whole different animal (Laughs). It is one thing to sing on stage as well as then it is over with, but it is completely different doing it in the studio. That was definitely the hardest part for me in doing the recording. I spent more time on vocals than anything else. I did all the vocals in April of last year and then we took a break and Richmond Fontaine went on tour for a month or so. Then I came back in June and retried a bunch of the songs and tried to sing them a little differently. I put a lot of energy into the singing. PB : As a final touch you put at the end of the album a short extract from an old recording featuring Todd ? What is the song you are playing on that recording ? DH : The song is by the Ozark Mountain Daredevils and is called 'If You Wanna Get to Heaven'. I always thought that song was an original song of Todd's. Then when I was recording and mixing the record with the album's producer Mike Coykendall I played him that tape and Mike said, " I know this song", and I went, "What ? Isn't it an original ?" They were a band from the 70's. I have never even heard the original version of the song. When I did the record I had to pay money for the use of that song. I was trying to be all good and legal (Laughs). I actually need to track that song down now because when I do the CD release show I want to do a version of it. PB : Will that be a solo gig or will there be other musicians on stage with you ? DH : The band that pretty much features on the record will be playing with me. There will be Sean on drums and Mike Coykendall playing guitar or bass. Scott Hampton, who plays in Mike's band and is also on the record, will be there and then I'll have Kirk VanDerveer singing back ups. I really wanted Skip Von Kuske, who was also in Uncle Fester, playing cello. He is a very successful cellist now and is actually going to be in Portugal playing cello over there at the time, and so I am going to use Sean's brother, Collin, who has played on some of Richmond Fontaine's stuff, instead. PB : Do you see this as a one off gig or do you hope to do more gigs as Harding ? DH : I see this configuration as being for a one off gig as getting all these guys together is really difficult. Mike Coykendall is a very busy guy. He has got a recording studio and he has got his own band, and all those folks are busy, so as far as that actual formation goes it is pretty much a one off. I have been, however, been playing a lot with Kirk, just playing two guitars and doing a folk/bluegrass kind of thing. Skip is going to sit in on cello and I really want to explore that. PB : So deos that mean the potential is there then to make a second album ? DH : I hope so. Yeah. I had so much fun doing 'Across the Road' that as soon as I finished it I was ready to start the second one. If I had had the money I would have been prepared to do it (Laughs). PB : What is happening with Richmond Fontaine ? Are you going to be touring this year ? DH : We've got no plans right now. Our next order of business is to record a new record and we are looking to do that this summer or in the early Autumn. Willy has got 'Northline' coming out in February. He has got some commitments with that and will be doing a book tour in the UK in March, so we'll do it after he comes back. I think that is one of the reasons why Richmond Fontaine has lasted last for so long. We take breaks sometimes and we step back and do what we have got to do in our lives to make ourselves happy. One reason why the quality of our recording has remained so consistent is that we're not on a treadmill. We have never been the kind of band that has got off a tour so that we can record a record so that we can get back on tour, that crazy kind of thing. We take time off, get away from each other for a bit. It gives us time to re-energise. Richmond Fontaine has been together for 13 years now and we want to keep playing together for as long as we can, but it is important for all of us to do our own thing as well. Willy has got his writing going on, Dan plays a lot of shows with other people and I have been able to record this record. PB : Thank you very much for your time.
Picture Gallery:-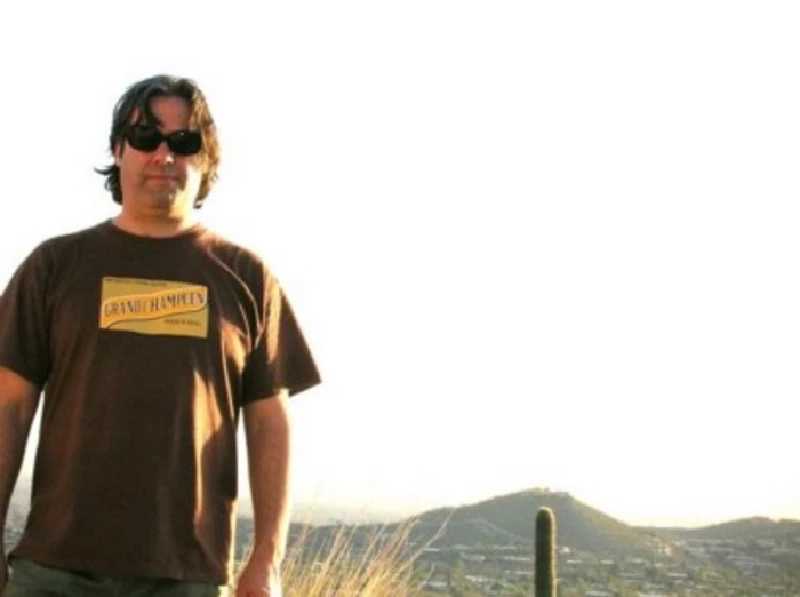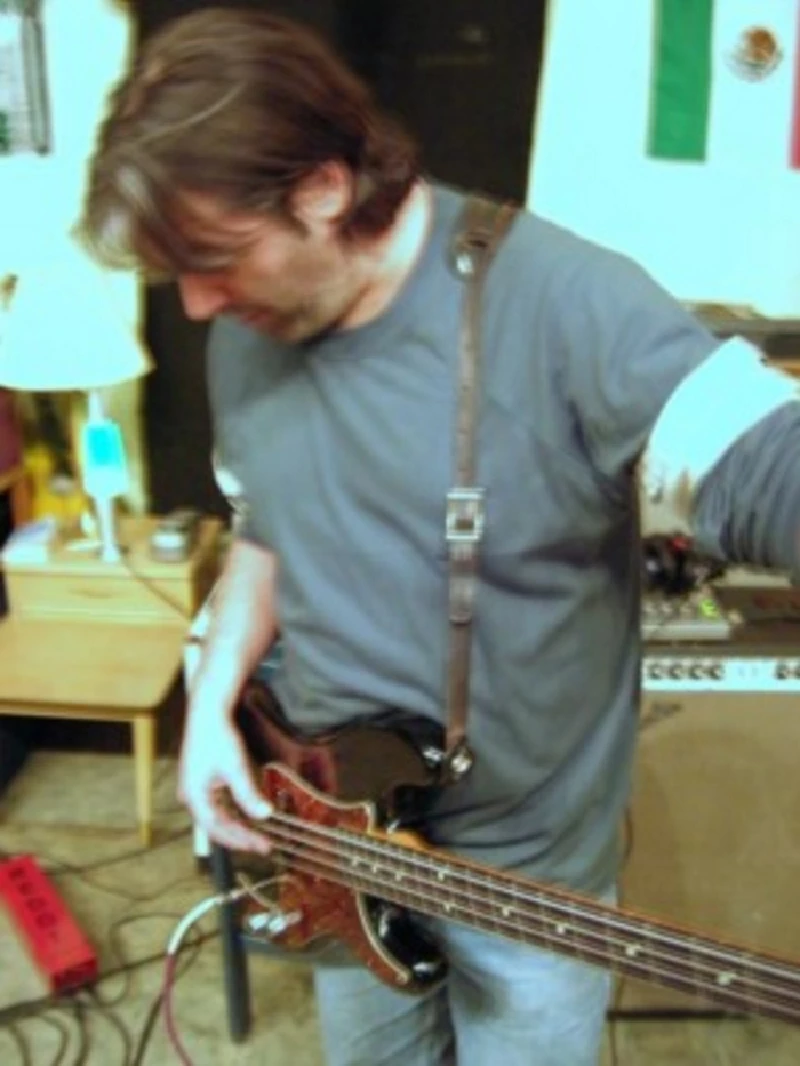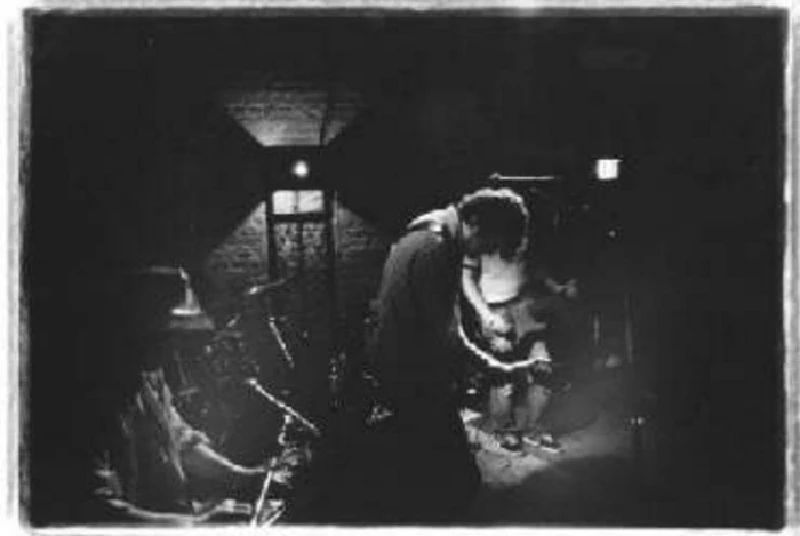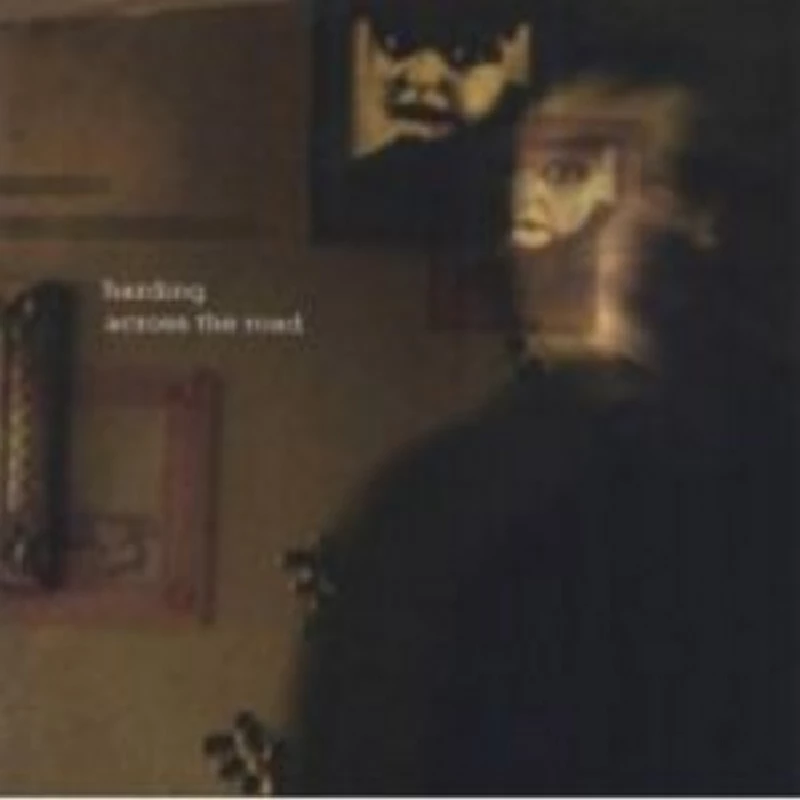 Visitor Comments:-
115

Posted By: Skip vonKuske, Portland,OR on 16 May 2008
Great interview! Its wild reading about Uncle Fester and Todd. This is a wonderful personal album, and I hope he makes another one too!
---
Pennyblackmusic Regular Contributors
---