---
published: 8 / 12 / 2007
---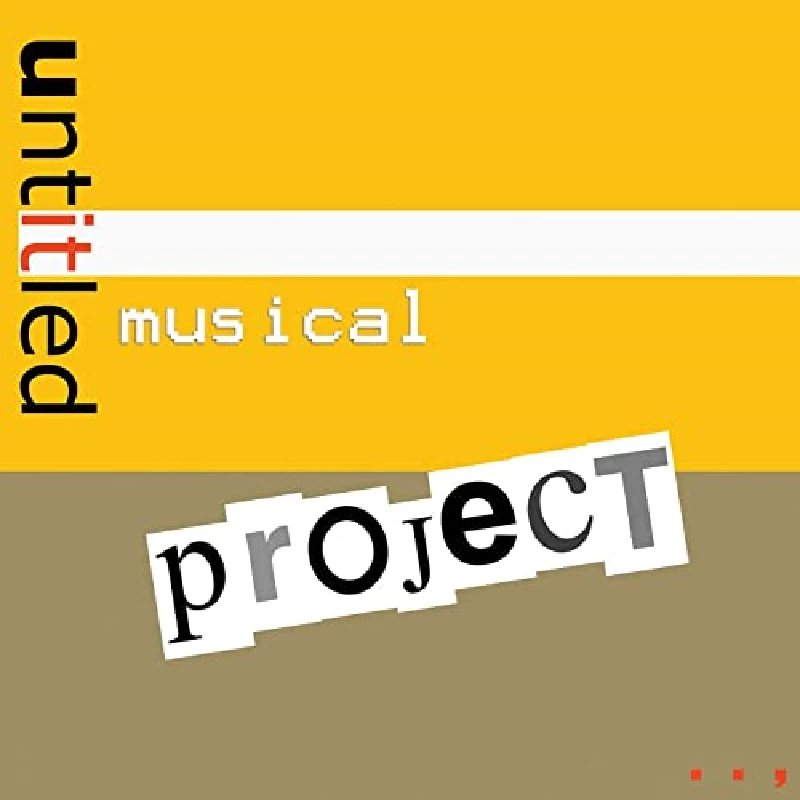 intro
Fine balance of surreal humour and punk/metal on debut album from Birmingham-based experimental trio Untitled Musical Project
Now this is something special – there are very few bands like Untitled Musical Project. The reasons for this are complex. After all, there's no shortage of bands peddling an assortment of wild-eyed surrealist takes on punk and metal forms, but most of them fall flat. Because the secret of surreal humour is the same as the secret of tightrope walking – balance. The moment you make it obvious that you're trying too hard to be really wacky and weird, you've failed. It's got to be totally natural; you need either the dead-pan delivery of the better Monty Python material, or a convincingly unhinged demeanour. Untitled Musical Project have slapped the latter option square in the face with a big wet fish. Their choice of band name (which doubles as the title of this mini-album) tells you a lot about Untitled Musical Project's attitude to what they're doing. I believe I'd be correct to describe it as deconstructionism, but I imagine that if I said that in front of them they'd correct me without hesitation: "Nah, nothing that posh. We're just taking the piss out of rock and roll." Because that's exactly what they're doing. There are clues in the titles of the songs, which are almost as long as the short sharp shocks of the tunes themselves (the longest of which clocks in at a whole 2 minutes 40 seconds). 'Endless Deodorant and Bad Shoes', for example, which contains a refrain that runs "all you'll find here / is dead rock stars" ... or how about album closer 'I May Not Be Jimi Hendrix But At Least I'm Still Alive'? The music is a good fit, relying on sparse and simple punk production and a minimum of frills and effects. I can't notice anything more than simple overdrive at work, to be honest, which leaves the instrument tones alone to push the breakneck riffs past the frantic splashing and crashing of the drumkit. Basslines clank, chords thrash around like tasered epileptics, and the vocals are jabbered like some genetic hybrid of Adam Ant and Andy "Mclusky" Falco. It's very fast, it's very mental, and it's very lots of fun. The only downside is that it's over so quickly; eight songs in less than twenty minutes, and that's your lot. But not to worry, you can just put it straight back on again ... and believe me, you're going to want to do exactly that.
Track Listing:-
1
The People Versus Michael Miller
2
The A Minor Pentatonic Scale
3
Endless Deodorant And Bad Shoes
4
I Don't Need You Honey! All I Need Is Rock 'n' Roll!
5
A Popular Music Composition
6
It's Not Credible To Be So Intelligible
7
Lowest Prices In Europe! Guaranteed!
8
I May Not Be Jimi Hendrix But At Least I'm Still Alive
Label Links:-
http://www.tigertrap.co.uk/
https://www.facebook.com/tigertraprecords
http://www.last.fm/label/Tigertrap
https://twitter.com/tomtigertrap
https://plus.google.com/u/0/108874144461470986975/posts
https://www.instagram.com/tigertraprecords/
Pennyblackmusic Regular Contributors
---