---
Danbert Nobacon
-

The Library Book of the World
published: 7 / 11 / 2007
---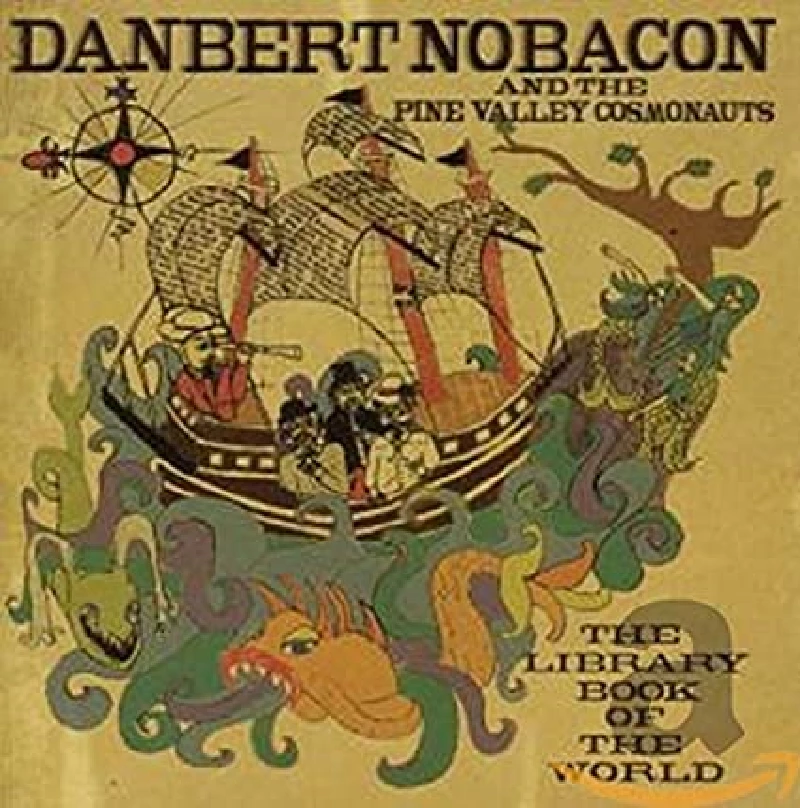 intro
Anti-capitalist theatrical rock on appealing debut album from former Chumbawamba frontman Danbert Nobacon, which finds him experimenting with an alt.country and blues sound
Whilst half of Chumbawamba are touring as an acoustic folk act and Alice Nutter is turning her hand to writing plays, Danbert Nobacon has spent the past few years putting together this album, which is as unashamedly political as ever. Seeing him perform tracks from it prior to its release, I knew that it would be very much in the vein of satirical cabaret, with victims as far back as Churchill but saving particular ire for the Bush Government. The second track, 'Straight Talking (Meet Frank') deals with the future of the planet and imagines that global warming has not been dealt with. It is a future in which London is submerged and Leeds is the capital city. Musically it has an alt.country sound to it, as do many of the tracks on this CD. The third track, 'Rock 'n' Roll Holy Wars', is about today's holy war between Dubya and whichever areas of the Middle East he can find an excuse for fighting and is done in a rock and blues style. This is reprieved in the twelfth track, 'Three Barrels Full,' where Baa Baa Black Sheep isn't about sacks of wool anymore - it is about the running out of oil and whether it means the end of the world, or at least as we know it now. A theme of anti-capitalism runs through this album, as you may have guessed given Nobacon's Anarchist credentials. I don't think it could be called a concept album as the themes don't tie together to form a whole story, but rather they describe everything that's currently wrong with the world - war, debt, spin doctoring, global warming. He's probably preaching to the converted with this CD, as his unusual theatrical style may not win many new fans. It, however, makes for an interesting departure from Chumbawamba's style, being sort of like the Cardiacs / Nick Cave having gone political, and I've enjoyed listening to it and watching him perform live.
Track Listing:-
1
Last Drop in the Glass
2
Straight Talk
3
Rock 'n' Roll Holy Wars
4
What Was That?
5
Singe My Bald Head
6
Wasps in November
7
Red Mist
8
Nixon is My Dentist
9
Tarin Kot
10
William Muholland Meets Andrew Marshall
11
Christopher Marlowe
12
Three Barrels Full
13
Jamestown 2007
14
Fossil Cigarette Burns
15
Information Storm
Pennyblackmusic Regular Contributors
---