---
published: 7 / 10 / 2007
---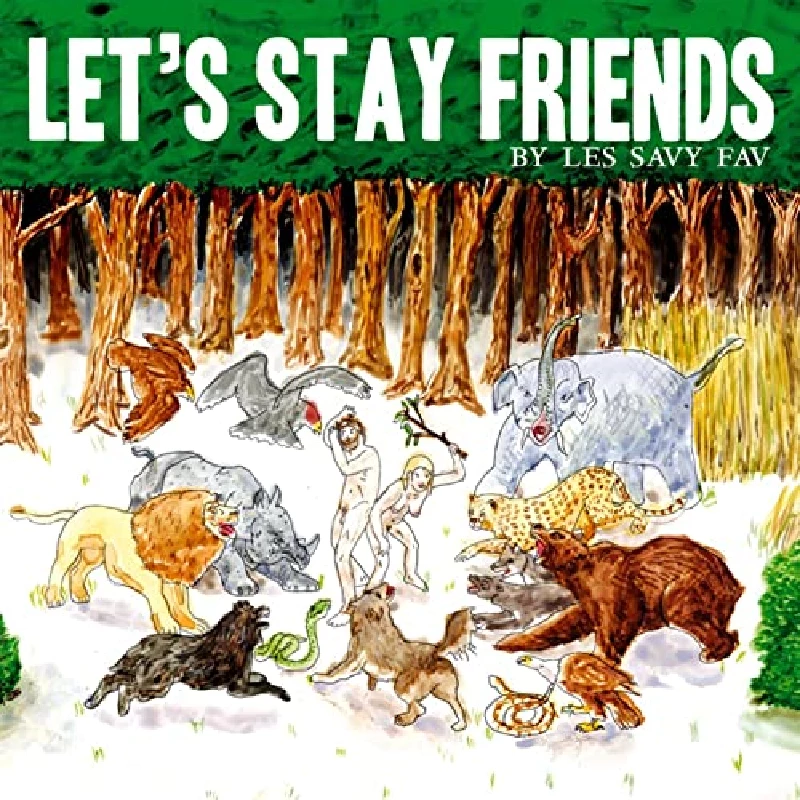 Label: Wichita
Format: CD
intro
Angular, but catchy rock on first album in six years from the highly regarded madcap rockers Les Savy Fav
Les Savy Fav are one of those bands you probably know by repute. I've known their name for ages, usually accompanied by glowing praise from anyone who's familiar with their work, but I'd never heard any of their music up until now. 'Let's Stay Friends' is their first studio album in six years, and goes some way to explaining why people enthuse about them so much. Of course, an album is an inherently limited experience of a band compared to a live show (although there are many bands who are much better on album than they are on stage, but that's a different essay entirely). One of the frequent refrains of praise for Les Savy Fav is that they're an incendiary live act – vocalist Tim Harrington being notorious for his facial hair and madcap on-stage antics as much as his clever lyrics and frantic vocal style – and I was curious as to whether that sense of energy would come through effectively on record. I needn't have worried. 'Let's Stay Friends' opens up with 'Pots & Pans', a slow and simple number consisting of a simple plucked guitar riff and rumbling drums gradually crescendoing underneath Harrington telling a story about the mythical band that gives the song its name. But the relative gentleness of this introduction lulls you into a false sense of security, followed up as it is by the contrastingly pacey and angular post-punk blatter of 'The Equestrian', driven by metronomic snares and scratchy guitar chords but bursting with bright poppy hooks. The rest of the album explores the potential of simple punk and rock forms from a multitude of angles, but it's the hooks that are the omnipresent theme from beginning to end. Every song has a simple and memorable melody that jams in your head, snappy rhythms full of energy and arse-shaking fun, and dynamics that other bands would kill for, wrapped around and entwined within Harrington's surreal and poetic narratives. It's definitely a case of less is more; Les Savy Fav don't need to hide behind dense walls of distortion and heavy barrages of bass and drums. The songs have lots of space, which is what allows the melodies to shine through (and the listener to get involved). And get involved you will – the almost endearing sense of the surreal invites you to pay close attention in an attempt to decode Harrington's stories and messages. In this respect, Les Savy Fav remind me of the Pixies; that same feeling that the songs are tales of truth, and that if you could just unravel the imagery and seemingly out-of-context academic references, you'd gain access to the magical landscape in which they are set. That's most likely a function of the listener (in this case, myself) projecting their own personality onto the music, as is natural. But I still hold that there aren't many bands who have the knack of letting you do that in any genuinely active manner. Current songwriting styles seem to aim more at face-value confessional tales – no interpretation necessary. With Les Savy Fav, you'll need to work harder to determine what's being said to you – even if it ultimately turns out to be nonsense. But what the hell – nonsense never sounded so fun. Bring your phrasebook.
Track Listing:-
1
Pots And Pans
2
The Equestrian
3
The Year Before The Year 2000
4
Patty Lee
5
What Would Wolves Do?
6
Brace Yourself
7
Rage In The Plague Age
8
Slugs In The Shrubs
9
Kiss Kiss Is Getting Old
10
Comes And Goes
11
Scotchguard The Credit Card
12
The Lowest Bitter
interviews
---
Interview (2002)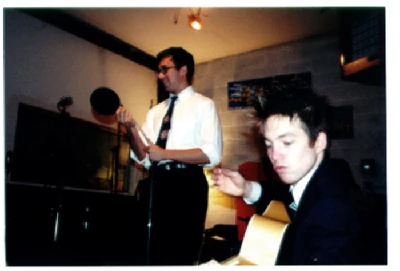 We caught up with Les Savy Fav before their appearance at new London venue 93 Feet East, as part of Southern Records' showcase night, billed as the "Valentine's Eve Massacre". Formed in New York, Les
reviews
---
Patty Lee (2008)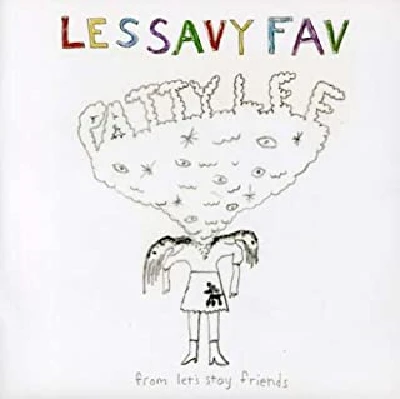 Compulsive, good-time rock on new single from New York-based art rock group, Les Savy Fav
Pennyblackmusic Regular Contributors
---