---
published: 21 / 9 / 2007
---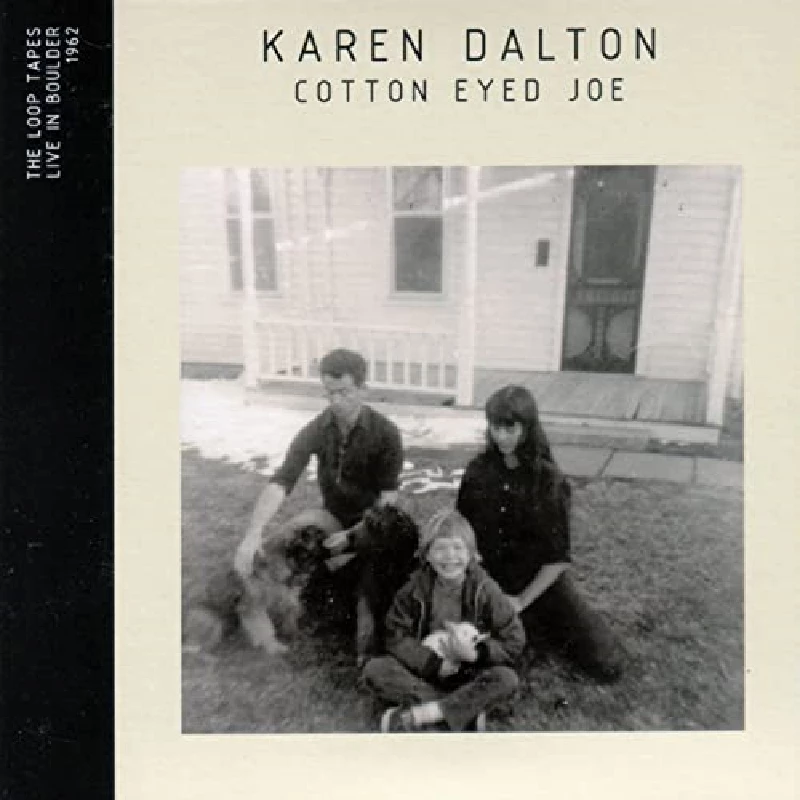 intro
Decent-fidelity live recording from 1962 from lost-in-time singer-songwriter and Dylan contemporary Karen Dalton, whose star 14 years after her death now seems at last to be on the rise
Karen Dalton's two studio albums, 'It's So Hard To Tell Who's Going to Love You Best' and 'In My Own Time', are cult classics. Buoyed by her singular, weary voice and virtuosic skill on the 12-string guitar and banjo, they more than justify the regard Dalton was held in by better-known contemporaries on the New York folk scene like Bob Dylan and Fred Neil. Unfortunately for Dalton, those records came out in 1969 and 1970, not 1962 and 1963. By the time they appeared, Dylan and others had moved the goalposts and audiences expected more electric guitars and more original songs from their folksingers. Now, 14 years after her death (brought on by struggles with drugs and alcohol), Dalton's star seems to be on the rise. 'In My Own Time' – how ironic that title seems now – was re-released last year by Light In the Attic and Megaphone-Music on different sides of the Atlantic and now comes 'Cotton Eyed Joe' on Megaphone Music. Originally recorded 45 years ago, the 86 minutes of music spread over two CDs is perfectly of its time and place. The Attic was a coffee house turned way post for folk singers making their way from the West Coast to the East – pre-Byrds David Crosby was one such wayfarer. Karen Dalton lived in the area for a time, and naturally ended up performing at the Attic. Proprietor Joe Loop captured 21 songs performed by Dalton in the 50-person capacity basement room to an appreciative audience. The fidelity is decent, and Dalton's voice, even at 24, is the jaded, back-of-the-throat croon it is on later recordings. Dalton was noted as an interpreter of Fred Neil's songs, and his 'Red Are the Flowers' and 'Blues on the Ceiling' make an appearance, as does her trademark tune 'Katie Cruel'. Her fondness for soul covers leads to a pair of Ray Charles covers: 'It's Alright' and 'Blackjack'. Like any folksinger of the time, Dalton's set contains traditional numbers: a slightly heavy-handed rendition of 'Everytime I Think of Freedom' and the title track are next up, followed by Woodie Guthrie's 'Pastures of Plenty'. The doleful 'One May Morning' is distinguished by some fine banjo playing from Dalton. Blues songs were also part of her repertoire: Leroy Carr's 'In The Evening' leads off Disc 2. Leadbelly songs make a pair of showings, closing each disc with 'Fannin' Street' and 'Good Morning Blues'. The demands of the room meant that Dalton is occasionally more strident than one hears in live acoustic recordings now (there's no PA in evidence), and there's more tuning on recorded than is strictly necessary. Loop provides a good scene-setting essay for the liners, but there's no mention in the review copy of recording dates beyond the year (possibly this information is lost to time). 'Cotton Eyed Joe' is a vital purchase for Dalton fans; the uninitiated are advised to head for 'In My Own Time' first.
Track Listing:-
1
It's Alright
2
Everytime I Think Of Freedom
3
Cotton Eyed Joe
4
Pastures Of Plenty
5
One May Morning
6
Red Are The Flowers
7
Blues On The Ceiling
8
Run Tell That Major
9
Down And Out
10
Fannin' Street
11
In The Evening
12
Old Hannah
13
Pallett On Your Floor
14
Prettiest Train
15
Mole In The Ground
16
Darlin' Corey
17
It Hurts Me Too
18
Katie Cruel
19
Blackjack
20
No More Taters
21
Good Morning Blues
Band Links:-
https://en.wikipedia.org/wiki/Karen_Dalton
profiles
---
Profile (2020)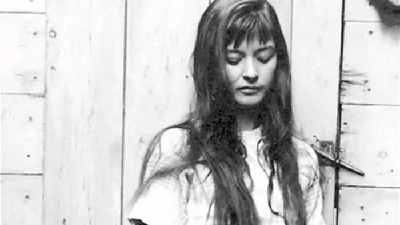 Keith How reflects on the rediscovered career of 60's folk artist Karen Dalton and new box set, 'Recording is the Trip'.
Pennyblackmusic Regular Contributors
---