---
published: 6 / 5 / 2007
---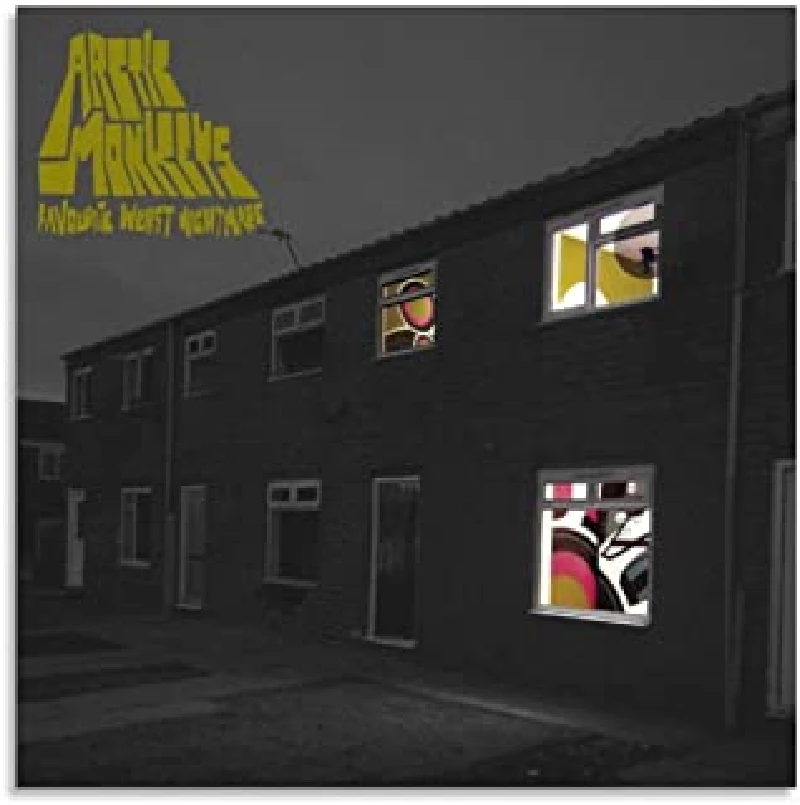 intro
Engaging second album of Northern cynicism from Sheffield group the Arctic Monkeys, which succesfully surpasses all of its massive hype
Since their debut LP topped the charts back in March 2005, the Arctic Monkeys have gone global. I've been on trains in the depths of deepest Peru and people have said to me "Oh, you come from Sheffield, do you? Have you heard of Arctic Monkeys?". The difficult second album syndrome never loomed so large as the weight of expectation stacked up in the run in to the release of 'Favourite Worst Nightmare'. So to the million dollar question: have the Arctic Monkeys delivered? The answer has to be an emphatic yes. Preceding single 'Brianstorm' fired a very encouraging salvo of turbo-charged Morricone-tinged guitars across our bows, setting the tone for what is, generally speaking, a tighter, more tensile album full of clattering drums and raw, pounding guitars. While the harder moments of 'Favourite Worst Nightmare'are harder than its predecessors, its softer moments, however, are gentler. Alex Turner's trademark Northern cynicisms are still very much to the fore, although there's a noticeable widening in his lyrical focus: the finer points of taxi rides back to Hillsborough and the Sheffield Red-light district giving way to razor-sharp observations about trendy Jap-kids and their "Tee-shirt and tie combination". Equally 'Fluorescent Adolescent', big brother of 'Mardy Bum' and the album's most poppy moment (and surely a future single) shows Turner has got a grasp of sexual politics that belies his tender age. It also throws up the album's best rhyming couplet ("Tabasco" with "rascal"). Rhythmically drummer Matt Helders is on top form and 'new' boy Nick O'Malley (whom the band have known since the age of ten) has slipped effortlessly onto the bass guitar. As with most great bands it's difficult to identify specific musical influences, although 'Do Me a Favour' has echoes of the Smiths about it which, of course, is no bad thing. Also the melancholic lilt of 'Only Ones Who Know' hints that fellow Mercury Music Prize nominee and Sheffielder, Richard Hawley, has rubbed off on them, along with album closer '505' which is hewn from a similar sonic vein. Nothing better personifies the undoubted step-up the band have made from 'Whatever People Say I Am, That's What I'm Not' than Disco-banger 'Teddy Picker'. Named after the mechanical claws used to ensnare cuddly toys at funfairs, it's witty, sharp and to the point. It shows a more mature and experienced Turner happy to watch from the wings and sneer at the X Factor generation ("The kids all dream of making it/Whatever that means") and the no-mark reality TV stars these endless and loathsome shows spawn. It's difficult to find fault passing even the most critical ear over the album's twelve tracks. Ultimately 'Favourite Worst Nightmare' has to go down one of the most accomplished and assured second albums released by a British band since Oasis' '(What's the Story) Morning Glory' or 'The Bends' by Radiohead. Yes, it really is that good.
Track Listing:-
1
Brianstorm
2
Teddy Picker
3
D is for Dangerous
4
Balaclava
5
Fluorescent Adolescent
6
Only Ones Who Know
7
Do Me a Favour
8
This House is a Circus
9
If You Were There, Beware
10
The Bad Thing
11
Old Yellow Bricks
12
505
Band Links:-
http://www.arcticmonkeys.com/
https://www.facebook.com/ArcticMonkeys
https://twitter.com/arcticmonkeys
Label Links:-
http://www.dominorecordco.com/
https://www.facebook.com/DominoRecordCo
https://twitter.com/DominoRecordCo
https://www.youtube.com/user/DominoRecords
https://plus.google.com/+DominoRecords
profiles
---
Profile (2017)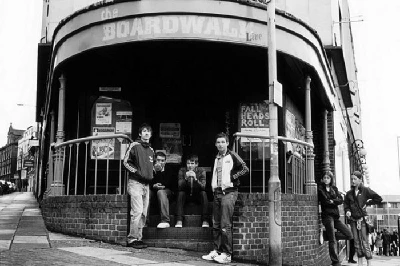 George Haigh reflects on the Arctic Monkeys' history and examines their second album 'Favourite Worst Nightmare', which celebrates its tenth anniversary this year
live reviews
---
Arena, Manchester, 7/9/2018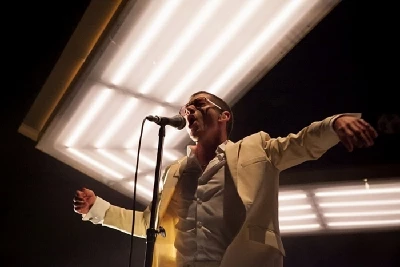 Harry Sheriff enjoys Arctic Monkeys 'Tranquility Base Hotel and Casino' tour at the Arena in Manchester.
Arctic Monkeys
Echo Arena, Liverpool, 9/11/2011
Don Valley, Sheffield, 10/6/2011
Leadmill, Sheffield, 22/4/2007
Plug, Sheffield, 22/10/2005
Cluny, Newcastle, 1/8/2005
features
---
Profile (2005)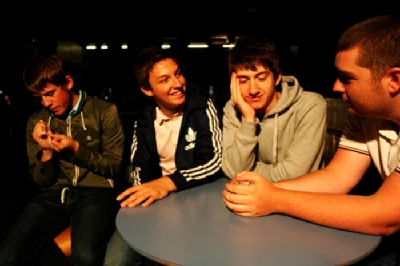 Sheffield teenage indie guitar heroes Arctic Monkeys have recently reached the top of the singles chart with their second single and are being hyped as the next big thing. Jon Rogers sees potential, but pleas also for caution
photography
---
Photoscapes (2018)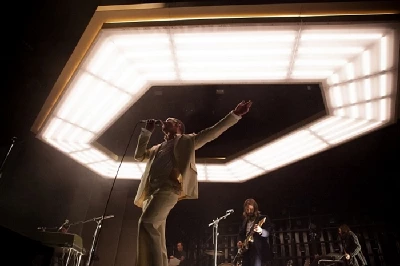 Marie Hazelwood photographs Arctic Monkeys at the Manchester Arena on their latest UK tour.
related articles
---
Last Shadow Puppets: Live Review (2016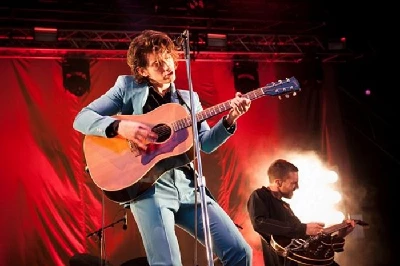 Harry Sherriff watches the Last Shadow Puppets, the side project of Miles Kane and the Arctic Monkeys' Alex Turner, play a n often surprising show at the Castlefield Bowl in Manchester to promote their just released second album, 'Everything You've Come to Expect'
Pennyblackmusic Regular Contributors
---