---
published: 4 / 4 / 2007
---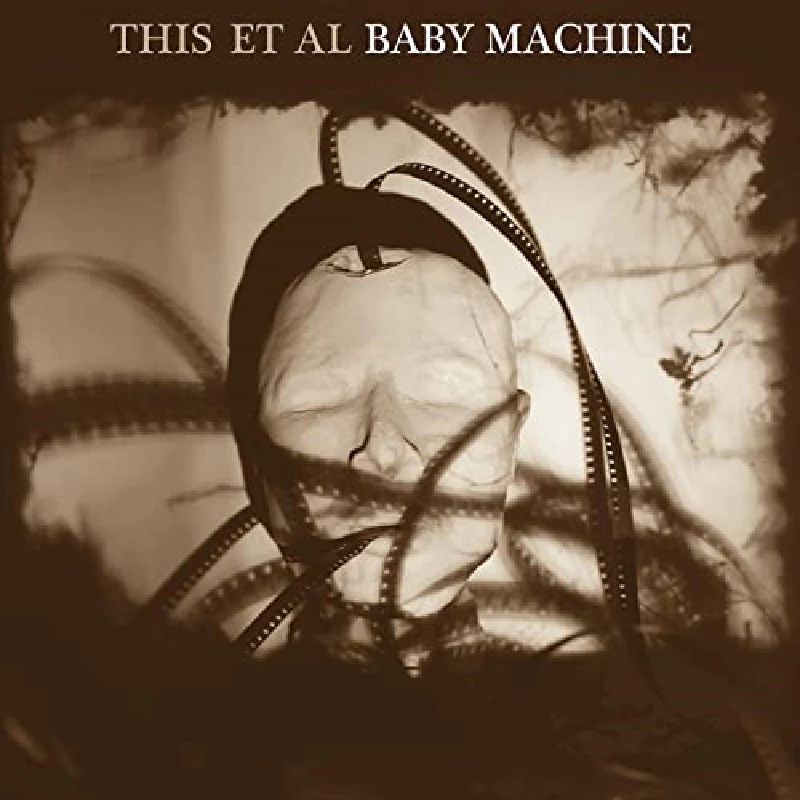 intro
Superbly eclectic, constantly inventive and surprising debut album from new Leeds group This Et Al
This Et Al are a Yorkshire four-piece who have been compared to a slew of other influential acts. No one, it seems, can decide what exactly to make of them. 'Baby Machine' goes some way toward explaining why; they're one of those 'kitchen sink' bands. That's not an insult, by the way – although it could be. Here, it means that their songs contain a grab-bag of ideas and textures from a range of styles and scenes, as if they've done a drug-fuelled trolley-dash through one of the last remaining independent record stores in the country. Certain substantial chunks float to the top of the soup. The melodies and hooks are more than a mild nod in the direction of Bloc Party's 'Silent Alarm' – not a wholesale theft, but a blatant influence. Structurally, however, the closest comparison I can think of would be Oceansize – a very proggish architectural extrapolation of the classic quiet-loud-quiet dynamics that grunge left wailing on our doorsteps a decade and a half ago. To put that in real terms, you get shiny-clean plucked melodies during the verses, with a glowering faux-falsetto vocal over the top and tricky yet solid drum-work beneath. Just when you think you've got their measure, a huge bludgeoning slab of distorted chords leaps out like a side-street mugger, rifles the pockets of your brain and runs off, hurling insults over its shoulder. It's a game of contrasts, and This Et Al play it very well, balancing the foppish and pretentious arty side with occasional moments of pure extra-dimensional fury - heavy like concrete, not heavy like metal. And it's moody, too – not like your emo cousin, but in a way that reflects on the world around them, on a bitter broken Britain rife with misery and paranoia. Intelligent, introverted, even obtuse – the lyrics here are all these things at once, tackling the big questions without providing textbook answers, avoiding the tabloid world-views that offer a ready route to a Warholian fifteen minutes of fame. Music about council estates by people who aren't pretending to be from council estates – a breath of frost-fresh air in a shit-stinking corridor. It's not perfect, but then what album is? Débuts hailed as flawless are a time-bomb on the taste bus, and the glitches here show that the band have left themselves space to mature and grow. Some of the tracks outstay their welcome a little, or threaten to collapse under the weight of their own intricacy, but they're certainly not lacking ideas, nor the balls to do something more thoughtful than tick-tock indie pop. This is a Marmite album – some will love it, some will loathe it, and the reasons will often be the same on both sides of the argument. But if you're sick of play-it-safe bubblegum, a lengthy chew on 'Baby Machine' may provide you with the sustenance you've been missing.
Track Listing:-
1
The Loveliest Alarm
2
Wardens
3
Sabbatical
4
He Shoots Presidents
5
Of National Importance
6
Cabin Hum
7
You've Driven for Miles (And Not Remembered a Thing)
8
Catscan
9
Can You Speak European?
10
Pigs Make Children Sick
11
Transmit the Ends
features
---
This Et Al (2007)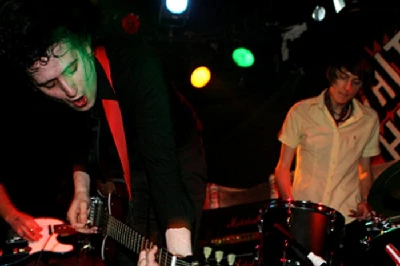 Leeds-based band have drawn comparisions with both my Bloody Valentines and Queens of the Stone Age. Anna Gudaneic photographs them on their first British tour at a gig in London
reviews
---
Figure Eight EP (2008)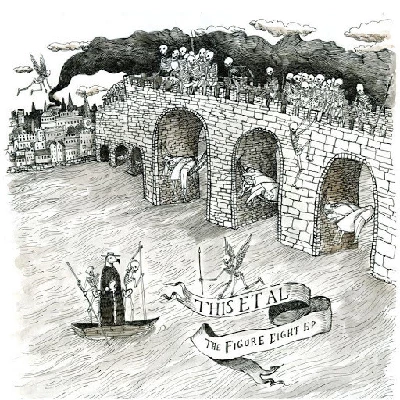 Diverse, but uninspiring new EP from Leeds-based band This Et Al, their first release since their debut album of last year
Pennyblackmusic Regular Contributors
---