---
Adult.
-

Why Bother ?
published: 6 / 3 / 2007
---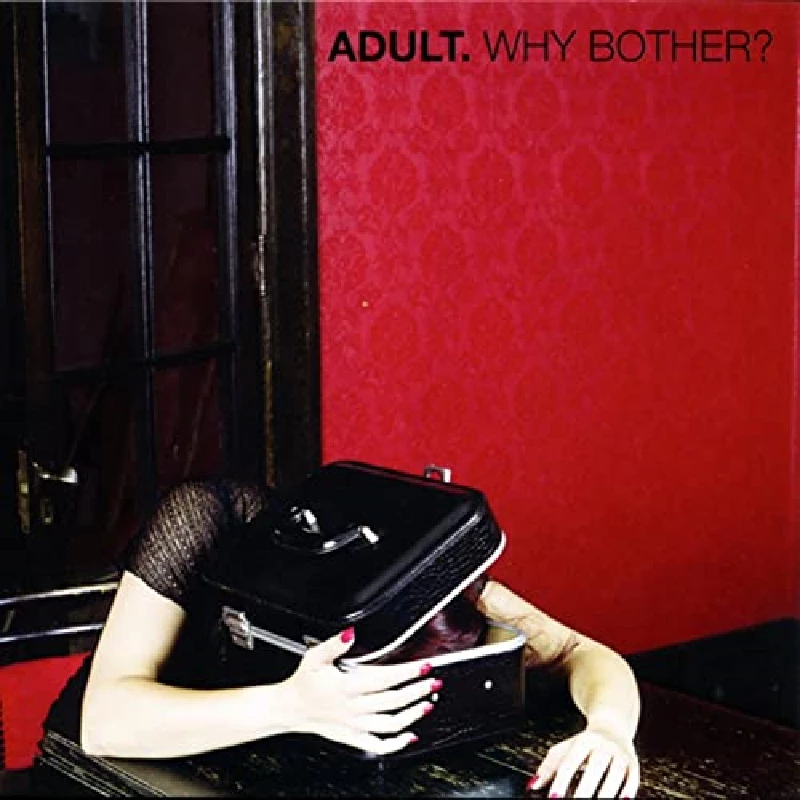 intro
Paranoiac, but highly rewarding fourth album from enigmatic stalwarts of the Detroit elecro scene, ADULT.
They're a mysterious duo, ADULT., stalwarts of the Detroit electro scene for the last nine years who've returned with their their fourth album, 'Why Bother?'. Having augmented their sound with the addition of guitarist Sam Consiglio on 2005's album, 'Gimmie Trouble', on Thrill Jockey, 'Why Bother?' finds ADULT. returning to a twosome. Although the guitar is missing from the proceedings, the punk ethos so prevalent on 'Gimmie Trouble' is still very much in evidence, especially in the cold, strident, teutonic tones (and shrieks) of Nicola Kuperus. They give the album a fierce, overpowering paranoia and alienation reminiscent of late-70s punk, only updated for the neo-electro era and the streamlined sound successfully fuels the overall mood of sonic oppression. The colour black seeps into every nook and cranny of this album, and the instrumentation is purposely designed to disorientate. Nevertheless, this album is not without wit, albeit dark, and playful invention, and is firmly embedded within a dance sensibility that anchors the weirdness sufficiently to remain engaging. The album's title suggests Kuperus and her partner/ally in torment, Adam Lee Miller, are taunting us to decide whether we should bother our arses to find out what 'Why Bother ?' is all about, or what anything is about, for that matter. But they know our curiosity will get the better of us and we'll inevitably be ensnared. What we do find is that 'Why Bother?' is clearly not an exercise in easy listening, but is instead a very interesting and rewarding excursion into a parallel world of the disturbed, anxious, restless hysteria.
Track Listing:-
1
Red Herring
2
The Mythology of Psychosis
3
Good Deeds
4
I Feel Worse When I'm with You
5
The Importance of Being Folk Part I
6
Inclined to Vomit
7
You Don't Worry Enough
8
Cultivation
9
Herd Me
10
R.S.x
11
Plagued by Fear
12
I should Care
13
The Importance of Being Folk Part II
14
Harvest
Label Links:-
http://www.thrilljockey.com/
https://www.facebook.com/ThrillJockey
https://twitter.com/thrilljockey
Pennyblackmusic Regular Contributors
---