---
published: 6 / 3 / 2007
---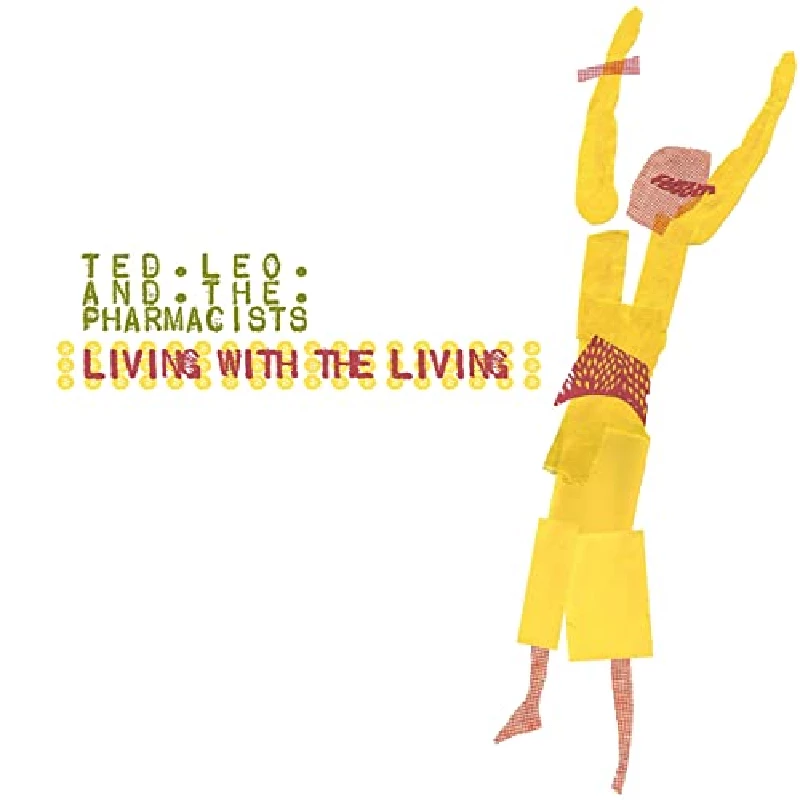 intro
Fiery fifth album from veteran post-hardcore trio Ted Leo and the Pharamacists. slightly marred by its black and white politics
Marshall McLuhan suggested that art always functions as a counter-environment designed to make visible what is usually invisible about a society. Ted Leo makes the visible in society blindingly obvious with 'Living with the Living,' the new full length of himself and his band the Pharmacists. So Ted Leo doesn't like the war in Iraq. He doesn't like people talking about Jersey who aren't from there. He doesn't like Christian fundamentalists or the C.I.A. These are just a few of the topics the veteran post-hardcore trio broaches on their fifth full-length album and their first on Touch and Go Records. The problem is they have a tendency to come off trite and redundant, in an age where revolutionary aesthetics have become cliché and heavy handed. The overtly political album seems more and more like a cheap trick (read: 'American Idiot') and ultimately inferior to the post-modern transgressive aesthetic put forth by more experimental artists who decide to deal with politics in a more subtly clever way (read: 'A Ghost is Born'). Despite some lyrical and content misfires, Ted Leo shows that he is still an artist to be reckoned with when it comes to straight-up indie rock. The record is full of driving arena stompers, nervous punk energy, and power pop hooks, something we've come to expect from Leo. The album starts off hard and furious with 'The Sons of Cain', an intense tour-de-force rocker that simply and emphatically shows Teddy rock star still has a few tricks up his sleeve. 'Who Do You Love' finds Ted breaking out his signature falsetto better than ever, a vocal performance few 36 year olds should try without first consulting a doctor. 'Living with the Living', however, separates itself in the Pharmacists' oeuvre by moving into some uncharted musical waters. The group embraces its Irish heritage through a bagpipe solo in 'A Bottle of Buckie', and makes a valiant effort at studio one style reggae in 'The Unwanted Things'. Not all the musical experiments go off so well. 'Colleen' sounds like cooke-cutter power-pop, and 'Bomb.Repeat.Bomb' is a huge Dismemberment Plan rip-off. On the four year anniversary of the war in Iraq we find Ted Leo as rocking and angry as ever. Add the fact that he is armed with enough hooks and melodies to take on any band on the eastern seaboard and it would seem like a successful attack would be inevitable. If only war were so simple. It seems that Ted has the personnel and the weapons to incite change, but in the end it seems as though we've mostly just heard it all before. Another useless war.
Track Listing:-
1
Fourth World War
2
The Sons Of Cain
3
Army Bound
4
Who Do You Love?
5
Colleen
6
A Bottle Of Buckie
7
Bomb. Repeat. Bomb.
8
La Costa Brava
9
Annunciation Day / Born on Christmas Day
10
The Unwanted Things
11
The Lost Brigade
12
The World Stops Turning
13
Some Beginner's Mind
14
The Toro and The Toreador
15
C.I.A.
16
The Vain Parade (Bonus Track)
Pennyblackmusic Regular Contributors
---