---
Latterman
-

We Are Still Alive
published: 24 / 9 / 2006
---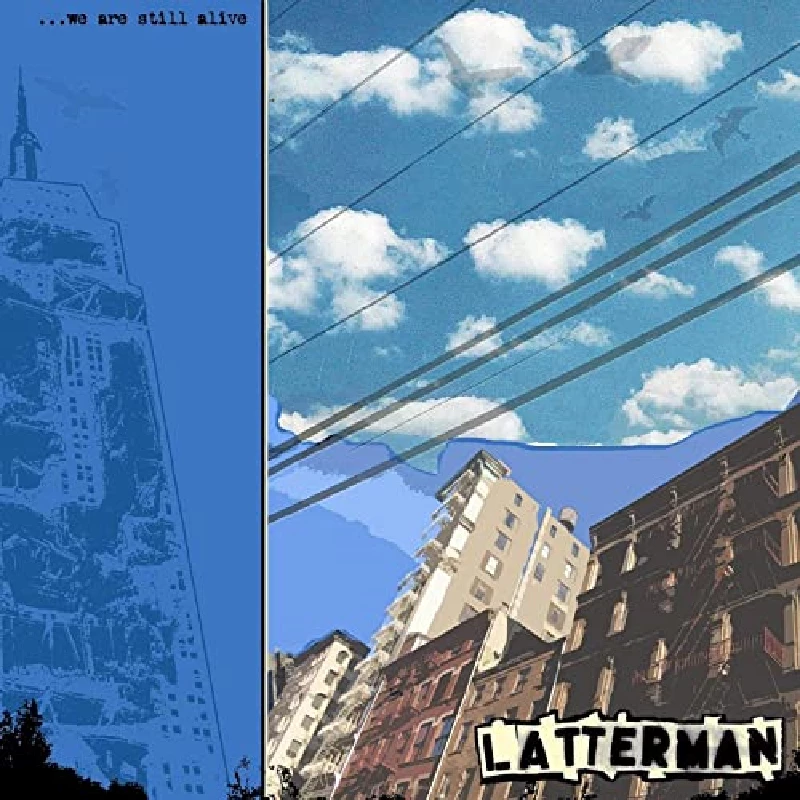 intro
Catchy third full length album in four years from enthusiastic emo punks Latterman, who show no signs with this record of letting up or slowing down
Deep Elm's Latterman are a record producing machine. With their third full length in four years they show no sign of letting up or slowing down. Latterman know what they want to create and make it pretty damn well- catchy, hook filled punk music, and anthems both for summer and for people who enjoy good music. The Long Island four piece exude a power and conviction that make their music all the more enjoyable. There are no lazy rip offs, no tired sounding riffs, just a clear and present style that is thoroughly enjoyable. '...We Are Still Alive' shows that there are bands in the world wanting to make music that they and their fans can love without changing what they play to gain more sales. The opening line of '...We Are Still Alive' ("If we ran a million miles to get to this place, we'll keep the pace, because I haven't found answers yet along my way") sums up Latterman and the album perfectly, It's this searching passion that makes the record so enjoyable. More bands like this would not be a bad thing for the music industry. In fact, it might get back some of the balls and the heart that it lost somewhere along the way.
Track Listing:-
1
Water Manes At The Block's End
2
Mumbled Words And Ridiculous Faces
3
"I Decided Not To Do Them"
4
If Batman Was Real, He Would Have Beaten The Crap Out Of My Friends
5
Dr. Sudholt And His Double Glasses
6
This Basement Gives Me A Fucking Headache
7
We Work The Night Shift
8
Goodmorning, Here Is Jan
9
Dozer Rage
10
Will This Be On The Test?
Pennyblackmusic Regular Contributors
---