---
published: 21 / 8 / 2006
---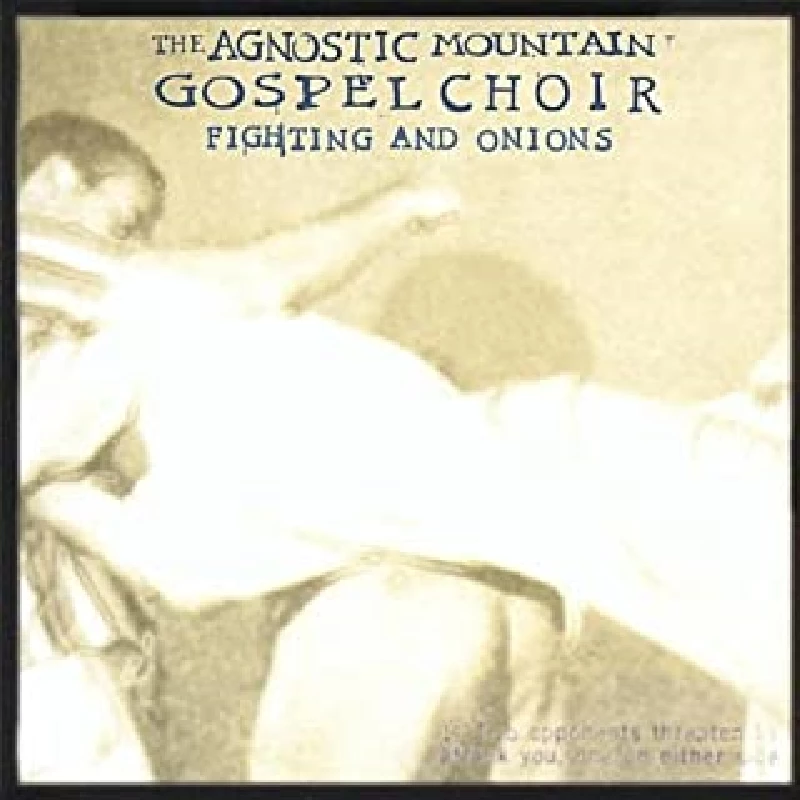 intro
Chaotic, but stunning punk rock folk/blues on debut album from Calgary-formed act the Agnostic Mountain Gospel Choir
Given that this choir's members are clearly people you would not want to get on the wrong side of this review must be approached with caution. The sheer, chaotic madness of this band is captured here with a visceral intensity. Initially it is impossible not to think that they may be having more fun than you. A mash up of folk and blues, with a definite edge of punk-rock attitude, Agnostic Mountain Gospel Choir smash though their opening tracks as if the music once said something nasty about their mothers, pummelling and twisting it into a compelling, screaming cacophony. Later as you get used to it and as they settle down the interest is maintained. Real talent emerges from the noise. The tightness of the whole band is unflagging and keeping track of which banjo, guitar and drum is doing what quickly becomes an impossible task and you are forced to simply soak up the uniqueness. Raw and unpolished, dripping in sweat, blood and probably nastier things the Agnostics manage to fire belief in the power of live music, even on record. The folk-noise collision doesn't always work but it works more often than not. 'Fighting and Onions' is a glorious addition to the fucked-up folk-blues scene.
Track Listing:-
1
Stay Here for Awhile
2
Buried Them In Water
3
Special Rider
4
Oh Sorrow
5
Weasel
6
Look Up Look Down That Lonesome Road
7
North Country Grass
8
Preaching Blues
9
Vinegar & Piss
10
Table o' the Lord
11
Bouncin' Betty
12
Come Along With Me
13
Death Don't Have No Mercy
14
Lighten Up, Would Ya?
15
Lousy Drunk
16
Things I Forgot
17
Not Too Bad
18
Stay Here for Awhile (reprise)
live reviews
---
12 Bar, London, 30/9/2007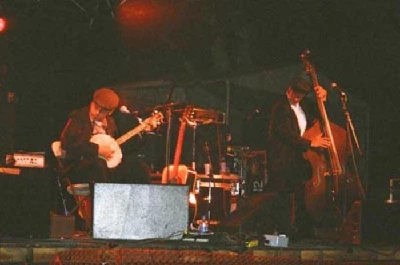 The Agnostic Gospel Mountain Choir are obviously capable of serious force with their fierce gospe-esquel blues, but at the 12 Bar in London Dan Cressey finds them on strangely subdued form
reviews
---
Ten Thousand (2008)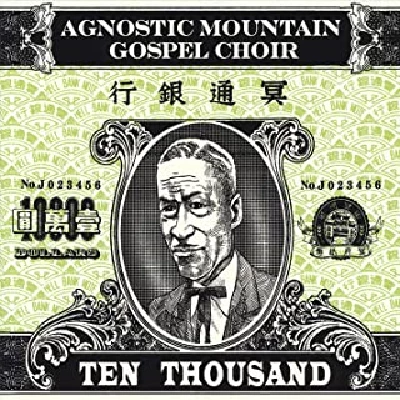 Flawed, but fascinating second album from Mississippi blues and Appalachian hill country-influenced Canadians, Agnostic Mountain Gospel Choir
Pennyblackmusic Regular Contributors
---