---
Toni James
-

I'm Here Where Are You?
published: 18 / 7 / 2006
---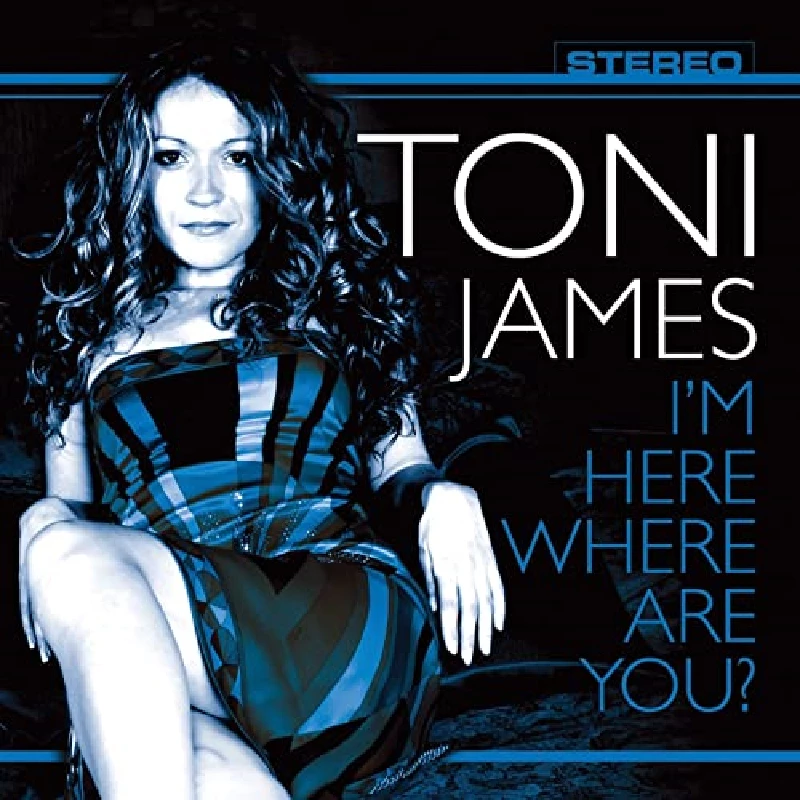 intro
Impressive taster for her forthcoming debut album from soulful Liverpool-born singer-songwriter, Toni James
This is a taster EP for Toni's full length debut album which should appear later this year. No doubt Toni is already sick and tired of the comparisons to Corrine Bailey Rae and Josh Stone but it's something she is going to have to get used to as she fits so neatly into this new breed of female soul singers. Not r'n'b you note, but soul. Where at times it seems at times that Josh Stone's vocals are a little forced, that she has to dig a little deep to get that soulfulness and don't forget young Miss Stone has some of the best players in this genre backing her and shaping her sound, (and I'm a fan of Stone, actually, I'm just stating facts) Toni's vocals have a more natural feeling. It's like Toni doesn't have to try to sound soulful. It's just in her. It's a natural sound. In her late 20's Toni has the advantage of a few more years of experience than the likes of Stone and it shows. Although brought up in Liverpool she spent time in Glasgow during a particularly unpleasant period time in her life and maybe this has helped fashion her music and lyrics into the more adult side of soul music which Toni excels at. With writing partner Pete Watson who also produces these four songs, Toni has certainly made her mark and ensured that when that debut album comes out it will be readily snapped up by anyone who appreciates real soul music and not the watered down version offered by many these days. The opening song, 'Fate Street', is a killer. From the opening notes on the piano you just know you are in for something special. When Toni then comes in with the opening shot of "Ever been in a situation where you know that he's the one" with a voice that's a mixture of Aretha, Janis Joplin and Millie Jackson you're won over. Pure soul, pure magic, the likes of what seemed to be lost forever. Listen to the heartbreaking last verse, how Toni handles those vocals, if that doesn't send shivers up your spine nothing will. Way back I was one of those soul snobs for a while. Doris Duke, Ann Sexton, Margie Joseph, those female soul singers who could really sing and had that passion in their vocals; those who had lived what they were singing about. Through the years it's been difficult to find any singer to match any of those just mentioned. For me, Josh Stone comes close and in time will no doubt be up there with them but right now Toni James stands at the top of the pile when it comes to female soul singers. If the songs on the forthcoming full length album are half as good as the four songs on this EP it will still be the most soulful album of the year.
Track Listing:-
1
Fate Street
2
Please Don't Wake Me
3
He's Too Good to Share
4
Is It
Pennyblackmusic Regular Contributors
---