---
Grandmaster Gareth
-

The Party Sounds Of Grandmaster Gareth
published: 18 / 7 / 2006
---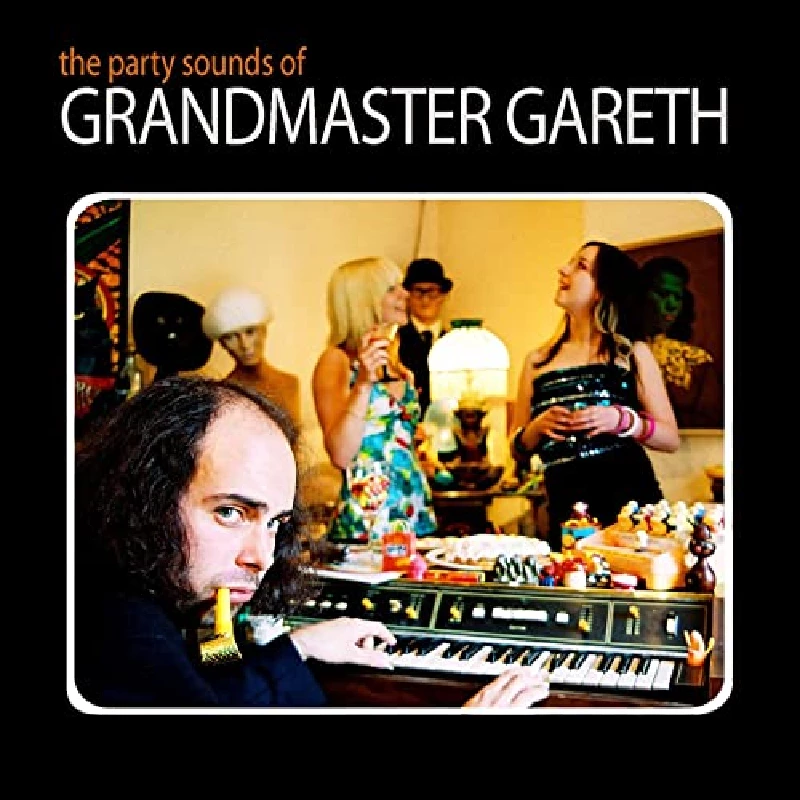 intro
Marvellous second collection of minute long melodies, the frontman with nine piece Bimingham collective, Misty's Big Adventure
Misty's Big Adventure creator and leader Grandmaster Gareth returns with a second album of his "minute melodies". His first solo record, 'An Introduction to Minute Melodies', released in 2003 on Awkward Records, was championed by John Peel, with the track 'Dr Dre Buys A Pint of Milk' reaching number 45 in the Festive Fifty. Now, the Grandmaster is back, this time on SL records, also home to Misty's. 'The Party Sounds of Grandmaster Gareth' carries on where the first record left off, with another 30 tracks of minute long snatches of genius created from toys, samples, brass sections, keyboards, organs and animal impersonators. This is quite simply, a fun record, a record to entertain yourself with or lift your spirits when you're down. The track titles alone raise a smile; 'Oh No! B-List Celebrity', 'Hypnotic Sponge', 'Malaria, It's Not Cool' and 'The Really Rubbish Super Heroes' (a particularly class track) give you some idea of what I'm talking about. Quite often, the tracks sound like the soundtrack to a bizarre 1970's kids' TV show, with the sort of bumpity-bompity jolliness that might accompany a poorly animated man making a mess of some stupidly simple task like getting dressed. Grandmaster Gareth loses none of the manic fun of Misty's Big Adventure when he ventures out on his own. In fact he might be slightly more manic without his band mates, and quite marvellous it is, too. To put it simply, 'Minute Melodies' are the perfect soundtrack to all your pocket parties – go buy!
Track Listing:-
1
ignition
2
grandmaster of the universe
3
forgotten the fish
4
hypnotic sponge
5
problem
6
i assume full responsibility
7
he made it himself
8
the party sound of gareth
9
the really rubish super heroes
10
the harmoanium
11
switch it on
12
on no! b-list celebrity
13
knucklehead
14
party pooper
15
a minute in time
16
take the strain
17
boat party
18
just for the taste of it
19
the sound of speed
20
sue me
21
on no! animal impersonator
22
beagle 2
23
what did you do in the war daddy?
24
malaria, it's not cool
25
this sounds like orange
26
disco-op
27
how about heaven?
28
the gate crasher
29
how about hell
30
that concludes our entertainment
31
monster melody
Pennyblackmusic Regular Contributors
---