---
published: 17 / 7 / 2006
---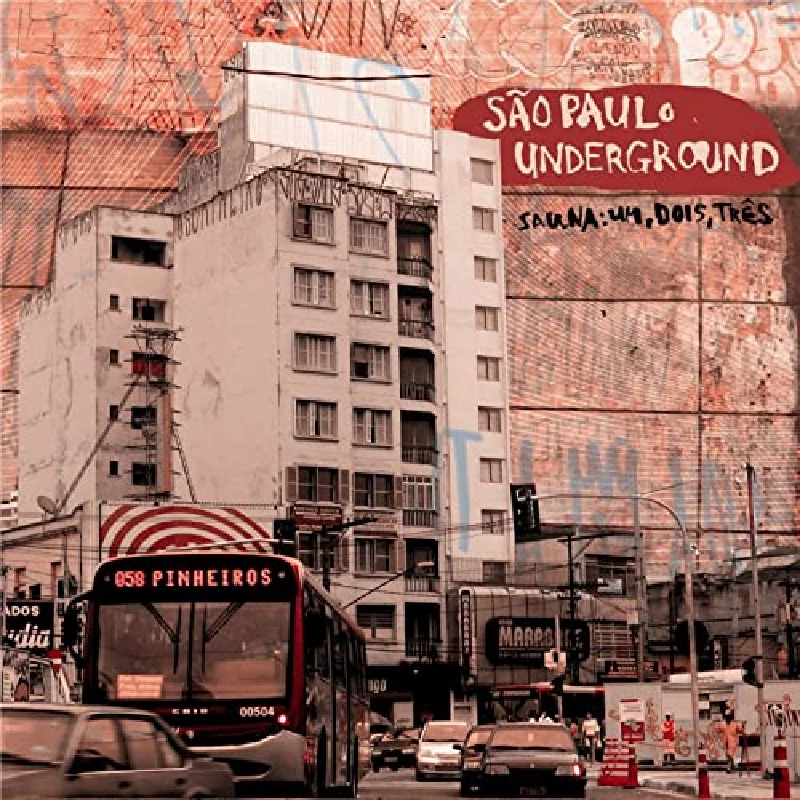 intro
Sophisticated and steamy freefrom post rock from the São Paulo Underground, the project of Chicago cornet player Rob Mazurek and Brazilian drummer and percussionist Mauricio Takara
It wasn't this Aesthetics Records' avant-garde and improv jazz CD release which actually gave a new meaning to 'São Paulo Underground' but the recent outburst of ruthless violence did so. Rather than reaching fame for its freestyling music, the city has become known for violent anarchy. Still, the country of Brazil must offer to jazzateers from North-America the greatest of opportunities and the São Paulo Underground's latest CD is built proof of this. Master musician Rob Mazurek now lives in Manaus, Brazil which in a physiogeographical sense is the complete opposite to his previous domicile of chilly Chicago, plus it's also rather far away from São Paulo as well. His partner in the dual leadership of the São Paulo Underground is Mauricio Takara of São Paulo sextet Hurtmold. Their 'Sauna: Um, Dois, Tres' album is a fabulously steaming session; hot on the heels of Chicago Underground's Spring album, here we have yet another treat involving the now very horny cornet player Rob Mazurek. And from the very first second onwards the word is go! Sweaty percussion and funky brass instruments clash in magnificent Pan-American manner. After further inspection, this album is sooner the Manaus Playground actually; with an exotic richness in sound that oozes humidity; with the mystery of the jungle filtering through the imaginary moisture. There is nothing to be misunderstood in the album title either.'Sauna: Um, Dois, Tres' lives up to the many clichés about Brazil: hot, idiosyncratic, psychedelic, groovy, sexy and tribal in an utmost sophisticated fashion.
Track Listing:-
1
Sauna: Um, Dois, Tres
2
Pombaral
3
The Realm Of The Ripper
4
Olhossss...
5
Afrihouse
6
Black Liquor
7
Balão De Gás
8
Numa Grana
Pennyblackmusic Regular Contributors
---