---
Shack
-

...The Corner Of Miles And Gil
published: 16 / 4 / 2006
---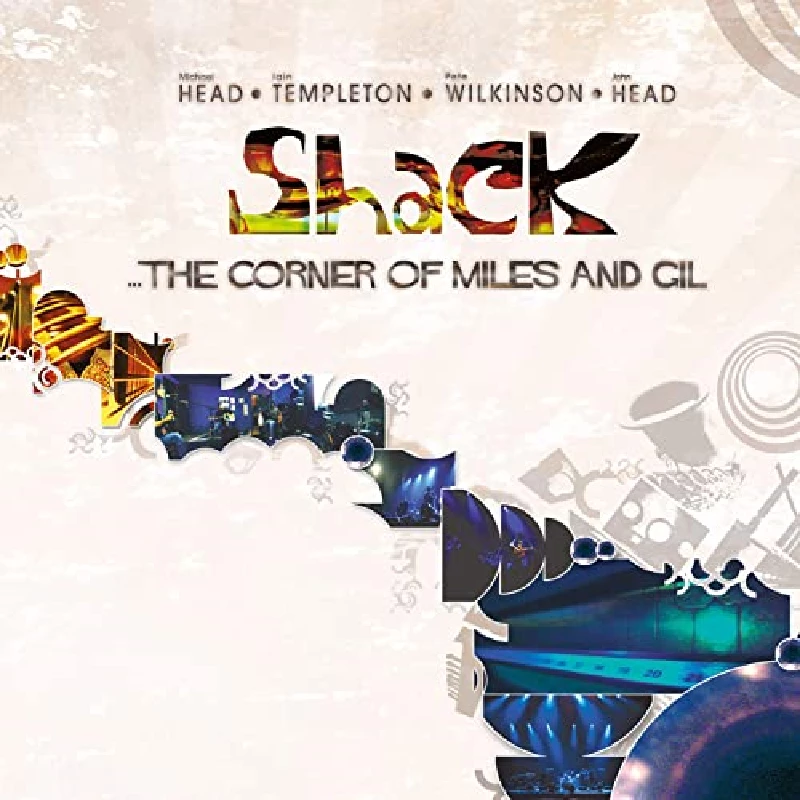 intro
Irresistibly tuneful and gorgeous latest album from Shack, which merges the 60's roots sounds of their home city of Liverpool with a dose of San Francisco psychedelica
The elemental appeal of the Libertines wasn't hard to understand. There was something novel about their search for a musical style that was abundantly English without needing to be jingoistic. But I was put off by precisely the quality I used to like in bands - that sense of importance and centrality, the fact that they were unaffected by anything else happening in music. (Also, I didn't think the tunes were consistently good enough). Morrissey summed up his band's appeal when he wrote about "the songs that saved your life", and that is what the Libertines traded in too. But songs don't save my life, and I don't need them too. They just slip into it for three or four minutes at a time. Shack have made the sort of album I wish Pete Doherty would make. It has that indescribable Englishness about it that his songs do, is traditional but never nostalgic and irresistibly tuneful. The songs seem almost effortless, but each is richly textured and arranged with real cunning. Shack may just stumble upon these gorgeous tunes, but they know what to do with them. Shack have the press profile of the enigmatic, unappreciated nearly men who still make beautiful music. I'm not really sure if this is an accurate reflection, but it isn't certainly isn't fair. Their "comeback" album, 'HMS Fable', was one of the best albums of the 90's - and I remember it being acclaimed as such when it was released in 1999. They just seem to be a band about whom people have short memories. But I won't be forgetting '…The Corner of Miles and Gil' in a hurry. Even better than the exceptional 'HMS Fable', this is a delight. Every single track will glide effortlessly into your head, and you'll be humming them for months. They have the same kind of style as Teenage Fan club, but are a lot more delicate and don't have the 70's influences (Cheap Trick, ELO, Big Star etc) that define the Fannies' best work. Instead, Shack are rooted in 60's Liverpool - with a dose of San Francisco psychedelica as well (why not?) With the indie scene dominated by the quick fixes of MP3 blogging, I would have expected the word about this album to have spread swiftly. Alas, it hasn't and Shack may be left with just their devoted followers. Don't let that happen. This is a fantastic album. Shack have modestly made the best work of their career - and the best album released so far this year, too.
Track Listing:-
1
Tie Me Down
2
Butterfly
3
Cup of Tea
4
Shelly Brown
5
Black & White
6
New Day
7
Miles Away
8
Finn, Sophie, Bobby & Lance
9
Moonshine
10
Funny Things
11
Find a Place
12
Closer
interviews
---
Interview with Michael Head (2006)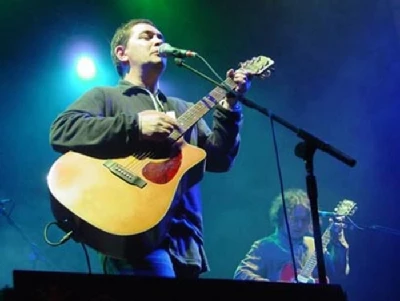 Shack's new album '…the Corner of Miles of Gil' has just been released on Noel Gallagher's Sour Mash label. Singer Michael Head chats to Ben Howarth about it and why, despite Shack's notorious bad lack, his enthusiam for making music remains undiminished
related articles
---
Michael Head: Profile (2015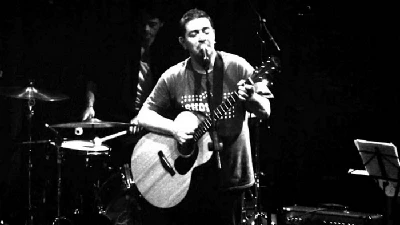 Megaphone Records re-issue the acclaimed 1997 masterpiece, 'The Magical World of the Strands', by Michael Head and the Strands. Keith How re-discovers its magic and 'The Olde World', an accompanying release of new recordings.
Pennyblackmusic Regular Contributors
---