---
Various

-

Check The Water
published: 14 / 4 / 2006
---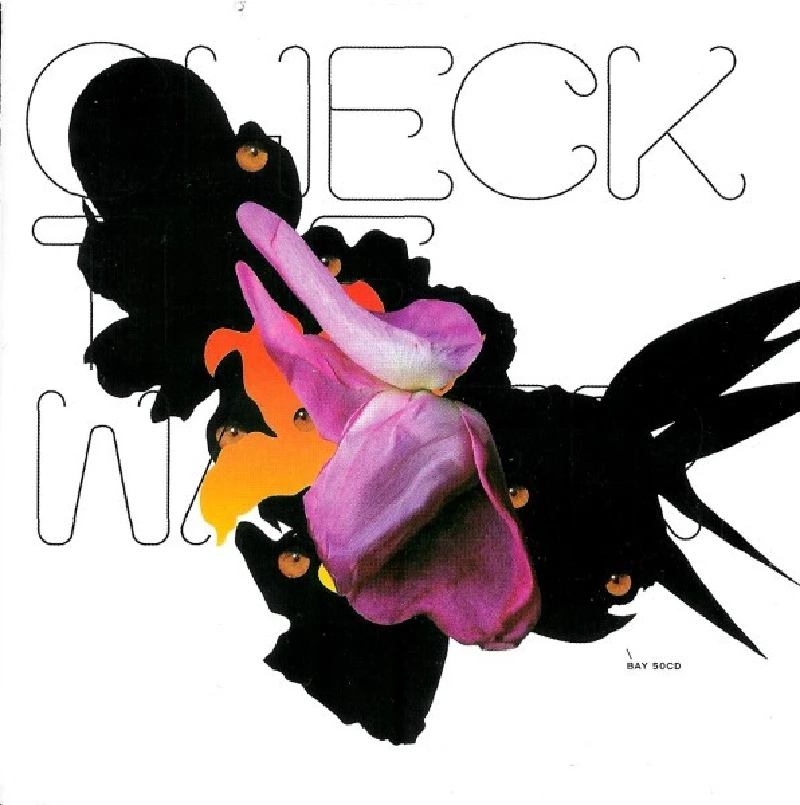 intro
Eclectic 10th anniversary double CD and retrospective from the Leaf label
It's always hard to review compilations – doubly so when the compilation is a retrospective of a label as eclectic as Leaf. The 10th anniversary of the label is a welcome achievement, but the sheer variety of artists with whom they have worked makes things tricky. So let's start at the start, with 'Boymerang' by the Don, a pleasant, summery tune with plucked strings and a skipping electronic beat. Luger's 'Pass Agent' kicks things up a notch by taking a fairly standard nu-jazz drum and bass beat and making it into something interesting by adding a shifting backdrop of keyboard sounds. 'A Grain of Sand' by Sons of Silence, stays in the jazz sphere, but adds entertaining vocals and 60's instrumentation to the mix. Susumu Yokota's contribution is disappointingly nondescript and Four Tet's 'Field' starts off in the same way, but undergoes a freakout transformation halfway through to become a beat-heavy monster of a tune. Beige's 'The Rhythm! The Message?' is something of a tech-house workout, while 'El Mariachi Loco' from A Small Good Thing has a short but sweet suspenseful melody to it. Rob Ellis's fascinating track, from his' Symphonies of Wind-up Instruments', is exactly what it sounds like – like an explosion in a clockwork factory. But it performs, perhaps better than any other track here, the primary function of a compilation such as this, which is to draw in the casual listener and encourage him or her to investigate. Disc one closes with the brilliantly titled '"Tits & Ass: The Great American Weekend' from the recently renamed Caribou (the artist formerly known as Manitoba, until a lawsuit from the eponymous Handsome Dick forced the change). It starts with a heavy beat which quickly drops away and then slowly gets built back up to a peak. A grower, literally. Disc two starts with Murcof's imperious 'Mir', as close to orchestral as glitch-tronica's going to get, and which feels like it should be played at a rave at a Bavarian castle somewhere. Highlights of the disc include 'Curuncula' by up-and-coming folktronica act and new Domino signings Psapp. It's a pretty, summery vocal track set over a slightly but not too-glitchy beat. Efterklang's 'Step Aside 'is along the same lines and is equally good. Hanne Hukkelberg comes across as a cross between Bjork and Devendra Banhart, if such a thing can be imagined without severe stretching of the mind, and the ever-reliable Boom Bip supplies a chilled out hip-hop backdrop to Doseone's frantic vocals. 'Check the Water' is a mixed bag, sure, but there's something for everyone here, and at a bargain price it's worth checking out for any newcomers to the label.
Track Listing:-
1
Boymerang- The Don (Edit)
2
Luger- Pass Agent
3
The Sons Of Silence- A Grain Of Sand
4
Susumu Yokota- Morino Gakudan
5
Four Tet- Field
6
Gripper- Prostate Boogie (Edit)
7
Richard Thomas- Pienso Que
8
Eardrum- Swarm
9
A Small Good Thing- El Mariachi Loco (The Siesta)
10
Beige- The Rhythm! The Message?
11
Faultline- Tiny Consumer
12
Keiron Phelan & David Sheppard- Theme From Cardinal Menthol
13
Rob Ellis- Symphonies Of Wind Up Instruments: (II) Chrondine / (III) Parade In Your Palm
14
Gorodisch- Moth To The Flame
15
Caribou- Tits & Ass: The Great Canadian Weekend
16
Murcof- Mir
17
Boom Bip & Doseone- The Birdcatcher's Return
18
Clue To Kalo- We'll Live Free (In NYC)
19
Colleen- Babies
20
310- Shadow Traffic
21
Icarus- Skate Glug
22
Bill Wells, Stefan Schneider, Annie Whitehead & Barbara Morgenstern- The Dust Of Months
23
Psapp- Curuncula
24
Efterklang- Step Aside
25
Triosk- Two; Twelve
26
A Hawk And A Hacksaw- Portland Town
27
Hanne Hukkelberg- Ease
28
Sutekh- Alma Hueco
29
Volcano!- Apple Or A Gun
Pennyblackmusic Regular Contributors
---