---
Free Diamonds
-

There Should Be More Dancing
published: 28 / 3 / 2006
---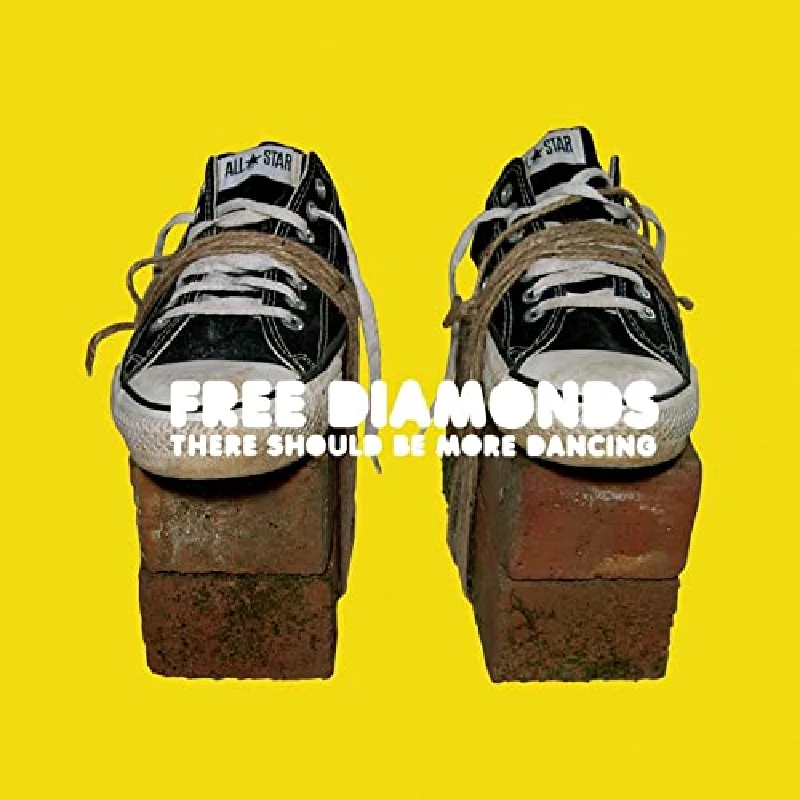 intro
Punchy, upbeat pop which seems absolutely born to play live from new Newcastle group, Free Diamonds
Free Diamonds insist that "There Should Be More Dancing", and this Newcastle based three piece are as good as their word as they provide a half hour set of fizzy pop tunes, which will no doubt provoke chaos in the many venues they are going to visit in the next few months. Before the summer reaches its climax, Free Diamonds will have played venues across the UK, Europe and the US, and it is that fact that tells you most about the nature of this band. They seem absolutely born to play live. The songs on this disc are short, punchy and relentlessly upbeat.The picture of a beaten up pair of Converse shoes on the cover suggests that the music will fit in with the dance-rock/punk-funk so irritatingly prominent in indie clubs in recent years. Yes, Free Diamonds will probably appeal to fans of that ilk, but they shouldn't be pigeonholed because there are suggestions here of ska, pop,grunge and even classic rock. This is a fun album, on which every song hits the spot. It captures the energy of a performance brilliantly and is thoroughly unpretentious but still suggests a talented band that could well make a string of fine albums. Unlike most, they seem to have made an effort to find their own sound in an increasingly homogenous scene, and because of that, they should outlive it.
Track Listing:-
1
International Gathering Of Champions
2
The List Of Everyone
3
Blind Boys
4
Lovers Die Young
5
The Day We Conquered
6
M Is For Missing
7
Modern Day Pirates
8
Land Of Giants
9
Cuban Heels, Cuban Deals
10
What Part Of Free Diamonds Don't You Understand?
11
Like Giraffes
12
Hearts In Clubs
13
J.P.L.D.
Pennyblackmusic Regular Contributors
---