---
Six By Seven
-

Club Sandwich At The Peveril Hotel
published: 27 / 3 / 2006
---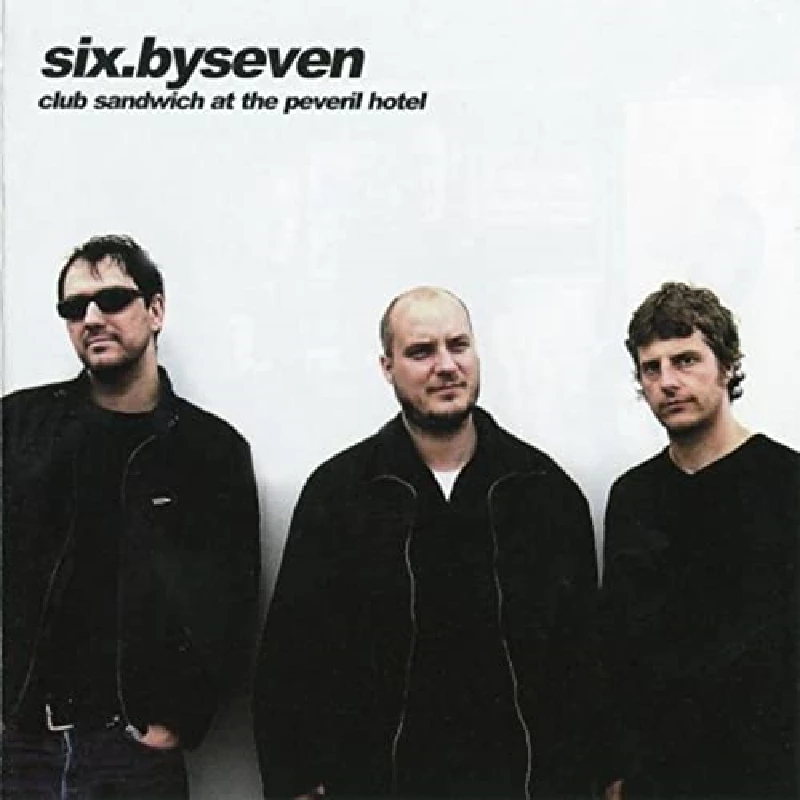 intro
Uninspiring collection of live studio recordings, demos and finished masters on possible final album from abrasive Nottingham group, Six by Seven
Six by Seven broke up in June of last year, days after releasing their fifth studio album 'Artists, Cannibals, Poets, Thieves'. 'Club Sandwich at the Peveril Hotel' consists of the last recordings that the abrasive Nottingham guitar band made before its split, and is a mixture of live studio recordings, demos and finished masters all recorded at the group's home studio, the Peveril Hotel. It also includes some tracks that Six by Seven's original trio of Chris Olley (vocals, guitars), James Flower (Hammond organ, keyboards) and Chris Davis (drums) recorded with bassist Ady Fletcher and Spiritualized guitarist Tony Foster in the hope of forming a new band called Collision. When the results of those sessions ended up sounding like Six by Seven, they, however, decided to release them under their usual moniker instead. The sleeve notes on 'Club Sandwich at the Peveril Hotel' about its 12 songs half apologetically state that "they were never presented to be like this." Indeed that seems to be something of a problem with this album. There is an air of incompleteness about it. Six by Seven, whether experimenting with twin guitars such as on their first two albums 'The Things We Make' (1998) and 'The Closer You Get' (2000), an anthemic stadium sound on their third album 'The Way I Feel Today' (2002), psychedelia on their fourth record 'O4' and without bass lines on 'Artists, Cannibals, Poets, Thieves', have always made a point of making each of their albums boldly, uncompromisingly different from each other. Even their last outtakes album, 'Left Luggage at the Peveril Hotel', which was released to coincide with '04', found them pushing the psychedelic element still further. There is for the first time with a Six by Seven record an aura of déjà vu about 'Club Sandwich at the Peveril Hotel'. All the familiar ingredients of past Six by Seven recordings are there-the slow grinding blurs of guitar, James Flower's hazy distorted washes of keyboards, and Olley's self-loathing, bullish vocals. Yet there is almost nothing that is new. Only a brief free-form Hendrix-style guitar line from Olley on 'In a Hole', and 'Don't Wanna Dance' which pushes an epileptic-sounding drum solo from the under rated Chris Davis to the fore hint at greater possibilities. The band has since reformed. Its future, however, looks uncertain. Some dates were penciled in for the beginning of the year, and then abruptly cancelled. Chris Olley, however, is about to release 'Be Careful What You Don't Wish For', the second album of his solo project Twelve, and there are rumours that there will be a new Six by Seven album later on this year. One hopes that Six by Seven do survive and release it and other records. They deserve a far better swansong than this.
Track Listing:-
1
Intro And Theme Tune
2
Got To Find A Way Out Of Here
3
Do You Believe?
4
America
5
Sailing Around The Horn
6
I'm Gonna Try
7
In My Hell
8
Don't Wanna Dance
9
In A Hole
10
25 Years
11
How Does It Feel
12
Don't Let It Bring You Down
Band Links:-
https://www.chrisolley.com/
https://en-gb.facebook.com/sixbyseven/
https://twitter.com/ChrisOlley1
https://chrisolley.wordpress.com/
https://sixbyseven.bandcamp.com/
live reviews
---
Sheffield Leadmill, 23/11/2002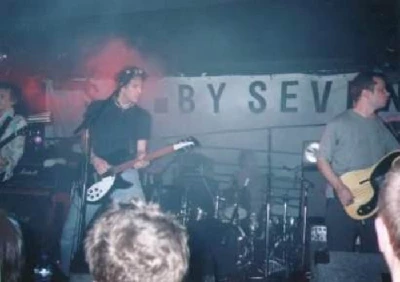 Despite recently being dropped by Mantra Records, shortly after releasing their critically acclaimed third album, 'The Way I Feel Today', Six by Seven have lost none of their passion.. Denzil Watson catches them in intense form at the Sheffield Leadmill
favourite album
---
The Closer You Get (2017)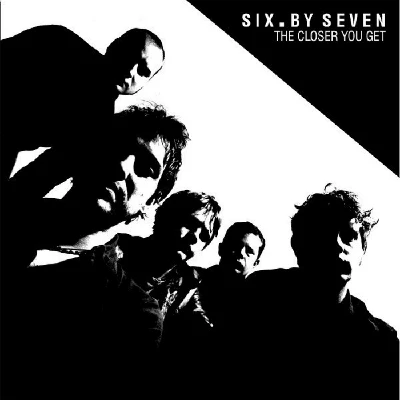 Dave Goodwin reflects on Nottingham-based post punks Six by Seven's 2000 second album 'The Closer You Get' which has just been released on vinyl along with their' Peel Sessions' and also on CD a new 'Greatest Hits' compilation
Pennyblackmusic Regular Contributors
---