---
Professionals
-

Best Of The Professionals
published: 17 / 3 / 2006
---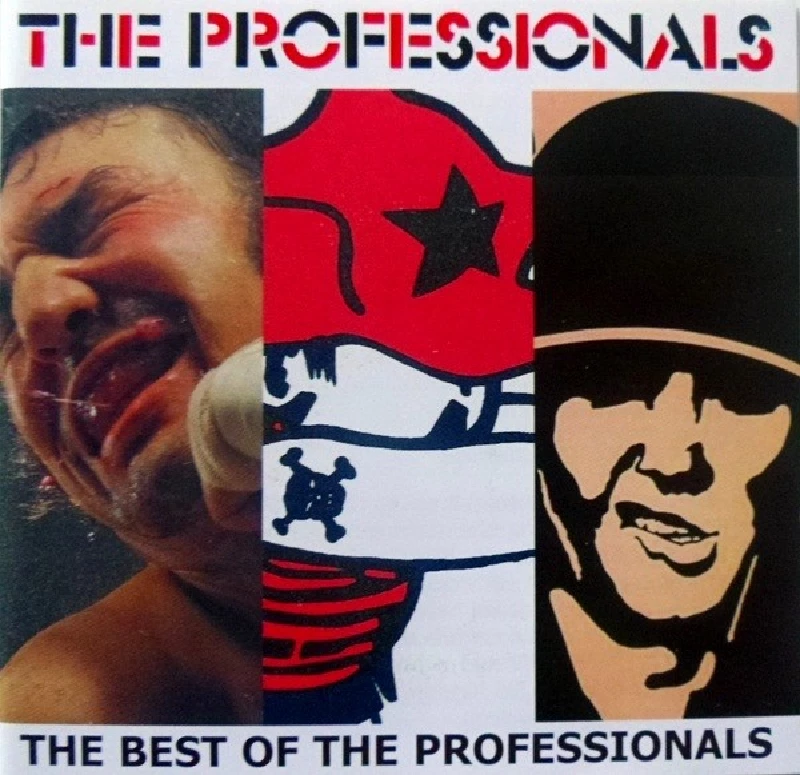 intro
Welcome retrospective of the Professionals, Steve Jones and Paul Cook's flawed but often unfairly maligned follow-up to the Sex Pistols
The Professionals are usually dismissed as being a footnote within the context of punk history. Formed in mid 1980 after the debacle of 'The Great Rock 'n' Roll Swindle' by Sex Pistols guitarist Steve Jones and drummer Paul Cook, their career was both short-lived and turbulent. When the band's original bassist Andy Allen was sacked in October of that year and replaced by former Subway Sect member Paul Myers and additional guitarist Ray McVeigh, he took out and won an indefinite legal injunction over copyright control and lost payments, forcing the Professionals to "abandon" the self-titled debut album that they had already recorded with him. Its follow-up, 'I Didn't See It Coming', which consisted of both re-recordings of several of the tracks from 'The Professionals' and also some new songs, did not come out until November 1981 by which time the group has lost much of its momentum. As a result of management and its personnel problems, they only ever played two shows in their native UK, both months apart, one in Nottingham and the other in Leeds. Their first American tour meanwhile ended in disaster and had to be curtailed when, again in November 1981, Cook, Myers and McVeigh were badly injured in a car crash in Minneapolis. The group broke up a few months later in the spring of 1982 at the end of their second US tour when Jones elected to stay on in America. 'The Best of the Professionals', a 14 song retrospective which has been released on the Captain Oi label, culls together all four of their singles, 'Just Another Dream', '1-2-3', 'Join the Professionals' and 'The Magnificent' and also tracks from both 'The Professionals' (which was finally released in a limited edition of 1000 CDs and 1000 vinyl LPs in 1990) and 'I Didn't See It Coming' albums. The Professionals were largely ignored by the music-buying public and derided by many critics during their short life span. Front man Steve Jones, who battled heroin addiction throughout his time with the group and who at one point disappeared to Thailand for several weeks when he was supposed to be promoting the '1-2-3' single, made an especially easy target. Notoriously illiterate, he was indeed no Johnny Rotten, lacking both the lacerating venom and angry wit of his former band mate. A lot of his lyrics were frankly awful, strung together with whichever words he could get to rhyme. "What am I doing standing here ?/Trying to be a brigadier/You're telling me to be a man/Why can't you understand ?" he sings, having fallen foul of his girlfriend on '1-2-3'. "I ain't going to be a kamikaze/I ain't going to clean nobody's khazi" he bellows in the chant-a-long chorus of anti-establishment number 'Kamikaze', one of the album tracks from 'The Professionals' Yet it would be wrong to totally dismissive of the Professionals. Essentially Jones and Cook's project, they were often able to muster much of the same punchy musical energy and thunder as the Sex Pistols. 'The Best of the Professionals' largely consists of a series of swaggering, raucous rockers, in which both Jones' gusting volleys of guitar and Cook's crackling drums are thrust to the fore. There is musical innovation also. 'The Magnificent' has a stunning mid-song change of tempo, which sends its riotous tune spiraling in a totally different direction. 'Kick Down the Doors', from 'I Didn't See It Coming', is concluded with a series of snappy false endings, while 'Northern Slide' from the same album, employs a majestic use of brass. The band's masterpiece 'Crescendo', which was one of the tracks they recorded twice, is meanwhile a grinding, but surprisingly sensitive slow blues number. While self-destructive and fundamentally flawed, it seems that the Professionals' biggest crime was that they were not the Sex Pistols. They were certainly no worse and a lot more musically accomplished than many other similarly inarticulate punk bands of that era. Almost a quarter of a century on since their split, 'The Best of the Professionals' goes a long way towards restoring that balance.
Track Listing:-
1
Just Another Dream
2
1-2-3
3
Kamikaze
4
Mods Skins Punks
5
All The Way
6
Join The Professionals
7
The Magnificent
8
Payola
9
Little Boys In Blue
10
Northern Slide
11
Kick Down The Doors
12
Crescendo
13
Madhouse
14
Too Far To Fall
Band Links:-
https://www.facebook.com/theprofessionalsband
https://twitter.com/OfficialPros
interviews
---
Interview (2020)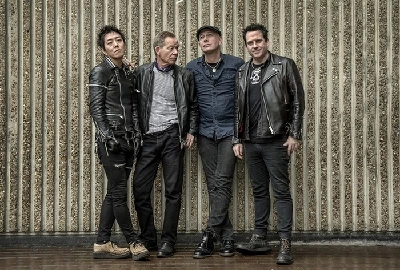 John Clarkson speaks to Sex Pistols drummer Paul Cook about the reformation of his band the Profesionals, their acclaimed album 'What in the World' and three new EPs.
reviews
---
The Complete Professionals (2016)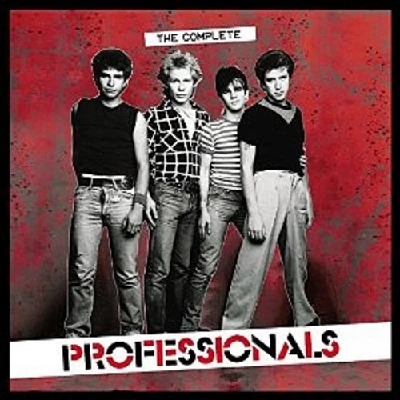 Finely-packaged three CD retrospective which compiles together the complete works of Steve Jones and Paul Cook's post Sex Pistols band, the Professionals
Pennyblackmusic Regular Contributors
---