---
published: 8 / 2 / 2006
---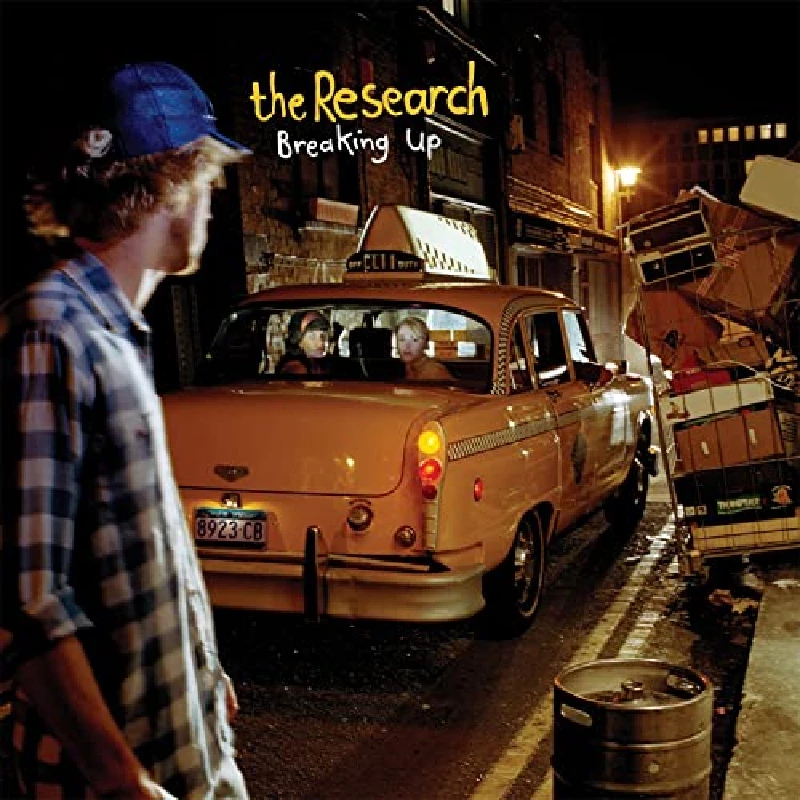 intro
Compulsive budget-price indie pop on debut album from new Yorkshire-based boy/girl group, the Research
Two-girl, one-boy band The Research, hailing from Wakefield, make budget Casio-pop with all the retro-charm that description suggests. With their three-way harmonies, up-beat tunes and melancholy love songs, many people will probably immediately write this band off as cheesy, but is there really anything wrong with a little sprinkling of cheddar every now and then? Personally, I don't find these songs cheesy in the slightest; I just think they're a hell of a lot of fun. The lyrics are truthful, humorous and endearing, perfectly capturing the stresses of love and romance without being too self-involved and miserable. In fact, the tunes are very danceable; they certainly get me bouncing around like an idiot. As well as the brilliant singles from the album, which include 'The Way You Used to Smile', 'She's Not Leaving' and 'Lonely Hearts Still Beat The Same', there are a whole host of other great songs on 'Breaking Up'. 'True Love Weighs a Tonne' is a real stomper, while 'Love Me Tender' is, rather than a cover of the King, a sweet little almost-ballad which leaves you with a warm and fuzzy feeling inside. *sighs* The shortest song on the album, 'Too Young', is a stripped down 3-person sing-song accompanied by a mandolin (or possibly some other small and plucky instrument). It's only 54 seconds long, but it leaves a lasting impression. 'When You Get Home' is the only track that seems to have any hint of anger at the hypothetical heartbreaking partner, with the lyrics "I can trust you like a shark, get your teeth out of my heart." 'Splitting Hairs' is an acapella track with all three band members singing together. It's the most touching moment on the album, because all of your attention is on the vocals. The UK version of the album also has the bonus track 'The Hard Times', which I have to say is actually one of the most enjoyable tracks on the whole album. It's fast and bouncy, with a great catchy melody. Thank god for bonus tracks! The Research sound like the bastard child of the Pipettes and a Gameboy, and have all the repeat-play brilliance of both these ingredients. I have only just got this album, and already I can't wait for their next release. "Come on baby, let's do it again!" My sentiments exactly.
Track Listing:-
1
The Way You Used to Smile
2
I Love You But.....
3
True Love Weighs a Tonne
4
C'mon Chameleon
5
We've Got Something
6
Ba Ba Ba
7
Love Me Tender
8
Lonely Hearts Still Beat the Same
9
She's Not Leaving
10
Too Young
11
I Bet If We Kissed...
12
I Say "Yeh Yeh"
13
When You Get Home
14
Splitting Hairs
Pennyblackmusic Regular Contributors
---