---
Various

-

(Have Yourself A...) Filthy Little Christmas
published: 19 / 11 / 2005
---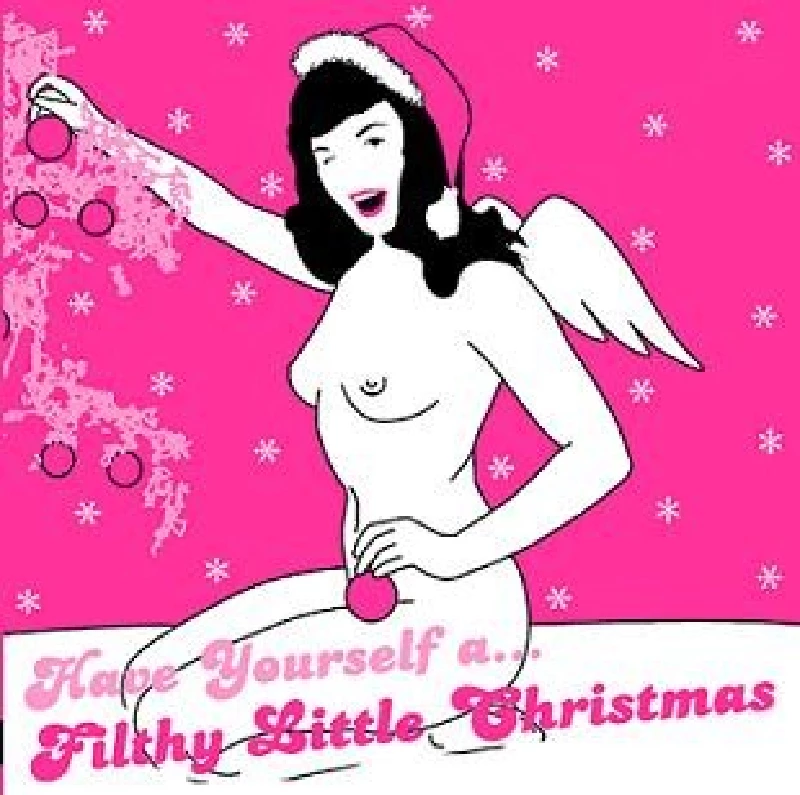 intro
Download only Christmas compilation from up-and-coming punk label Filthy Little Angels
The Christmas compilation is hardly the coolest thing to put out in the eyes of most; numerous compilations have been released over the years, and all feature the same songs by the same people. Occasionally, however, indie labels put out great Christmas compilations, featuring new takes on the Christmas song. Filthy Little Angels is one of those labels and fantastically you can get it for free by downloading it from their site. The title track is by the excellent And What Will Be Left Of Them? And hits all the right Christmas buttons (sleighbells and everything!). Most of the songs on the compilation aren't Christmas-themed, apart from the Swear's indie-fied cover of 'All I Want for Christmas', 'Christmas is Cancelled' by the Vichy Government and 'If You Came On Christmas Day' by Captain Polaroid. The rest of the stuff on here is generally high quality; the Scha La Las 'Up For It' is a nice Ramones-y girl rocker, while 'Romans Vs Trojans' by October All Over Brings to mind Pretty Girls Make Graves. It's quite a good mix, with straight-ahead indie, electropop and punk. It's not all good; the Ape Drape Escape's 'U Need Glue' is so short it's pointless and some of the bands are quite similar, but with 24 free tracks you can't really go wrong.
Track Listing:-
1
The Vichy Government- (One More Widow) One Less White Christmas
2
Pinks- Heartfog
3
Mynx- Do You Like My Beaver?
4
Pink Riot- 2 By 4 Situation
5
The Ape Drape Escape- U Need Glue (Remix)
6
And What Will Be Left Of Them?- Have Yourself A Filthy Little Christmas
7
Walking Bicycles- King Of The Mountain
8
The Headlines- Tension On The Front
9
The Schla La Las- Up For It
10
The Swear- All I Want For Christmas
11
The Sailplanes- I See You Walk
12
Alice And The Enemies- Buddy
13
October All Over- Romans Vs. Trojans
14
Akira- I Think Of You As Miss Universe
15
The Bridge Gang- The Gallery
16
We Will Be Pilots- We Are Not The Doctors
17
The Dykeenies- New Ideas
18
Angels Fight The City- Alice
19
The International Karate Plus- Nail City
20
Captain Polaroid- If You Came On Christmas Day
21
Ant- Those Memories (Demo)
22
Sunset Gun- I Want To Fuck You Up
23
The Vichy Government- Christmas Is Cancelled
24
The Stereo Morphonium- Nostromo
Pennyblackmusic Regular Contributors
---