---
published: 14 / 1 / 2005
---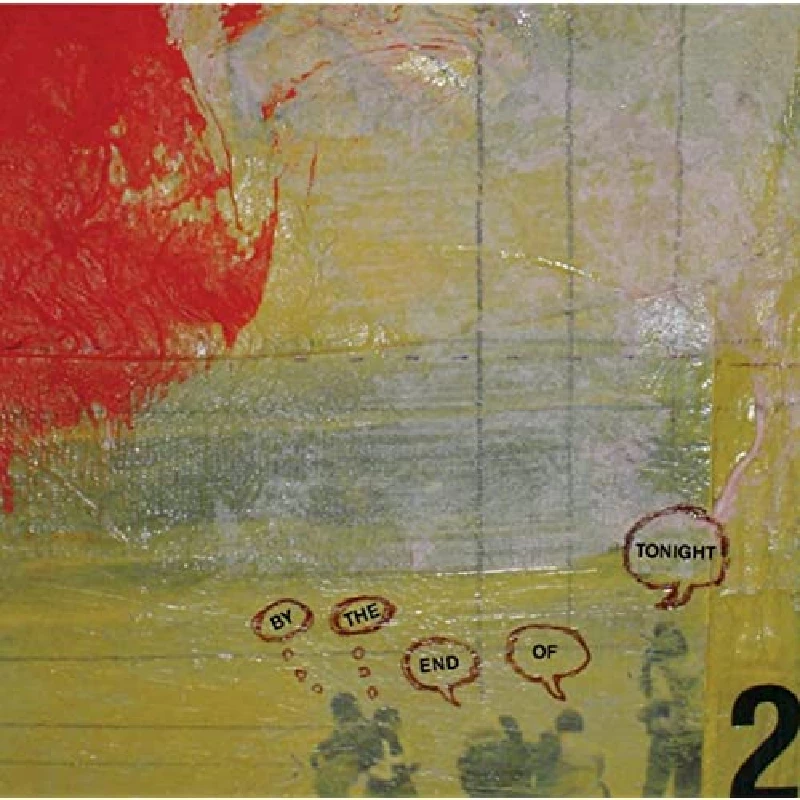 intro
Gloriously impressive "instrumental, schizoid rock" on "debut album" from instrumental Texas four-piece, By the End of Tonight
Following on from their glorious debut 'Fireworks on Ice EP', By the End of Tonight return with what they are calling their first album. What makes this 30 minute, five song CD an album and the 25 minute 59 second, four song 'Fireworks...' an EP is not clear – but the instrumental, schizoid rock remains glorious and intact. While some instrumental post-rock leans heavily towards the anthemic –torn between stadium level riffs and hands in the air dance beats – By the End of Tonight sound more like children with ADD. The catchy little loops remain little as they are switched so quickly you barely have time to realise how catchy they actually are before – BANG – they've gone and been replaced by another set. These boys switch lanes like those totally dusted American criminals you see on collections of police videotapes played on graveyard TV. While the band made it into a recording studio for this release their drummer Jeff Wilson has still not upgraded his child's kit. While on the debut EP the production was lo-fi enough that this didn't really matter, this time the tinny nature of the percussion can become slightly intrusive. Wilson hits the kit with real aplomb and this minor niggle doesn't distract much from the album's quality, but it would be nice if his label could convince him to use some proper equipment next time. Album opener '4's, 5's, and the Piano That Never Made It Home' keeps your heart in your mouth while waiting for the stripped down intro to drop into rowdy noise. 'Tigers' is actually tender in some places, and still wonderfully, eardrum-wrenchingly beautiful in all the others. This isn't so much Explosions in the Sky as it is a pipebomb in your speakers. It seems highly appropriate that the album sleeve should feature a suburban bungalow burning to the ground. 'A Tribute To Tigers' may not be an album as the term is generally applied but there's more to savour in these five tracks than on many albums with three times the number of songs.
Track Listing:-
1
4s. 5's And The Piano That Never Made It Home
2
Stop, Drop, And Roll Does Not Work In Hell
3
Setting Sail In April
4
Tigers
5
7:30 Easter Morning
Label Links:-
http://temporaryresidence.com/
https://www.facebook.com/temporaryresidence
https://twitter.com/tempresltd
https://www.youtube.com/user/temporaryresidence
https://plus.google.com/+temporaryresidence
reviews
---
Fireworks On Ice (2004)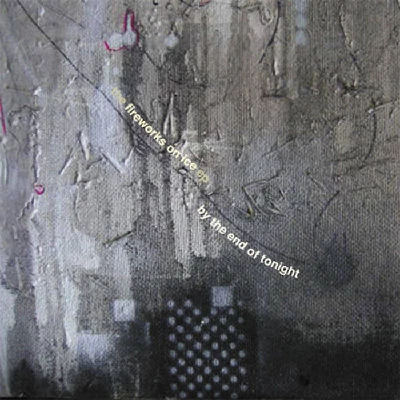 Compellingly eclectic totally instrumental new EP from Texas four-piece, whose four tracks "jump from catchy melodies to post-rock noise in seconds, before veering off again into entirely different direction"
Pennyblackmusic Regular Contributors
---