---
published: 4 / 4 / 2004
---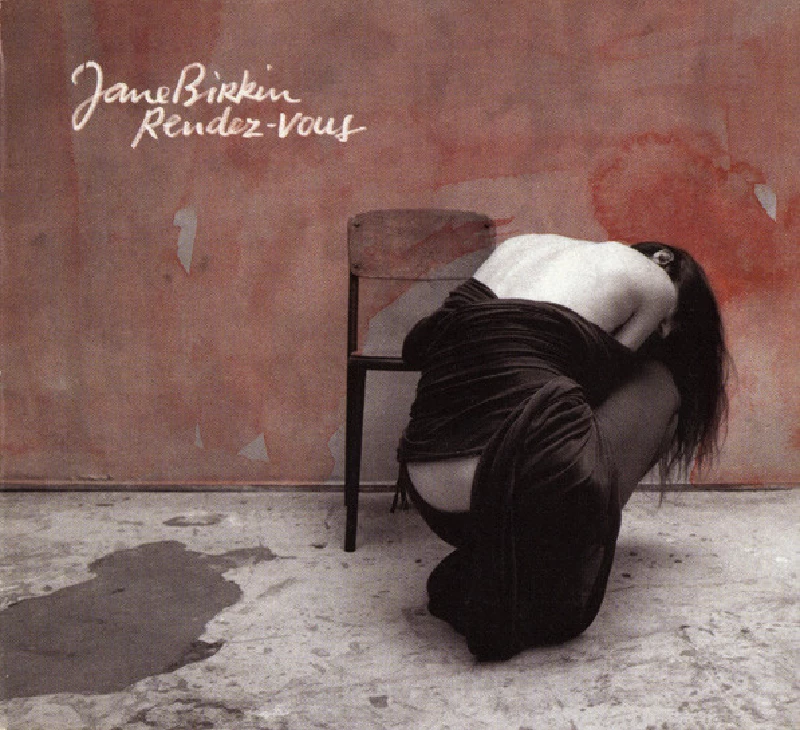 Label: EMI
Format: CD
intro
Eclectic collection of duets from the ever versatile Jane Birkin, who, despite over thirty years of working in the music industry, still gets little recognition outside France
There is a simple answer to the question " Why is Jane Birkin still ignored by the British public?" which was raised by one of the monthly music magazines recently. The main reason is simply because for the most part she sings in French and secondly in England we still associate her with the song she made way back in 1969 with Serge Gainsbourg, 'Je t'aime moi non plus'. Unfortunately the majority of the record buying public in the U.K. still have a problem accepting any music which is not sung in English (unless, of course, it is a novelty song or one like 'Je t'aime' which has a certain notoriety). It's our loss, as Jane is now turning out the best music of a long career. It's a career which has included around 50 films (including her early role in 'Blow Up' from 1966 which established Jane as the quintessential 60's Chelsea girl and also as every schoolboy's fantasy) and a dozen or so albums. Some of these albums were given a digi-pak work over and reissued by Mercury in France in recent years. Jane married John Barry, composer of the James Bond theme, in the mid 60's before meeting Serge Gainsbourg when they starred in the movie 'Slogan' later on in the decade. Since then Gainsbourg's songs have been the backbone of Jane's albums. The problem was, in the U.K. at least, Jane could never shake off that sexy Lolita image which had been with her since the 60's and her vocal delivery ( Jane has a fragile singing voice and at times it could sound like a teenage girl whose voice was breaking up) probably didn't help. Even 1997's 'The Best Of Jane Birkin' which included a duet with the then hot Brett Anderson and praise coming from a new generation of artists didn't lift Jane's profile in the U.K. Now Jane is in her 50's she has finally shaken off her old image once and for all and the release in 2002 of 'Arabesque' in which Jane again took Gainsbourg's songs but this time dressed them in an oriental style was a major turning point in the musical side of her career and she began picking up some serious interest outside of France where the album went gold with sales of over 100,000 in that country alone. Jane's tour of that album received very favourable reviews from around the world and it would seem that with the swift follow up of 'Rendez-vous' Jane will finally get the recognition she so rightly deserves. As the title would suggest the album is made up of duets. Sadly the majority of Jane's co-vocalists will not mean too much to those unfamiliar with the French music scene. This could be a stumbling block but one listen to the opening track, 'Je M'appelle Jane' a duet with upcoming French artist Mickey (3D) sounding like a young Gainsbourg and Jane's response in her usual breathy innocent vocal style now shorn of the fragility of her earlier work will dispel all fears. There's an almost Romany feel to the song, this is melodic, world music at its best and the listener gets the feeling that Jane has visited all points of the world and brought back a sample of each to make this album so diverse. But for the strength in Jane's vocals on the second track, this time with Alain Chamfort sharing vocal duties, the song could easily have been pulled from one of her outstanding albums from the late 60's/ early 70's. A gorgeous melody, the only thing that distinguishes the song from those she cut earlier in her career is the very contemporary musical backing, again with it's feet planted firmly in what is now called world music. There are two versions of the song 'Canary Canary' on this album, which was composed by Yosui Inoue, a singer/songwriter from Japan who also duets, the track is sung in English for the most part and the second take of the song, the 'version Tokyo' is outstanding. Stripped of the unusual percussion sounds which are a feature of the first version of the song, and also of almost every song on this album, the acoustic guitar picking out the melody takes the song to a completely different level and is another sign of the talent Jane has of interpreting other people's songs. Another example of this is the bossa nova sounds of 'O Leaozinho', a duet with Brazilian legend Caetano Veloso. Strange instruments as well as percussion are to the fore on the duet with France's Miossec on the song 'Pour Un Flirt Avec Toi'.Again the ghost of Gainsbourg can be heard in Miossec's vocals. There are also duets with Francoise Hardy and Etienne Daho but of more interest to the U.K. record buyers will be the songs where our own Brian Ferry, Beth Gibbons and Brian Molko contribute. Ferry's duet on 'In Every Dream Home A Heartache' from arguably Roxy Music's finest album, 'For Your Pleasure', is simply stunning. Not the easiest Roxy song to cover, Ferry's original was creepy enough to begin with, and the lyrics dealing with a blow-up doll might seem even more perverse being sung by a female but the eerie musical backing and Jane's strongest vocal on the album turn the song into the highlight of this collection. Running a close second would be the version of 'Strange Melody' with composer Beth Gibbons (Portishead) lending some very spooky backing vocals while Jane speaks rather than sings the lyrics. It's very atmospheric and very effective. This is without a doubt Jane's strongest album for a good while, even better than 'Arabesque' , which takes some beating. Let's hope Jane finally gets the recognition she deserves this time outside of France.
Track Listing:-
1
Jane Birkin En Duo Avec Mickey 3D- Je M'appelle Jane
2
Jane Birkin En Duo Avec Alain Chamfort- T'as Pas Le Droit D'avoir Moins Mal Que Moi
3
Jane Birkin En Duo Avec Bryan Ferry- In Every Dream Home A Heartache
4
Jane Birkin En Duo Avec Alain Souchon- Palais Royal
5
Jane Birkin En Duo Avec Etienne Daho- La Grippe
6
Jane Birkin- Strange Melody
7
Jane Birkin En Duo Avec Caetano Veloso- O Leaozinho
8
Jane Birkin En Duo Avec Miossec- Pour Un Flirt Avec Toi
9
Jane Birkin En Duo Avec Feist -The Simple Story
10
Jane Birkin En Duo Avec Manu Chao- Te Souviens-tu ?
11
Jane Birkin En Duo Avec Brian Molko- Smile
12
Jane Birkin En Duo Avec Françoise Hardy- Surannée
13
Jane Birkin En Duo Avec Yosui Inoue- Canary Canary
14
Jane Birkin En Duo Avec Paolo Conte- Chiamami Adesso
Label Links:-
https://www.facebook.com/VirginEmiRecords/
https://twitter.com/VirginEMI
http://www.virginemirecords.com/
Pennyblackmusic Regular Contributors
---