---
published: 3 / 3 / 2004
---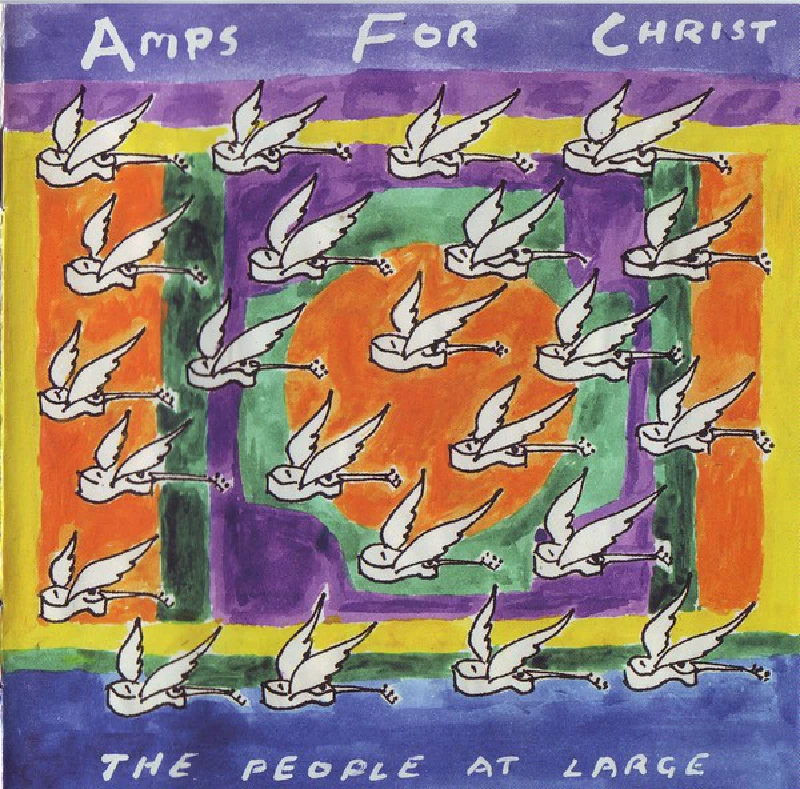 intro
Anti-war, anti-multinational business guitar rock on latest offering from the decidely unorthodox Amps for Christ
Amps for Christ are anti-war, anti-multinational business and pro-alternative energy; while none of that is particularly unusual, it must be said the group is mighty weird (one band member is credited "pounding of the flaming fire cube"... I think that means the drums ... er, maybe ...). Leader and guitarist Henry Barnes likes homemade guitars of unusual design, and the pictures of the said instruments will make you ask "what the heck kind of sound do these people make anyway?"  '"The People At Large' answers that question in 23 tracks. As one would imagine, it covers a fair amount of territory, but manages to set out its parameters in its first three songs: It starts with the Eastern flavoured 'Tsaress', redolent of groups like the Incredible String Band, then switches gears to the fuzzed out Black-Sabbath-goes-hardcore of 'Use Use Use', then switches gears again to the jaunty, jazzy folk of instrumental 'Old Palm Tree.'  Mix to preference. Over the course of the album we also get trad-folk tune 'Prince Charlie Stuart', two versions of 'Auld Lang Syne' (one through a tube amp, one a transistor), some video-game noise, a track entitled 'Banjo Hymn', another one called 'Claremont Raga'. If cracked, anti-establishment electronic folk is your bag, then look no further.
Track Listing:-
1
Tsaress
2
Use Use Use
3
Old Palm Tree
4
Prince Charlie Stuart
5
Freddie The Mockingbird
6
Banjo Hymn
7
AFC Tower Song
8
Tarsit
9
Bug
10
Midianite Prelude
11
Old Lang Syne/Tube
12
Branches
13
Evening
14
Gold On Mars
15
Claremont Raga
16
Been To The Rock?
17
Enids Rant
18
The Morlough Shore
19
Flower And Leaves
20
Memmorial Immemorial (Revisited)
21
Tethered Ball
22
Old Lang Syne/Transistor
23
Firecube
Pennyblackmusic Regular Contributors
---