---
Strokes
-

Room On Fire
published: 27 / 10 / 2003
---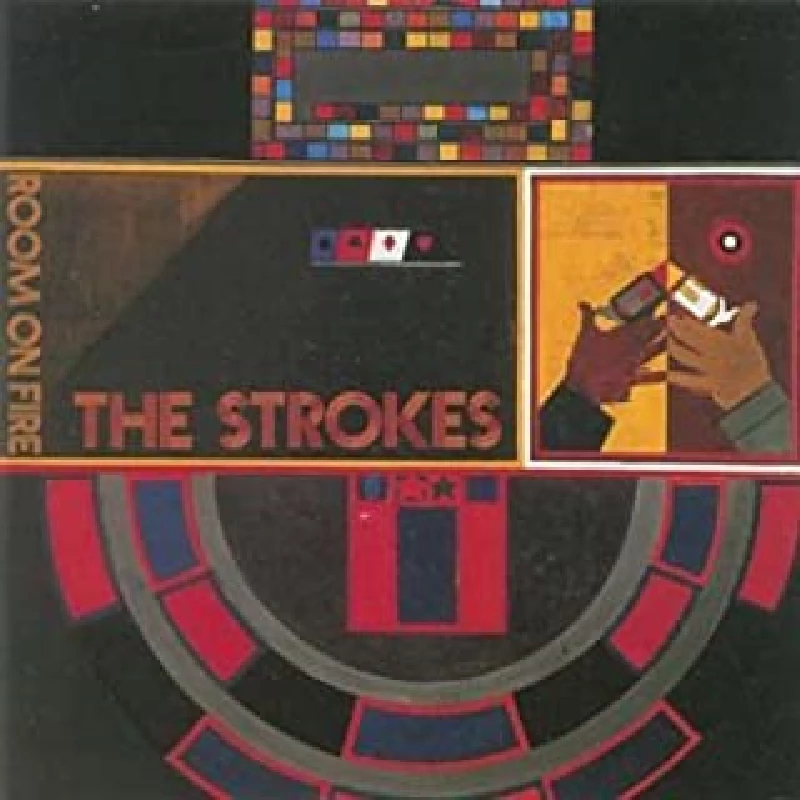 intro
"Catchy" second album from the much-loved the Strokes, which, while betraying no new influences, proves to be slightly more diverse than their first album
Hearing the Strokes for the first time has got to be one of my favourite musical experiences. Alhough they are probably responsible for the subsequent rise of garage rock, I just can't blame them because their first record was just so damn catchy.   It's been far too long, but finally we have the follow up record. This time it has a rather snappy sleeve that sums up the Strokes' sense of cool in a way that the terrible cover for the debut just couldn't. After playing the album once some of the tunes had already got to me, but the main thing I realised was that the band had become far less detached from their music.The band's performances are much more passionate, and Julian Casablancas' vocals much more energetic. It's a little more diverse than the last album as well, though it is still above all else a good time rock 'n' roll record. I'm fine with that.   In terms of musical influences, it's pretty much the same as last time round! It's still clear that the band love Blondie, Cheap Trick, Bowie and the Beatles. I still can't hear the supposed similarities to the Velvet Underground, and the day a full-on pop band that openly aspires to be in the same zone of Justin Timberlake and Beyonce has anything in common with the founding fathers of art-rock is the day I stop buying records.   I was going to pick out the key tracks, but they are all brilliant. Perhaps 'You Talk Way To Much' is a little weak – this album's 'Alone Together'– but apart from that, it is all classic Strokes material. Even tracks that sounded weak when they played them at Reading in 2002 now burst from the speakers. 'Meet Me In The Bathroom'has obviously had a lot of work put into it, because it's now amazing, when it sounded pathetic a year ago!   You'll probably buy this album, if only out of curiosity, but you don't need to worry. It won't let you down. I would say, however, that it isn't the Strokes' '(What's The Story) Morning Glory'. I don't think there is a big hit on it, certainly nothing of the magnitude of 'Wonderwall' or 'Champagne Supernova'. But it is a really cool album, catchy and groovy, and in a really, really boring year for mainstream music, it should cheer everyone up a little.
Track Listing:-
1
What Ever Happened?
2
Reptilia
3
Automatic Stop
4
12:51
5
You Talk Way Too Much
6
Between Love & Hate
7
Meet Me In The Bathroom
8
Under Control
9
The Way It Is
10
The End Has No End
11
I Can't Win
Label Links:-
https://twitter.com/RoughTradeRecs
http://roughtraderecords.com/
https://www.facebook.com/roughtraderecords
features
---
The Strokes' 'Is This It?' (2010)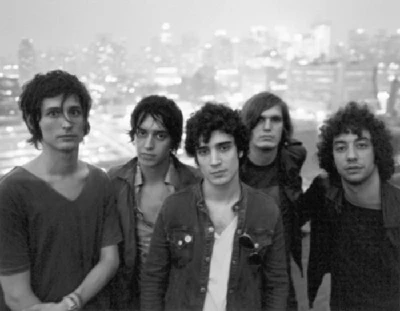 The Strokes' 2001 debut album 'Is This It?' appeared on many of the recent Albums of the Decade polls. Jeff Thiessen looks again at it and debates against it
related articles
---
Albert Hammond Jr: Interview (2015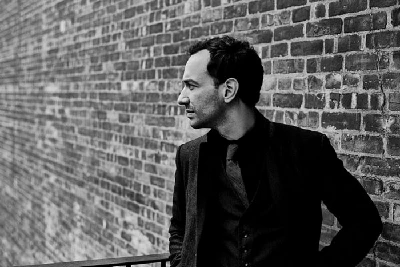 Strokes guitarist Albert Hammond Jr. speaks to Lisa Torem about his just-released third solo album 'Momentary Masters', fronting his new band, and international touring.
Pennyblackmusic Regular Contributors
---