---
High Strung
-

These Are The Good Times
published: 2 / 9 / 2003
---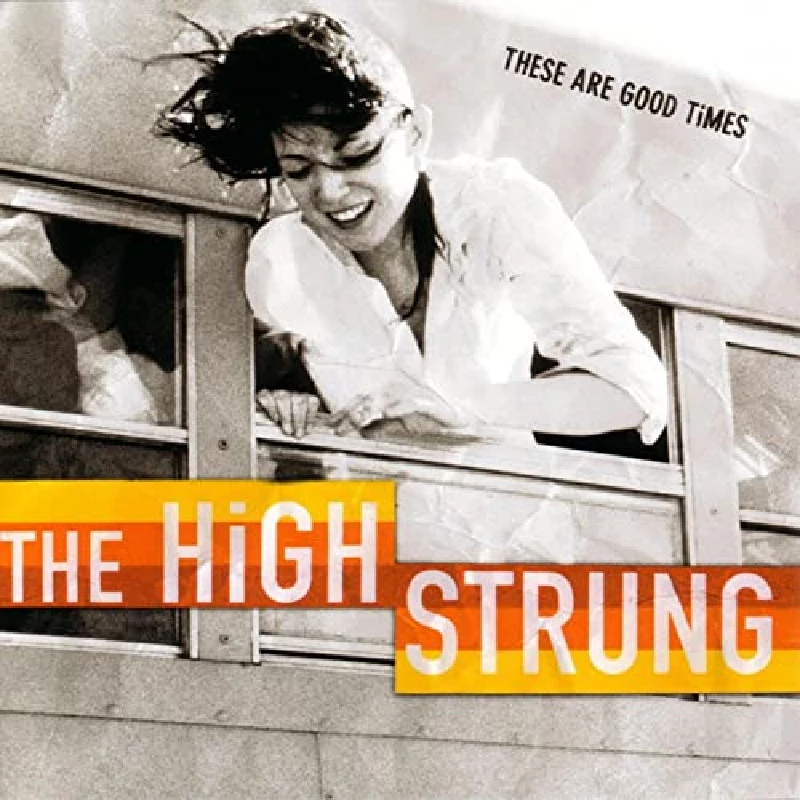 intro
Solid "hardhitting guitar crunch and energetic vocals" on debut album from "quartet of cheeky chappies from Detroit"
A quartet of cheeky chappies from Detroit, The High Strung now reside in New York. They wisely headed back to the Motor City and engineering genius Jim Diamond's Ghetto Recorders to lay down the 13 tracks on 'These Are Good Times', and the result is hardhitting guitar crunch and energetic vocals on their zippy debut.  The lyrics are usually funny-cheeky — "Come on Loretta, let me put my free hand up your sweater" and "The neighbours say your folks are high again" are but two examples. Combined with the sometimes cartoonish singing, jumping mod-pop music, and the occasional "Whoo!", they lead one to the invariable conclusion that the High Strung have listened to, enjoyed and studied Supergrass' 'I Should Coco' with close attention (I believe I heard the occasional Beatles cop as well). They could certainly fit well on any bill containing the Figgs, Sloan, the Sights, or Moods for Moderns. These times are indeed good; the only possible quibble is that they might want to cut back on the sugary breakfast cereal ....
Track Listing:-
1
Wretched Boy
2
Show a Sign of Life
3
Ain't That Something
4
The World's Smallest Violin
5
Throwaway
6
It's On
7
Stares Everywhere
8
The Songbird
9
I Got Frustration
10
Cocksure
11
Real Nice Boy
12
Rah Rah Rah!
13
If the Night...
Pennyblackmusic Regular Contributors
---