---
published: 30 / 5 / 2003
---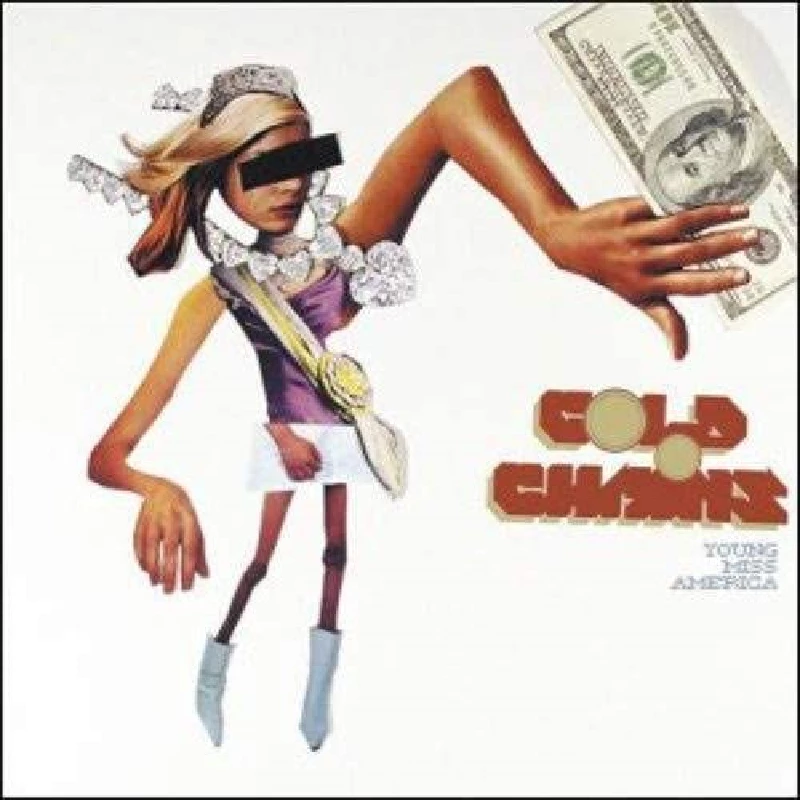 intro
Astonishingly "innovative hip-hop debut from Pennyslvanian rapper, Goldchains, which also takes in elements of 80's electronica, new wave, early house and funk
Goldchains, who answers to the name Topher LaFata, was born in Reading. Not that Reading, unfortunately. No-one who calls themselves Topher could have endured early life in the Berkshire cattle-town and lived to tell the tale. And no-one from Berkshire could have produced an album of twitchy hip-hop such as this, coming to us from San Francisco, via Reading, Pennsylvania. Taking in 80s-electronica, new wave and early house, as well as more obvious influences such as funk and hip-hop, GC's debut is an astonishing listen. One of the few truly innovative hip-hop releases of recent years, it takes some time to get used to exactly what is going on. There is the rap vocal, all present and correct. But underneath it, instead of a funk-sampling beat-bed, is something else. Something disconcerting. On opener 'Code Red' it's a marching house beat, on 'Several Times Defined'it's a two step-pop-disco hybrid from somewhere in the gap between the decades, and the bed on 'What Are We Looking For' is oddly reminiscent of both Bad Manners and Joy Division. Weird. The obvious comparison to draw is with Afrika Bambaataa, who blew away the close-to-stagnating rap scene in the early 80s by melding his vocals with Kraftwerk and other non-standard beats. Once again, it takes a hip-hop outsider to make the establishment sit up and listen. This time around, instead of a large scary black man it's a small white geek-skater, whose squelches and glitches are what everyone wants a piece of. It's not all about the production – Goldchains raps like a pro, too. His voice is oddly reminiscent of former Pharcyde member Fatlip, but there is no gimmick here. Even though the raps are more flippant than the average current hip-hop track the silly rhymes mask a deeper lyrical talent, which shows through in places. "You're all about the green, I'm all about the red. My record spins – revolution," is what comes out from 'Revolution.' Unlike Har-Mar, or Gonzales, or even the Beastie Boys (either fun pre-Tibet nasty kids or po-faced vegetarian Buddhist old men), these lyrics mean something. He calls them as he sees them – as on 'Much Currency Flows': "Welcome to the first rule of Western civilisation. Make money, make money, make. Make money, make money, make." Then again, it's all in moderation – on 'Code Red"' he asks: "Which one do you like? Do you like it from the top? Do you like it from the side? Do you like it from behind? Or, do you like it underground?" Sense of humour? political and social conscience? This one has it all. LaFata himself says: "It's a social commentary of sorts – a musical critique of various aspects of Western society. But it has a high booty factor as well." That about sums it up. wild enough to get people dancing, but deep enough to sustain the listener, this one is going to run and run. This won't be the last you hear of Goldchains.
Track Listing:-
1
Code Red
2
Several Times Defined
3
The Game
4
What Are We Looking For?
5
Much Currency Flows
6
Nada
7
Revolution
8
Young Miss America
9
Break Or Be Broken
10
Citizens Nowhere
11
Let's Get It On
Label Links:-
https://twitter.com/piasrecordings
https://www.facebook.com/playitweb
http://www.playitagainsam.net/
https://www.youtube.com/user/playitweb
Pennyblackmusic Regular Contributors
---