---
Aislers Set
-

How I Learned To Write Backwards
published: 10 / 3 / 2003
---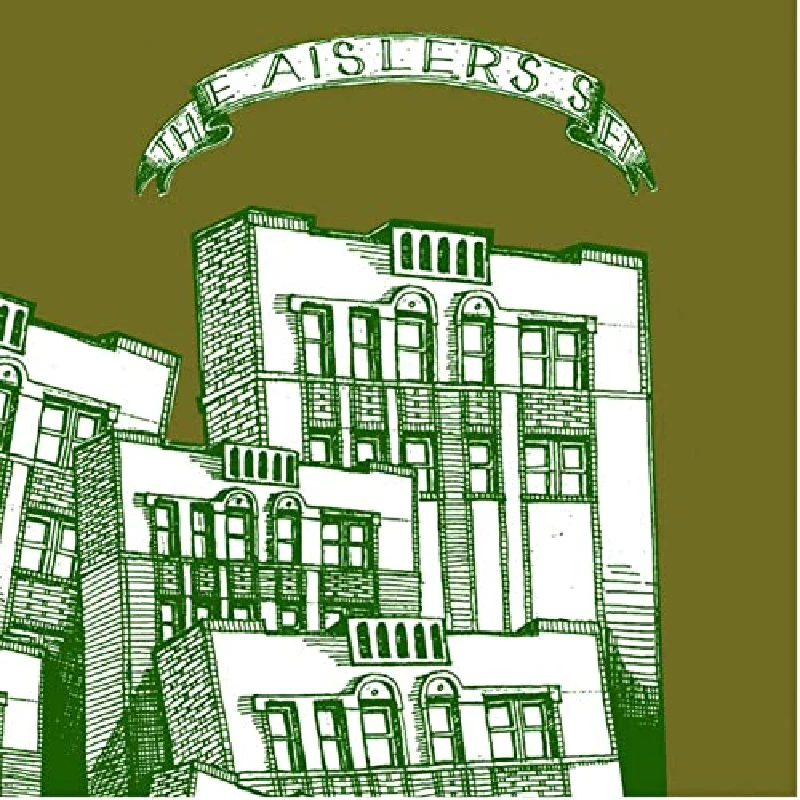 intro
Substantial new album from San Francisco's the Aislers Set, "one of the only bands who consistently and successfully deliver the goods when it comes to melody over image and attitude"
My God it's unfashionable to be in a pop band these days! At least on the side of the Atlantic where I'm sitting. New York has blown up with Gang of Four chords & dance beats and the rest of the country is garage-rockin' out. I guess it makes sense that people want to party and dance like there's no tomorrow since, maybe....um, well just  take a look at the White House and you can probably finish the sentence. Lately, The Aislers Set seem to be one of the only bands who consistently and successfully deliver the goods when it comes to melody over image and attitude and they're back again with another substantial LP.  2000's 'The Last Match' was their perfect pop record with the whole band taking a bigger step to the fore - giving the Set much more of a group persona as opposed to '98's equally impressive, but more singularly visioned, debut 'Terrible Things Happen' . 'How I Learned To Write Backwards' definitely takes a step back from that "group sound, and falls squarely between the first two records. It's a bit more reserved than the last and , alongside the 60s girl group and Phil Spector-isms we've come to expect, sits a dash of the experimental Rough Trade sound from the late 70's/early 80's. Thankfully there's just enough angularity to make the songs interesting and not just quirky for the hell of it. (if I had a pint for every band I've seen recently who hid their lack of originality behind off-time-no -wave quirks, I'd have Shaun Ryder & Shane McGowan telling me to take it easy!). 'H.I.L.T.W.B.' (catchy, eh?) isn't by any means as airy & immediate as 'The Last Match' and focuses more on production and sound than on pure pop energy ("weird" & "a grower" are two terms I've heard used to describe the first spins).  Side one starts off with four absolutely exquisite examples of  Aislers Set-ness and are, to these ears, the most familiar sounding of all the songs on the record. 'Catherine Says' is a perfect opener with great reverbed out singing (Amy & Alicia's dual vocals sound better with each record) and catchiness in spades, especially on the end chant of  "That's not what Catherine says". 'Emotional Levy' starts off with just vocals, bass and Amy Linton singing her increasingly intriguing and unique lyrics, slowly adding hand claps, then drums - but never any guitar - which gives the the vocal melody a cool nakedness. It ends with everyone singing over just sparse accompaniment and is one of the best tracks on here. I recently saw them play and they ended with this song which, though I would've never guessed it, made for a stunning ender and showed that they were more than capable of reproducing the fragility live. 'Langour In The Balcony' comes next and I imagine this is the kind of song Amy could write in her sleep (a fact that makes me want to hang out in her dreams sometime) with it's  trademark Marychain-backs-Shop Assistants sound. It is insanely catchy and the kind of song the crowd goes crazy for the second it starts up. 'Mission Bells' is a trumpet infused, Velvets-go-to-Spain pop masterpiece that's on parallel with Belle & Sebastian's best interpretations of 'Alone Again Or' - and the rightful single. The Set give you a breather with 'Sara's Song' - a sad, pretty piano-led ballad with sleigh bells used to great effect. Side one ends with last years single 'Action Attraction Reaction' abruptly wrapping up what has to be one of the most flawless sides of the year. The shorter side 2 doesn't flow together quite as well. After the excellent opener 'Through The Swells', they throw in the absolutely unecessary & intrusive 'The Train #1' & 'The Train #2' which, while not necessarily bad, don't offer much to the listener - 'Part 1' being little more than a fun jazzy jam that sounds fun to play and 'Part 2' a tossed off arty take on punk that for some reason really grates on me. A prety minor complaint but it does knock things down a notch. The perfectly named 'Unfinished Paintings', sounds, much like 'Mary's Song' from 'Terrible Things Happen', highly personal andalmost improvised as Amy strums slow, sparse chords andsings spare melodies that suddenly become obvious after the10th listen. These types of Aislers songs are the most alligned lyrically and musically and have a cathartic necessity to them (they sound as if they HAD to be written) that gives a greater emotional weight to the record. ("this mess is only my mess now you've someone else to rest your head on"). As the song fades off, you expect the record to be over as so many are after their most reflective moment, but instead we get 'Melody Not Malaise' - a title that suggests the heartbreak is over and they're feeling hopeful. Every time this song threatens to become too upbeat, an ominous trumpet part knocks it back in to reality - musically suggesting the conflicting sensations of hopefulness and caution so common after heartbreak. So it's three for three then for The Aislers Set. More intelligent pop with heart - that keeps you snapping, guessing, AND dancing.
Track Listing:-
1
Catherine Says
2
Emotional Levy
3
Languor In The Balcony
4
Mission Bells
5
Sarah's Song
6
Attraction Action Reaction
7
Through The Swells
8
The Train 1
9
The Train 2
10
Unfinished Paintings
11
Melody Not Malaise
Label Links:-
http://suicidesqueezerecords.tumblr.com/
https://twitter.com/suicidesqueeze
https://vimeo.com/user4950605
https://www.facebook.com/suicidesqueezerecords/
http://suicidesqueeze.bandcamp.com/
features
---
Profile (2002)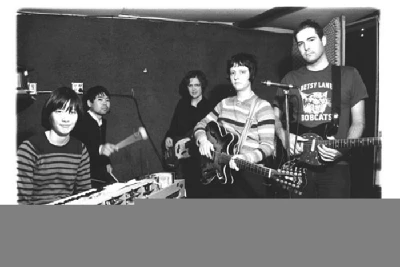 I lucked out as a kid. Even though I was cursed with strict, worrisome parents who always made sure my curfew was earlier and my allowance more meager than all my friends, I lived by a Tower records.
Pennyblackmusic Regular Contributors
---