---
Shutdown
-

Shutdown 1990 - 1995
published: 14 / 11 / 2002
---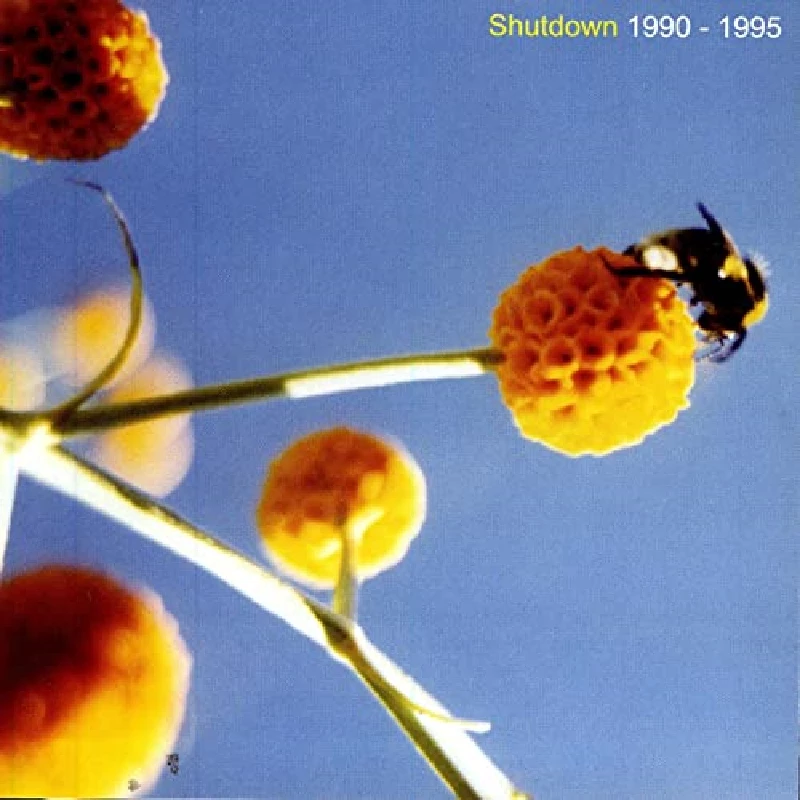 intro
Compilation of long disbanded, but now seen to be massively influential British post hardcore punbk band, Shutdown
Shutdown were one of those great lost bands, working hard to get their message across through touring, more touring , and occasional recording, but never really expanding their fanbase past a die-hard group until they split up. Now, however, they are thought of as highly influential, and more and more people are looking for their material. In order to compensate for this, the Boss Tuneage label have compiled together all of their recordings except for two albums they recorded for Golf records, on to one album. Like Minor Threat, an obvious influence, Shutdown played fast, politically-minded punk songs ( 'British Way of Life', 'Something I'm not ' and 'Out of Place'). They also played a lot of songs that dealt with relationships, a kind of proto-emo very similar in style to the legendary teen hardcore band, Squirrel Bait ('Manipulation' and 'Imprint' amongst others),. Occasionally also , they sounded a little like Black Flag in their use of riffs. Comparisons aside, Shutdown wrote pretty original hardcore songs whilst still sounding very, very punky. Take the first 6 tracks, for example. These are demos from 1990, and span from the punk-rock Smiths sound of 'Self', through to the more riff based 'Your Side', to the Emo-ish 'Manipulation', to the hardcore thrash of 'Something I'm not', 'Disconnected', and 'Out of Place'. These are the kind of tracks that are typical of this compilation. There is also a cover of the Beat's 'Mirror in the Bathroom'. The only problem is the same one as that of their heroes' Minor Threat's retrospective 'Complete Discography' '. With twenty-three tracks and well over an hour of music, it is difficult to listen to it all at once. It' is well worth sticking with though for later tracks,as the band at that point had honed their sense of melody, and the songs were, as a result, far better . As an added bonus, a very strange interview with the band on a local radio show is included after the last track, in which Shutdown seem like "Nice quiet Lads". How lovely.
Track Listing:-
1
Self
2
Your Side
3
Manipulation
4
Something I'm Not
5
Disconnected
6
Out Of Place
7
Let Her Go
8
Broken
9
Imprint
10
So Many Years
11
King Of Fools
12
Just Be There
13
British Way Of Life
14
Paralysed
15
Monday Mornings
16
Day To Day
17
Rebound
18
Out Of Place
19
Just Another Drink
20
Mirror In The Bathroom
21
The No. 1 Seed
22
Will Anything Happen?
23
In God's Keeping (Live At The Guildhall, Gloucester)
Pennyblackmusic Regular Contributors
---