---
Wake Ups
-

Wanna Meet The Wake Ups
published: 17 / 9 / 2002
---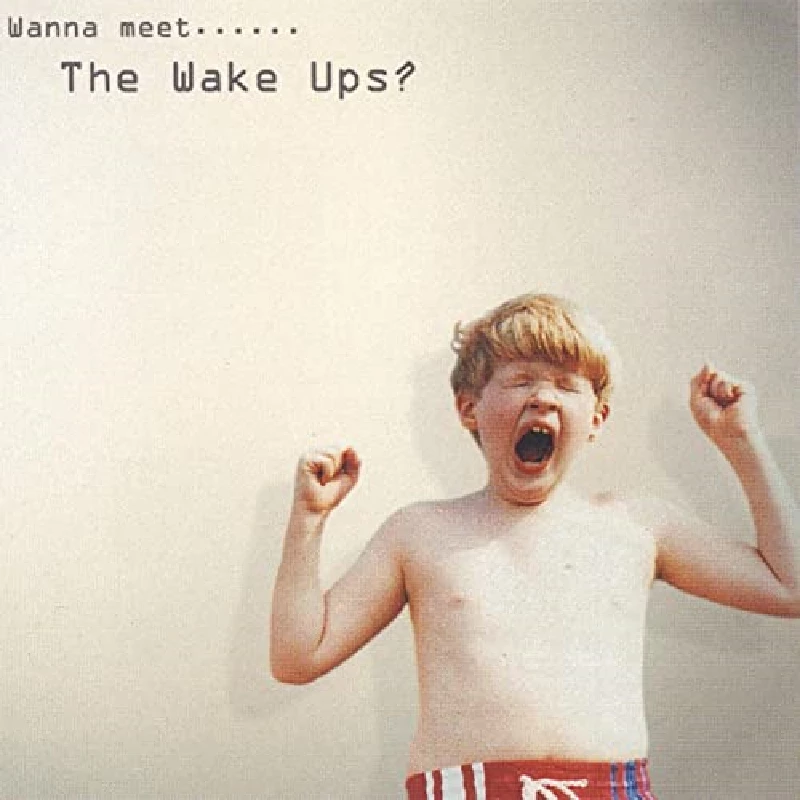 intro
Energetic and enthusiastic debut album from new Australian group, which is reminiscent of the Jam, the Teenage Fanclub and Matthew Sweet
What a strange effect this album has had on me. It made me feel old and young at the same time. Old because it's so full of the youthful energy that used to embrace the Jam's output (As I've mentioned the Jam check out Mr. Weller's recent album, it's his strongest solo album so far) , whose recordings are now an unbelievable 25 years old . It made me feel young as well because the energy generated by this Sydney based band is so infectious it made me feel like a teenager again. It's no surprise to learn that Michael Carpenter co-produced the album with the band. It's full of the melodic guitar based songs that have become Carpenter's trademark. But although Carpenter's influence is on show the album has enough of the Wake Ups own identity to make it their own. Before this issue by Laughing Outlaw Records the album was issued by a small Spanish record label who obviously know a good thing when they hear it. At that time this four piece band were known as the Scruffs but decided on a name change to avoid any confusion with the Memphis band of the same name from the 70s. Just as well, really, as their album has also just been reissued by Rev-Ola with the same title. So, why should we part with our hard earned for this album? Well, if you are looking for anything other than some classy power pop of the kind made by the likes of Velvet Crush then you shouldn't. But, if at any time you've had a yearning for a Teenage Fanclub album with a little more edge and energy, or enjoyed Matthew Sweet's more energetic moments, then this is for you. Come to that, if you are a fan of Sweet's more delicate moments then songs like 'It's Not Me' will satisfy the craving with Ryan Ellsmore, who handles the majority of vocals, excelling here. Sounding emotional and vulnerable, ("Television on for hours, artificial company, and everything is forever twilight, and I've got nowhere else to be"), it's a measure of the man's vocal talents that he can also take on a song as different as the soulful Stax inspired opener, 'Let You Down', with such ease. While the album starts with a stomping Stax sound, it ends with the punk thrash of 'You Make Me Nervous' taking in all manner of variations on the way. The strange thing is that whatever waters they dip their collective toes into the songs still have a defined 'Wake Ups' sound. It must be the energy they inject into each song. This band don't steal sounds wholesale. There are passing nods to Big Star in the harmonies and guitar playing in 'Can't Believe My Luck', just one of the hook-laden gems here. Thoughts of the Byrds come to mind with the opening jangle of 'Keep It To Yourself', but they are soon washed away when Ellsmore's vocals come in, sounding youthful and passionate in a way McGuinn's never could. So for lovers of melodic songs played with loud guitars which glance back at the past without ever aping it, this album is worth checking out. Just make sure you're ready to shell out your hard earned for it as one listen is all it will take. For anyone who heard the beauty and energy in the track 'Seventeen' from The Hybirds 'Take You Down' e.p. from 1997 and realised that this is what it is all about: here is a whole album that conveys the same feeling. You're going to have to join the queue to meet The Wake Ups, it's growing longer by the hour.
Track Listing:-
1
Let You Down
2
Can't Believe My Luck
3
What's the Big Idea?
4
Second Time Around
5
Trash
6
Nobody Slows
7
It's Not Me
8
Keep It to Yourself
9
N Scale
10
My Friends Are So Boring
11
Little Bird
12
You Make Me Nervous
Label Links:-
http://www.laughingoutlaw.com.au/
https://www.facebook.com/laughingoutlawrecordsandmanagement
https://laughingoutlaw.bandcamp.com/
Pennyblackmusic Regular Contributors
---