---
Various

-

Charabang Trip To The Lights
published: 24 / 7 / 2002
---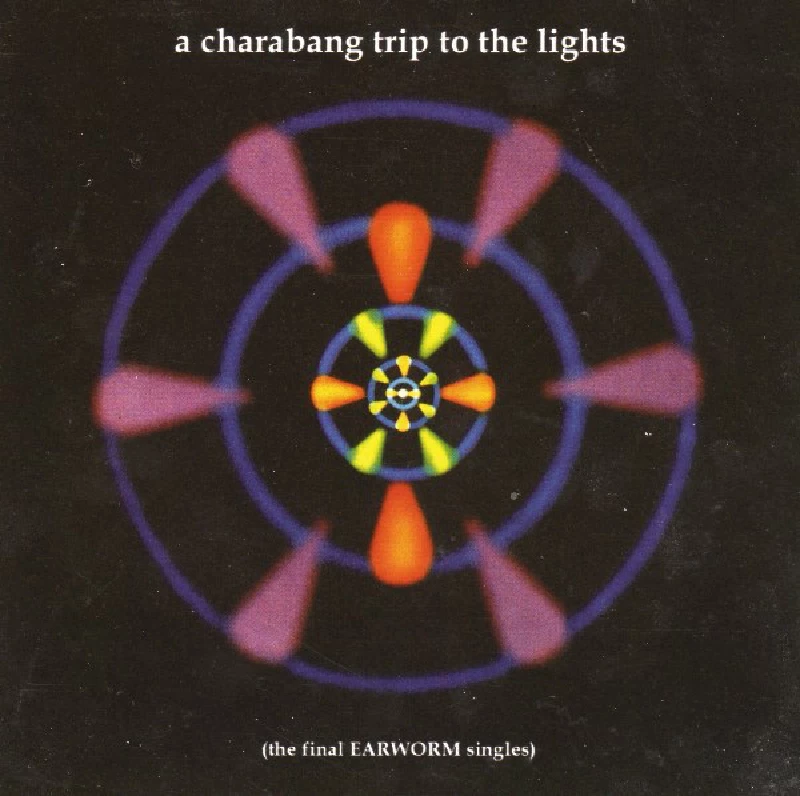 Label: Earworm
Format: CD
intro
"Still relevant and exciting" six-band CD compilation and penultimate release of the always excellent Earworm Records
Having previously released singles by such great bands as Yo La Tengo and Apples in Stereo, this six-band CD is the penultimate release on Earworm Records. It's a collection of EPs that were going to be released individually until the label boss decided it was time to call it a day. It's a damn shame when an indie label closes; especially when it's because they feel issuing vinyl is frowned upon by major distributors. You have to admire the no sell-out attitude of a label that would rather kill itself off than give in to peer pressure, but it's a shame there is one less decent indie label in the world. The sleevenotes tell you to see this CD as a bunch of 45's; the idea being to imagine you are playing one EP after another, rather than sticking on a compilation. First up are the Norwegian band Salvatore, an instrumental Krautrock band who as authentic as any of yer obscure and ultra-credible German stuff from the seventies. If more people made dance music this good, the Chemical Brothers and their ilk would be down the dole office. Next are The Cranebuilders. Apparently Doves have been spotted wearing their T-shirts whilst on tour in the US. Stunningly average guitar bands obviously attract other stunningly average guitar bands, because this lot have the good intentions of trying to sound like the Delgados but end up having the worst aspects of C86. They aren't altogether terrible, just bland and utterly devoid of an ounce of kick-ass spirit. House of Mexico are fully paid-up members of the BRMC course in how to be a rock star. Rule One: take the blueprint of 'Psychocandy' and revamp it, albeit not that drastically. Rule Two: Kids too young to remember the Jesus and Mary Chain will get excited by how cool you sound and not realise how blatant your influences are. Opener 'Down It Brings Me' is more authentic than even their mentors could manage; it has the patented muddy vocal effects and muted feedback of the Reid Brothers, but luckily incorporates their pop hooks and ear for melody. If you are going to plagiarise another band, and most musicians do, it may as well be a good one. Their second track 'Break' is a pointless one-minute long piece of electronic noise, then 'S'alright' ventures into more acoustic territory and has some lovely harmonies, yet still can't escape the ghost of 'Darklands'. The closing track 'Unsinkable Boxer' is janglier and altogether less dark. This is a band that has the potential to be great, but has to become more original, as they skirt dangerously close to parody on occasions. Shimmer Kids Underpop Association are the only Americans on this collection, and with a name like that you know you are in West Coast harmonies territory. Like all the best bands they owe an obvious debt to the Beach Boys. Acoustic guitars and a relentlessly cheerful tempo give 'Country Comforts' a lovely summery vibe, and 'Miss Classified' has Air Of Wild Honey, which is always a good thing. 'Sundowner' is the Beta Band before they went crap mixed with a more blatant Wilson-esque arrangement. Next up are Glasgow's The Interferons. Managing to recall the dizzy heights of the Pastels, the female singers' voices are way too sinister for such deliberately naïve lyrics. They are a band that sounds as if they would seduce you with their sugary charms, take you back to their flat, savagely murder you and sell your body parts to a kebab shop. Music like this was underwhelming enough the first time round and certainly doesn't need a revival, yet 'He is the Jitterbug', the last track on this EP, is a decent instrumental, reminiscent of the Pixies' heavier moments. Why they choose to conform to the worst of the twee blueprint instead of rocking out more is a mystery though ? The last band is Landshipping. They are also rather blatant fans of our old friends the Jesus and Mary Chain,but the John Peel endorsed track 'Keep On' is a blinder. Yet you imagine only the youngest music fans could listen with virgin ears and not have the ghosts of Jim and William creeping out of their stereo. Overall this compilation proves the independent label is still relevant and exciting. None of these bands are the type to get snapped up by a major labels overpaid and underskilled A&R departments, and it's likely they would never have received any attention had it not been for Earworm. You should buy this album because things can only get worse for guitar bands whose names aren't prefixed with an oh-so-fashionable 'The'. Or because there is a Mordor-like shadow spreading over Indieton. Once all the decent labels have been killed off you will be left with a life of Coldplay and Travis, with nothing but your memories of classic era Postcard and Creation to get you through the endless winter of The Majors. Don't say you haven't been warned.
Track Listing:-
1
Salvatore-Get the Kids on the Street It's a Party
2
Salvatore-Vogel
3
Salvatore-Tango Urilla
4
Cranebuilders-To Us
5
Cranebuilders-Radio
6
Cranebuilders-Against Your Wishes
7
House of MexicoDown It Brings Me
8
House of Mexico-Break
9
House of Mexiico-S'Alright
10
House of Mexico-Unsinkable Boxer
11
Shimmer Kids Underpop Association-Country Comforts
12
Shimmer Kids Underpop Association-In the Last Days
13
Shimmer Kids Underpop Asssoication-Miss Classified
14
Shimmer Kids Underpop Association-Hold Him Tightly
15
Shimmer Kids Underpop Association-Sundowner
16
Interferons-Colossal
17
Interferons-Who are We ?
18
Interferons-He is the Jitterbug
19
Landshipping-Keep Me
Band Links:-
https://generationblitz.bandcamp.com/
https://stateofbassuk.com/
Pennyblackmusic Regular Contributors
---