---
published: 5 / 6 / 2002
---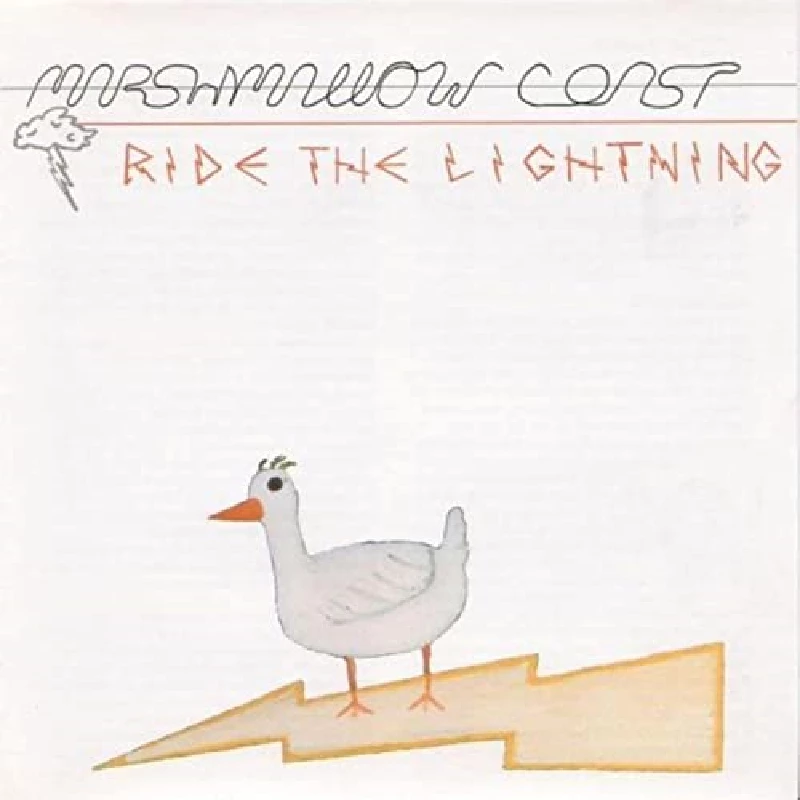 intro
While Tommy Gunnarsson's reponse was lukewarm when he reviewed "Ride the Lightning' recently for Pennyblackmusic. Maarten Schiethart begs to differ and rates Marshmallow Coast's latest offering "among this year's best albums"
You no longer believe in fairy tales, I assume, but miracles do happen.Marshmallow Coast are such a rejuvenation; of folk, jazz and pop music, on a supposedly lo-fi album. Recording techniques don't mean a thing when Marshmallow Coast perform. The combined talents of Andy Gonzales on piano, guitar and vocals-Andy's graced with many talents and his voice has a friendly, slightly broken timbre which works very effectively, if not cynically at times-plus bass player Derek Almstaed make up the core of Marshmallow Coast. On this, their second album for Pickled Egg Marshmallow Coast is helped out by members of Of Montréal and Olivia Tremor Control. Doing away with the fragile and tender kindergarten pop of their last album'Marshmallow Coasting', all seems to fall in the right places on 'Ride the Lightning' . Whether it's a groovy piano riff in an early 1920's jazz style or a composition of jangly acoustic chords, the album breathes fresh air into what after all had become a pretty dull US indie scene. 'Ride The Lightning' simply embraces grandeur by humble means and rates among this year's best albums
Track Listing:-
1
Classifieds
2
Ghost With Wisdom
3
Darkside Of The Moon
4
Piano Bit #1
5
Oblivion
6
Chameleon
7
Piano Bit #2
8
Haunted Blvds
9
So and So's With Emeralds
10
A Pere De Lune
11
Dee Et Moi
12
Guitar Suite For Little Debbie
13
Piano Bit #3
14
Jebodiahs Restraints
15
Would It Be Nice ?
Label Links:-
http://www.pickled-egg.co.uk/
Pennyblackmusic Regular Contributors
---