---
Various

-

Come On Beautiful
published: 29 / 3 / 2002
---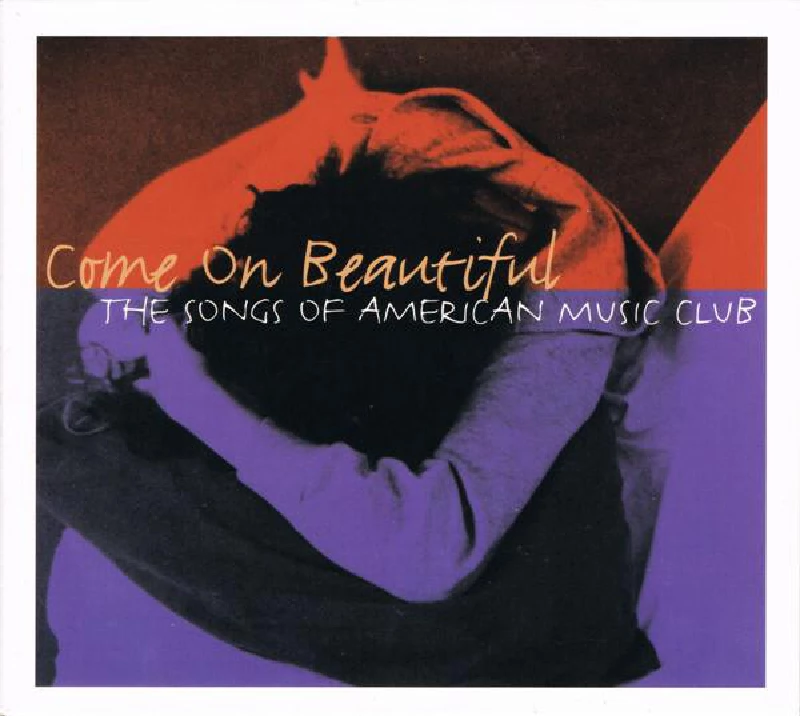 intro
Absolutely stunning tribute to the music of the American Club and Mark Eitzel, which features covers by acts such as Lambchop, M.Ward, Calexico and the Willard Grant Conspiracy
Tribute albums are generally a mixed affair. Made with good intentions they may well be, but the songs are normally given such a reworking that they have nothing in common with the original apart from the title, or they are so limply performed that they add nothing new or exciting. Ideally they should retain something of the composer's original vision while adding the cover artist's own identity. This album, a tribute to the music of American Music Club, or more specifically the songs of Mark Eitzel, should, however, be used as a bench mark for any future tribute albums. Lovingly put together by former Willard Grant Conspiracy member Paul Austin the artists he has chosen for this project are enough to warrant more than a passing interest no matter what they are singing. We have Lambchop, Chris and Carla (Walkabouts), Paula Frazer (Tarnation) and Ida to name just four. You get the picture? Add to this the material they cover and this really sounds like something special, which has been made with the right intentions. It could be debated if anyone with the slightest bit of passion for Eitzel's music could make a mess of his songs. Could any artist really mess up such beauty? Maybe, but Paul Austin has taken no chances here, assembling an array of artists who are spot on for this project. There are always bands that should have been on tribute albums but were left off, and some that shouldn't have even entered the studio who make it onto the finished record. But this is that rare occasion when a real fan with a real love of the music in question has put together bands you would have chosen yourself if set the same task, So, as a result, we have the right artists singing the right songs. How many tribute albums can claim that? How can Eitzel's music be defined? It's almost impossible. Scratch below the surface of most bands or artists and there is always a hint of where they are coming from and what there influences are, no matter how adept they are at moulding them into something new and original. But that is not so with Eitzel. Much like Nick Cave, he is truly an original talent who doesn't really fit into any particular genre. Whatever his influences are they do not show through in his recordings. He sounds and writes like no other. Even Eitzel's new release, 'Music For Courage And Confidence', which is a covers album, shows no clues. A collection of "sentimental hits from the 40s, 50s, 60s, 70s and 80s" according to the sticker on the case, the reasons behind it are unclear to me at this stage. In covering such unexpected songs like Andrea True Connection's disco song 'More, More, More' along with Culture Club's 'Do You Really Want To Hurt Me?' (although there are some not so surprising covers of Phil Ochs' 'Rehearsals For Retirement' and Kris Kristofferson's 'Help Me Make It Through The Night') it only goes to show what Eitzel excels at- writing and singing his own songs. And, surprisingly, in also writing songs, which given the right treatment, as they are on 'Come On Beautiful', that can be covered successfully by others. If given the choice between listening to Eitzel's new record of cover versions, or alternatively Paul Austin's selection of Eitzel originals I'd go for the latter every time. I discovered the music of Eitzel and American Music Club rather late. It was not until the release of Eitzel's 'Songs Of Love (Live At The Borderline)' in 1991 that I came upon the beauty in his songs-that a singer could show such emotion (his voice cracks a number of times, it sounds like he is close to tears, if not already shedding them) was amazing. That record, for me, contained the definitive version of 'Blue And Grey Shirt' one of Eitzel's finest songs. A gut wrenching, heartbreaking true story the lyrics," I sat up all morning and I waited for you, with my blue and grey shirt on, that's my favourite one. I sat up all morning so why didn't you come?", says it all. Simple but effective and powerful. So, it was a great relief to see that Chris and Carla had chosen that song to cover here. Carla's longing yet determined vocals over a typical Walkabouts backing actually add to the song, something I thought was impossible. Elsewhere, we have Ida with a delicate version of 'What Holds The World Together', and a lovely, dobro led version of 'Fearless' which is arguably better than the original AMC take on the San Francisco album by M. Ward. Lambchop's choice of song, 'Why Won't You Stay?' is turned into a whispered, haunted and somehow threatening gem and again, it strikes home just how good Eitzel's songs are. Maybe we shouldn't be so surprised that the songs can be covered so well, but as Eitzel's work is so personal, it did seem to be a mammoth task to undertake. There are no surprises; each artist covers their chosen song much as you would expect if you are already familiar with their own work and the songs. Calexico's version of 'Chanel No. 5' is a downcast, country ballad while Portastatic's take on 'Firefly' is given a backing of tinny sounding beats turning the song into the most unexpected cover on offer. Anyone who calls his publishing company 'I Failed In Life Music' obviously has a good line in wit despite writing some of the most emotional, personal and downright heartbreaking songs about life and love ever. Respect and praise must got to all involved with this project, and for giving Eitzel's songs such sympathetic coverage Simply, the best tribute album, ever!
Track Listing:-
1
Ida - What Holds the World Together
2
M. Ward - Fearless
3
Lambchop - Why Won't You Stay
4
Jenny Toomey & Amy Domingues - Last Harbor
5
Calexico - Chanel #5
6
Paula Frazer - Hollywood 4-5-92
7
Willard Grant Conspiracy - Will You Find Me?
8
Chris & Carla - Blue and Grey Shirt
9
Steve Wynn - Highway Five
10
Vera Clouzot - Pale Skinny Girl
11
Portastatic - Firefly
12
Dakota Suite - This Year
Label Links:-
http://label.glitterhouse.com/
https://www.facebook.com/GlitterhouseRecords
https://twitter.com/glitterhouserec
https://www.youtube.com/user/GlitterhouseTV
Pennyblackmusic Regular Contributors
---