---
Dressy Bessy
-

Pink Hearts Yellow Moons
published: 13 / 2 / 2002
---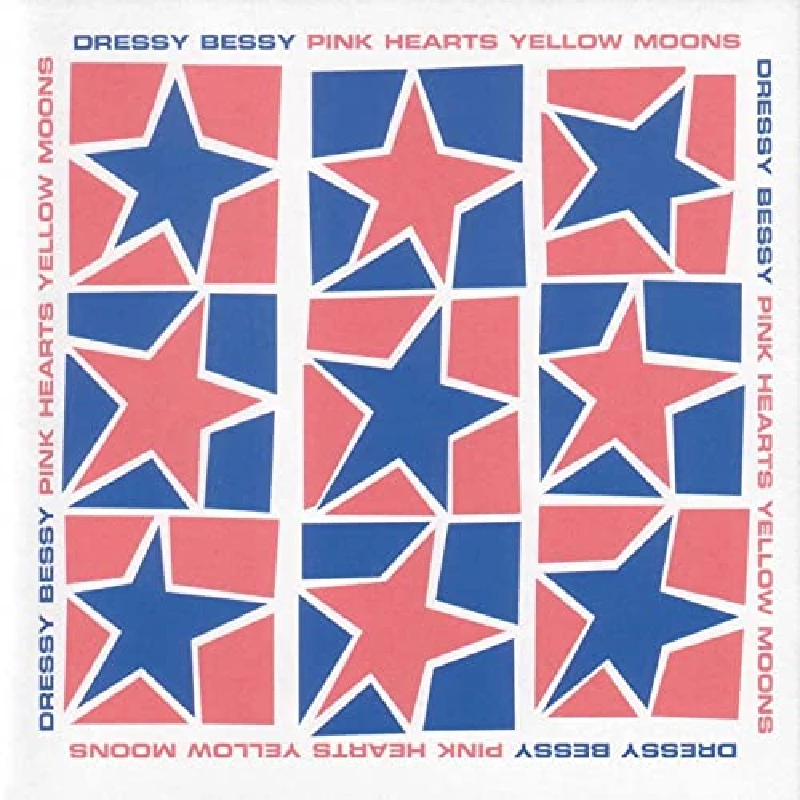 intro
Breathtakingly "perfect" collection of " glistening pop gems " from Denver bubblegum quartet Dressy Bessy.
Question. How do you start objectively reviewing an album so breathtakingly simple in its production and execution that you have quite unashamedly fallen hopelessly and willingly head-over-heels in love with it? Answer: You don't.  Just tell it as it is, brazenly proclaiming it as genuine glistening pop gems, boldly shouting it from the rooftops that this is perfect, perfect pop. From the same people that brought you the mighty Tyde album early last year, an album that cuts through to the bone, doesn't beat about the bush and tolerates no flabby, flashy and unwanted embellishments.  Just pure garage bubblegum pop.  It is like a stealth bomber in that it gets over the target, drops the bombs, doesn't wait around to see the explosion and gets out again before the radar's pick up the merest inkling of something untoward.  But, when the explosions detonate, My God, do they go off ? I thought I'd adopt a similar attitude to this review.  Just cut to the chase Gary! The latent genius of this album is that it doesn't complicate anything either by chance or design.  Take your pick.  It is beautifully naïve and there is not the slightest temptation to add an extra verse, lengthen instrumental pieces, choruses to fade ad nauseam just for effect or to stretch out a good idea, thus diluting it to just  excellence from perfection.  It is so simple and transparent in its intent and delivery that it's almost stupid, though not in a grandiose or mannered fashion but with a purity and an earnest desire to just present the song with what it requires to soar and propel itself with great velocity into your poor unsuspecting psyche.  All this played by a band that should be, on this evidence, the biggest pop band in the world but, for a mess of reasons to complicated too go into in this review and by definition of what makes them fantastic never will be. From the first lazy chord exchanges that herald a formidable call to arms that is the album opener 'I Found Out' shimmering guitars draw you in and then POW! A chorus big enough to have nuclear capabilities explodes from the speakers, but before familiarity can hit home, it has disappeared into the ether.  And then Ealom vocalist Tammy oozes "Hi, its been a while" and we're off with 'Just Like Henry'. Following this is the album's most instant pop thrill and the most criminally hummable tune this side of 'Sugar, Sugar' a song called 'Look Around'.  The melodies then come thick and fast and before you can grab them they're gone, instead replaced with an equally memorable hook or chorus that leave you wondering where it can go next.  Well, the beauty of this album is that just as you think they're gone, out of the blue BANG! They return hours later and hit you square between the eyes and  intermittently you will end up humming each one of these songs.  They're friends for life, but before you can quite steady yourself and compose your resources the album has passed you by in an agonisingly short 29 minutes.  "Don't think of it as 29 minutes, think of it as 11 tracks instead"Tammy says, but it's like that fleeting first romance in the days when summers were a great deal longer and warmer.  You dwell on the fact that a blissful 8-week love was a dalliance with grown up emotion not exalting in the fact that it was just that. So when the album has finished there is only one thing to do, just press track 1 again and this time just try to enjoy the moment, languishing in the tunes.  This time capture 'Crazy Galore' and every other utterly enjoyable moment on this fine album.  After numerous listens you come to the conclusion that this is indeed perfect as it is and quite honestly you wouldn't change a note, a nuance, not a single thing about this lovely record.  "Come on, Jenny, Come on."
Track Listing:-
1
I Found Out
2
Just Like Henry
3
Lookaround
4
Little TV
5
Jenny Come On
6
If You Should Try To Kiss Her
7
Extra Ordinary
8
Makeup
9
Big Vacation
10
You Stand Here
11
My Maryanne
interviews
---
Interview (2002)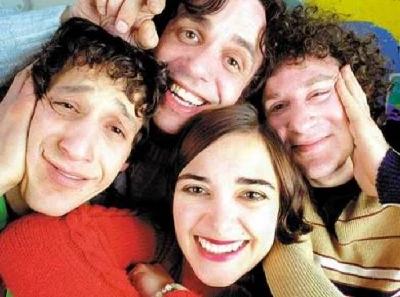 Energetic, fun and playful, Dressy Bessy are about to release their new record 'Sound Go Round' on the Track and Field label. Olga Sladeckova chats to lead singer Tammy Ealon about the group's happy-go-lucky sound
live reviews
---
Live at the Betsey Trotwood, London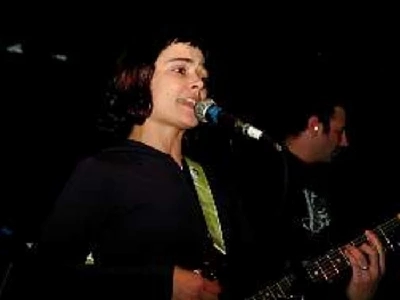 Denver bubblegum pop group Dressy Bessy recently finished a brief tour of Britain. Olga Sladeckova describes the tour's last night at the group's label Track and Field's own pub-club, the Betsey Trotwood, in London.
Pennyblackmusic Regular Contributors
---