---
published: 21 / 1 / 2002
---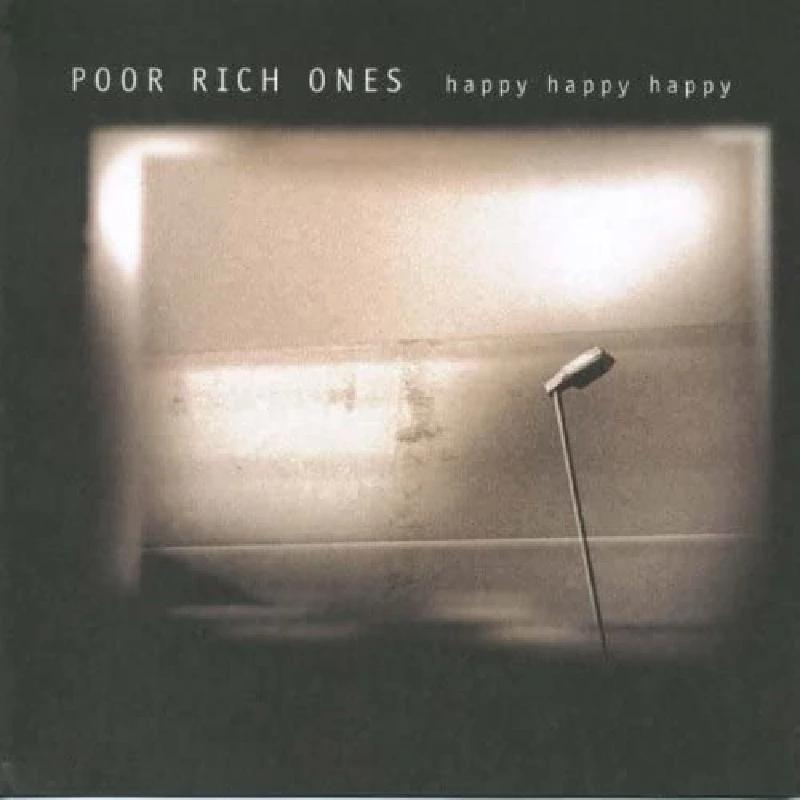 Label: REC 90
Format: CD
intro
Reminiscent of both REM and Radiohead , Norwegian group, the Poor Rich Ones' long delayed, but striking international s debut "has the potential to be universally popular."
Every now and then a band bursts out of nowhere and puts out a record that has the potential to be universally popular. 'Happy Happy Happy' by young Norwegians, the Poor Rich Ones, is one such album. Although the band are associated with fellow countrymen Kings Of Convenience and Royksopp, this album is more in the vein of classic orchestral rock, similar to the music of REM and Radiohead. Very little is known about the band themselves, and the lyrics are purposefully obscure, but this is an album that will appeal to most music fans. It combines impressive musicianship together with good songwriting. It is ironic that whilst Britain is full of bands that want to make sensitive but grand rock music, but mostly end up simply sounding like all the bands that have influenced them, a band from Norway has put out an album that is exactly that but also inventive and completely brilliant. This album is actually two years old but has only just been released in Britain, America and Japan. Mark Trombino, also responsible for producing Jimmy Eat World and Blink 182, produced it. The sound is built up over many layers but is never overdone. The band uses a variety of overdubs and session musicians, but everything fits together superbly. A good example is 'New Lullaby' which uses subtle drums and guitars, but also soaring strings and wind instruments. Like Radiohead's 'OK Computer' the sound can go from being gentle to being immense in just one track. The great thing about 'Happy Happy Happy', just like 'OK Computer', is that it never sounds clichéd or over done. The band has simply given each song the backing it deserves, even if that is very expansive. One of the best features of this album are the vocals of singer William Hut. They sound a bit like Mark Greaney from JJ72, but are not in the slightest bit whiney or screeching. His voice is absolutely magnificent on tracks like 'May Queen', soaring as freely as the guitars. The songs themselves have a number of reference points. Sometimes they capture a folk vibe; sometimes they are out and out heavy rock. Often it reminiscent of early 90s REM but at the end of the day it is pretty damned original and exciting. As the album progresses each song feels like it has been fitted into place perfectly, and there are honestly no weaker moments. It is in short completely amazing. Poor Rich Ones are unlikely to be obscure for much longer!
Track Listing:-
1
Twins
2
Happy Happy Happy
3
Drown
4
For Eliza
5
May Queen
6
New Lullaby
7
Things To Say When You're Not Here
8
High Flyer
9
Special Angle
10
Clumsy
11
Circular World
Visitor Comments:-
34

Posted By: CHRIS, LONDON on 01 Jan 1900
THIS IS ONE OF THE BEST ALBUM I HAVE EVER HEARD !!!!!!
---
Pennyblackmusic Regular Contributors
---