---
published: 18 / 1 / 2002
---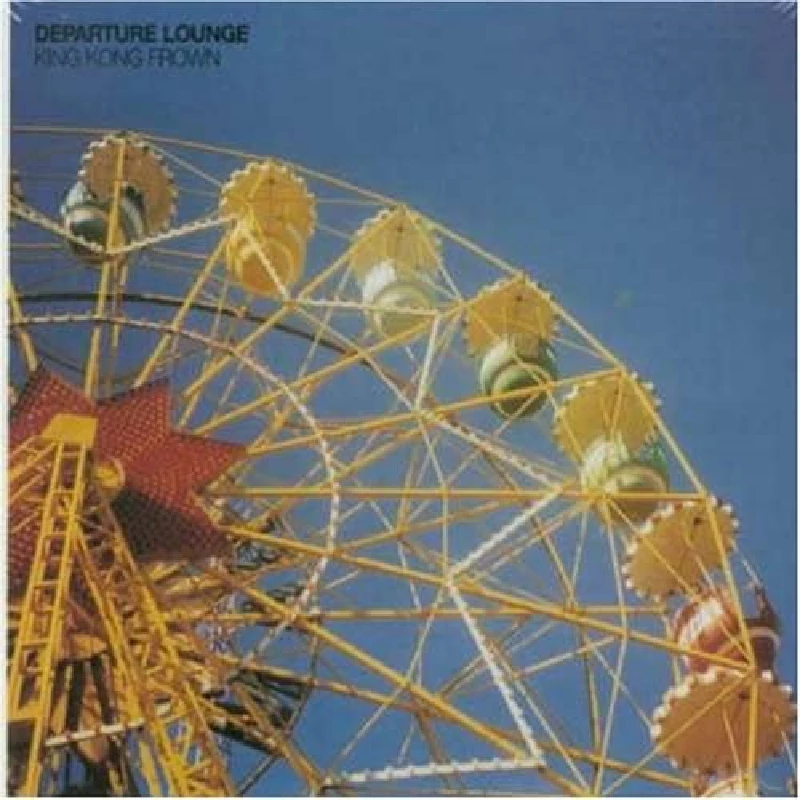 intro
Energetic introductory single to their forthcoming third album 'Too Late To Die Young' from Departure Lounge, one of the mainstays of ex Cocteau Twin Robin Guthrie's Bella Union label
The London based rock band, Departure Lounge, first met in 1998 while working in the studio on a Tim Keegan and Homer Lounge song 'Save Me From Happiness'. Its line up, which features Tim (vocals, acoustic electric guitar, percussion, harmonica), Chris Anderson (electric guitar, keyboards, oboe, saxophone, stylophone, melodica, vocals), Lindsay Jamieson (drums, keyboards, percussion, harmonica, vocals) and Jake Kyle (double bass, bass guitar, trumpet acoustic guitar, vocals), worked so well together that the musicians decided not to waste any time and to form a band. They gave the group the name of Departure Lounge to express the main idea of what their music is about, which is simply to bring relaxation and relief from the stresses and strains of life. By 2001, the band had released 2 EPs 'Goldfield' and 'Out Of There', and had followed this with two albums 'Out Of Here' and 'Jetlag Dreams'. All these records came out conjunctly on the band's own label Meek Giant, and the well established London label Bella Union. 'King Kong Frown' is the introductory single to their forthcoming third album 'Too Late To Die Young'. The energetic title song finds Tim comparing himself to King Kong! With his voice passionate with love, he sings the surreal words "They took me off the Empire State and put me in a cage, locked me in and left me there with a female half my age", forcing you to listen to the lyrics till its very end. The music that accompanies the lyric is playful, but dynamic and is thickly juicy with its wide range of instrumentation. Drums maintain a creative rhythm over which the percussion slides gracefully, while the guitars are used to underlie the whole song, providing a firm base. The B-side 'Grow Your Own' is, however, calm and peaceful. The music is much more simple , and contrasts well with all the hyperactivity of the previous song. The last track, 'Equestrain Skydiving', is an instrumental, which, taking the instrumentation from 'King Kong Frown' and the calmness from 'Grow your Own',blends them both together with an artful sensitivity. . Tasty? If so the bad news is that the single has only 3 tracks. The good news, however, is that it will be followed by an album in March. Watch out then!
Track Listing:-
1
King Kong Frown
2
Equestrian Skydiving
3
Grow Your Own
interviews
---
Interview (2002)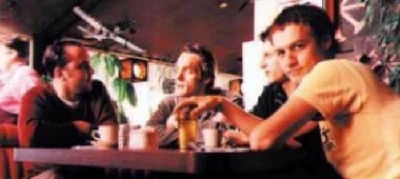 Despite its members now living in three different countries, Bella Union signing Departure Lounge have recently released their most acclaimed album yet with 'Too Late to Die Young'. Olga Sladeckova speaks to the band about their career to date
reviews
---
Too Late To Die Young (2002)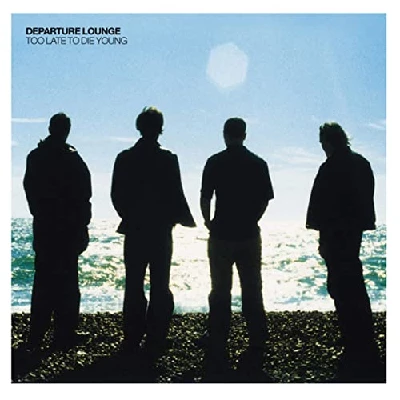 Relaxing third album from London-based four piece, signed to ex-Cocteau Twin Robin Guthrie's Bella Union label.
Pennyblackmusic Regular Contributors
---