---
Aida
-

Wide Eyed
published: 17 / 12 / 2001
---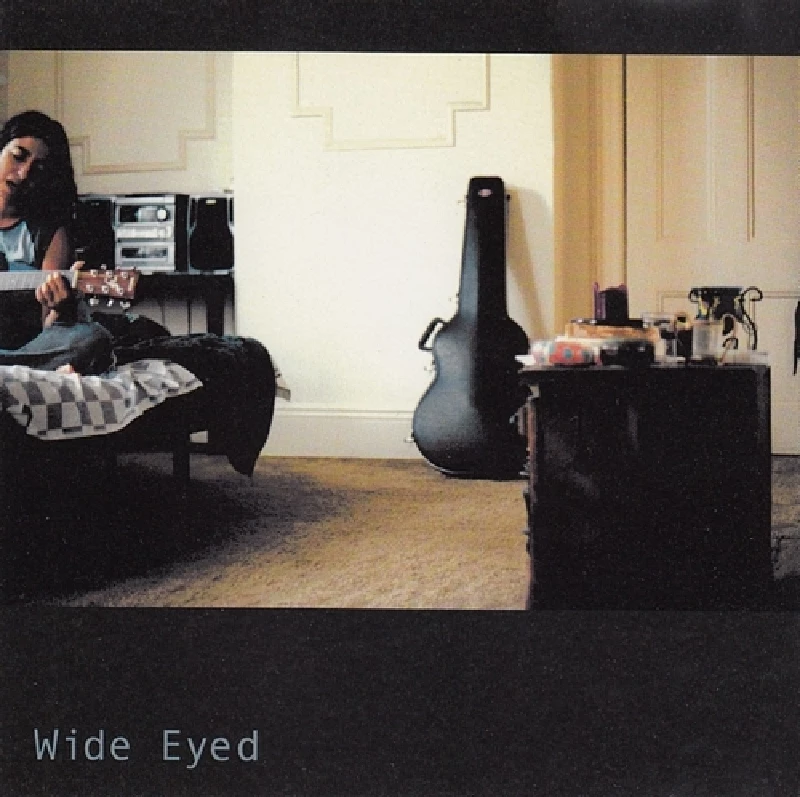 intro
New York singer-songwriter Aida's debut album 'Wide Eyed' is striking in its simplicity. It has no overdubs, no sound effects and the production on it has been played down and is deliberately minima
New York singer-songwriter Aida's debut album 'Wide Eyed' is striking in its simplicity. It has no overdubs, no sound effects and the production on it has been played down and is deliberately minimalistic. The twenty six year old indie neo-folk singer appears alone on all seven of the album's tracks. accompanying herself only with an acoustic guitar. It is this bareness and starkness that, however, makes 'Wide Eyed' so compelling and forcible. Each song stands on its own merits , having a razor's edge sense of closeness and intimacy that other showier albums, however more grandscale, would find impossible to achieve. Elliott Smith is an obvious comparision. Aida, however, has much in common also with Tori Amos. Her voice has a similar plucky earthiness and her lyrics are equally confessional, but while Amos has moved increasingly towards mysticism and her own self-described "alternative reality", Aida's thoughts are pinned entirely on the ordinary world. Devoid entirely of self-pity, 'Wide Eyed' reflects life simply as it is-with all its sorrows, sadnesses, pecularities and occasional joys. Opener 'Where The Chips May Fall' has Aida resourcefully refusing to be "second best" to a boyfriend who has moved out to Las Vegas, while 'Blonde in a Bikini' is about finding the courage to know when to move on. ''One Night Stand' meanwhile describes the brief meeting of "intimate strangers" ,while 'The William Bell Song' and the closing number 'His Descension' both chronicle the collapse of a long-term relationship and it aftermath. Barely twenty minutes long, 'Wide Eyed' is a honest, brave, and rewarding experience. While its undertones are humble, it has a gripping, if understated power. An album of exceptional quality, it is one of the albums of the year and is an absolute gem.
Track Listing:-
1
Where The Chips May Fall
2
To Rot Like This
3
William Bell Song
4
Stillborn
5
One Night Stand
6
Blonde In A Bikini
7
His Descesion
Visitor Comments:-
58

Posted By: Don@3dmusic.com, New York City, USA on 01 Jan 1900
Lots of artists would like to be considered mysterious, dark, haunting... Wanting it and being it are two different things. Aida is musically naked on this debut offering, and one should be prepared for that, but don't expect voyeuristic pleasure here. Listening to any or all of its seven compositions is not like looking at someone else naked--Aida's poetry isn't so self-indulgent. It's a little more like looking at yourself. The lyrics are placed--some softly, others strongly--directly into the conscience of the listener. Her voice is irresistible, let the listener beware.
---
41

Posted By: Holyphallus@sinsinsin.com, NYC on 01 Jan 1900
Not too many CD's put you at ease and leave you feeling uncomfortable at the same time. This one does. "Wide Eyed" is a collection of well written songs using very raw production without sacrificing quality. My favorite moment is "Rot Like This" which in its minimalist approach is reminiscent of Hope Sandoval minus the Quaaludes and plus the PMS. I've been fortunate enough to also catch Aida live which along with her newer material adds to the appeal.
---
40

Posted By: Finster k rain, Queens,new york on 01 Jan 1900
Her debut album is haunting and breathes muse. For this time of the year(autumn)for me, the album has maximum-impact. A piece of emotions or songs within the scope of the gut, can inspire and relate or humble. And in a simple-sense...its a collect of tunes with merit;good music to listen to. I wouldn't compare her to the likes of P.J. Harvey, Tori, etc. She is her own artist. I don't really think AIDA is just another hip-chic with a guitar. She's trying to do her t'hing in her time
---
interviews
---
Interview (2002)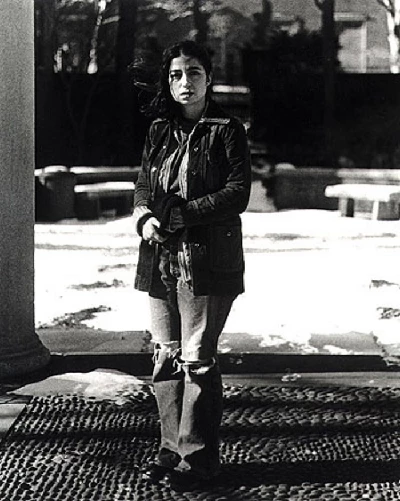 Aida Zilelian is a New York singer-songwriter and solo artist. She has just released her debut CD 'Wide Eyed', a mini-album of seven songs, which she describes as "a blend of aggressive-acoustic, i
Pennyblackmusic Regular Contributors
---