---
published: 17 / 12 / 2001
---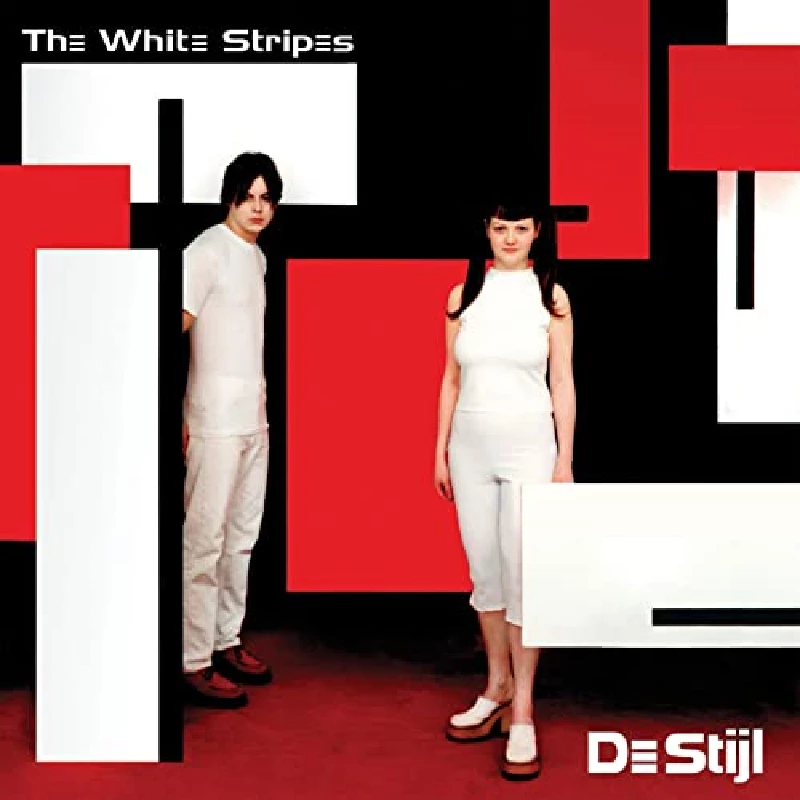 Label: SFTRI
Format: CD
intro
Another great band from another great garage label: Sympathy for the Record Industry. Sign me up for The White Stripes...a "brother/sister" duo out of Detroit: Jack and Meg White. ("brother/sister" i
Another great band from another great garage label: Sympathy for the Record Industry. Sign me up for The White Stripes...a "brother/sister" duo out of Detroit: Jack and Meg White. ("brother/sister" is in quotations here for a reason. Call me cynical, but I'm not entirely sure I believe that). Jumble! Jumble!, here we have rock and roll blues at its finest a la Roling Stones circa later sixties, Hot Rocks, etc., and beautiful Mississipi blues that Blind Willie McTell would be flattered by. Lots of droning slide guitar to keep you warm this winter, and this record sneaks its way onto my top ten for 2000. Totally killer, and bonus points for art appreciation in the title, which takes its name from a Dutch bowel movement, oops, I mean art movement, that focuses on simple geometry, and as such is a great metaphor for their music as well, which is nice and simple blues-swamp-rock. There's an historical depth to this album as well which I haven't heard on anything new in a long time. They take the whole white man does blues thing just far enough to be legitimately traditional, but it's not overdone. Ladies and Gentlemen, this is the real deal, and one of the finer new releases of the year.
Track Listing:-
1
Your Pretty Good Looking
2
Hello Operator
3
Little Bird
4
Apple Blossom
5
I'm Bound To Pack It Up
6
Death Letter
7
Sister, Do You Know My Name?
8
Truth Doesn't Make A Noise
9
A Boy's Best Friend
10
Let's Build A Home
11
Jumble, Jumble
12
Why Can't You Be Nicer To Me?
13
Your Southern Can Is Mine
Pennyblackmusic Regular Contributors
---