---
published: 17 / 12 / 2001
---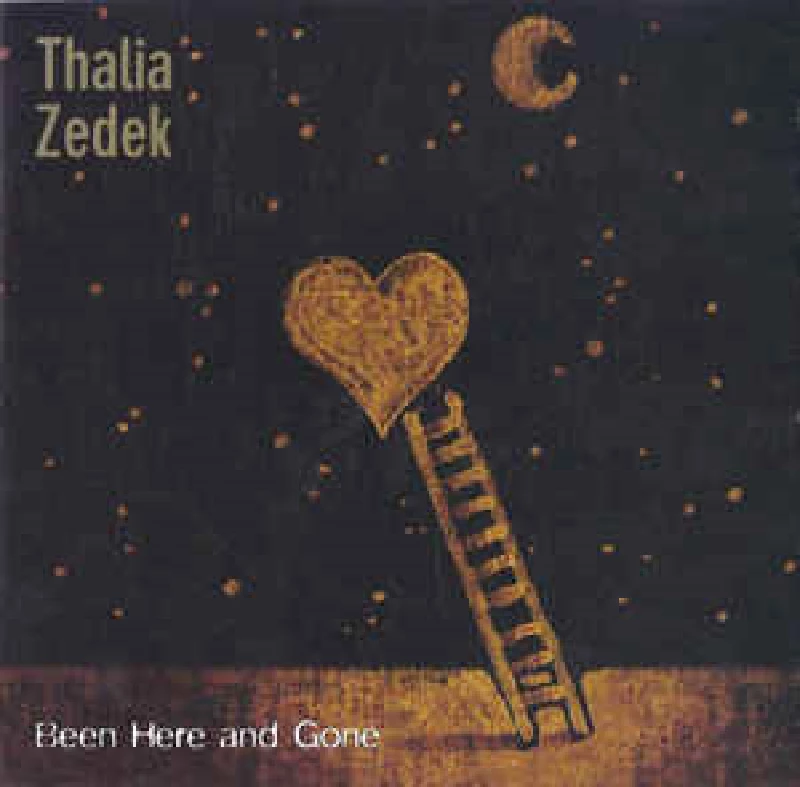 intro
As the co-leader of the highly acclaimed Come, Thalia Zedek developed a reputation in the 1990s for playing Sonic Youth style discordant rock with an abrasive edge. All four of Come's albums- 'Ele
As the co-leader of the highly acclaimed Come, Thalia Zedek developed a reputation in the 1990s for playing Sonic Youth style discordant rock with an abrasive edge. All four of Come's albums- 'Eleven : Eleven (1992), 'Don't Ask, Don't Tell (1994), 'Near Life Experience' (1996) and 'Gently Down the Stream' (1998)- each, however, had a strong undercurrent of melody. This ear for melody, and the lyrical intensity of her now disbanded former group, extend across to Zedek's recently released debut as a solo artist, 'Been Here and Gone'. Otherwise though the difference between Zedek's work with Come and of now could not be much more marked. The guttural vocals, the brawling guitars and the sudden violent explosions into anger that made Come such a forceful listening experience are all gone, and the ethereal sound of the equally powerful and compelling 'Been Here and Gone' is instead starker and more insular. Largely a collection of torch songs, its slow-burning, soft core tunes and feverish 3 a.m. feel are reminiscent of Mazzy Star and third album Velvet Underground, while Zedek's world weary, nicotine-worn vocals are like those of a female Nick Cave or a post 'Broken English' Marianne Faithfull. Zedek, who moved from Washington DC to Boston in the late seventies, plays both acoustic and electric guitar on 'Been Here and Gone', and the album was recorded in the space of a month at Higher Power, a former church in the New York State that has been converted recently into a recording studio. It is owned by producer Bryan Goggin,a long term friend who had previously worked with Zedek on 'Don't Ask, Don't Tell' and 'Near Life Experience'. 'Been Here and Gone' also features Zedek's former Come bandmates, Chris Brokaw on electric and slide guitar and Daniel Coughlin on drums and percussion ; the Willard Grant Conspiracy's David Michael Curry on viola and trumpet, and Magic 12's Beth Heinberg and Victory and Sea's Mel Lederman, both on piano. "Everybody knows that you'll be leaving/Leaving me behind/"And everybody knows what is going to happen/I'm going to lose my mind" drawls Zedek with sad, calm-before-the-storm resignation on the opening track 'Excommunications (Everybody Knows'). Much of the rest of the material is equally matter of fact and similarly bleak. "You can tell me what you thought I was/And I'll destroy the rest" Zedek sings on 'Temporary Guest', knowing that she is destined only to have a short-term relationship with her current partner, while on 'Treacherous Thing' she comes to the forlorn conclusion that she "can't win" and uneasily takes back a persistant former lover, who has betrayed against her, half against her will. The album also features three covers. Leonard Cohen's 'Dance Me to the End of Love' is revitalized with a frantic, passionate viola solo at the end from Curry, while V's '1926' becomes a funereal paean to a lost time and a lost love. Luiz Bonfa's obscure former bossa nova song, 'Manha de Carnaval', is meanwhile revitalised as tender and evocative ballad about a love affair that has ended. 'Been Here and Gone' is the sound of a talented artist, reinventing herself, both through her own songs and those of others, and the effects of this are impressive and stunning.
Track Listing:-
1
Excommunications (Everybody Knows)
2
Back To School
3
Strong
4
Temporary Guest
5
Trecherous Thing
6
Dance Me To The End Of Love
7
1926
8
Desanctified (Full Circle)
9
Somebody Else
10
10th Lament
11
Manha De Carnaval
Label Links:-
http://www.matadorrecords.com/
https://twitter.com/matadorrecords
https://www.facebook.com/MatadorRecords
http://matadorrecords.tumblr.com/
https://www.youtube.com/user/matadorrecs
https://www.instagram.com/matadorrecords/
Visitor Comments:-
45

Posted By: Toby, Usa on 01 Jan 1900
Been here and Gone is like riding a white horse through the dark forest of love and intrigue. Leaves you like a poem, enlightened and uncertain, and very glad you made the journey! Beautiful!!
---
interviews
---
Interview (2013)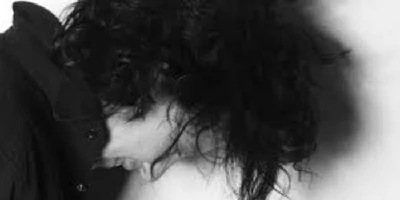 Paul Waller speaks to Thalia Zedek, the former singer with alternative rock/experimental acts Come and Live Skull about 'Via', her fourth and latest solo album
Interview (2002)
Pennyblackmusic Regular Contributors
---