---
published: 17 / 12 / 2001
---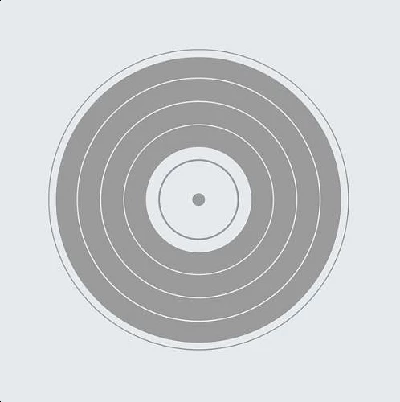 Label: MP
Format: CDS
intro
Strange one this. Newcastle's Maximo Park formed in September last year, and their aim is to sound as original as possible. They've certainly achieved that on this, their first single. Lead track 'Pat
Strange one this. Newcastle's Maximo Park formed in September last year, and their aim is to sound as original as possible. They've certainly achieved that on this, their first single. Lead track 'Patonki' uses Sonic Youth-esque clean guitar, stuttering keyboards, while its singer has a vocal style that brings to mind Ian Brown, Damon Albarn and Ringo Starr. 'Enjoy the Show' is organ lead cheese-funk, while 'Kuch Lei' is Fun Lovin' criminals-style lounge funk and is sung in Hindi with added organ harmonies. On the first listen I wasn't really sure what to make of it, but after the second and third listens the songs started to sink in, and Maximo Park start coming across as a weird and original band that knows how to write a good tune.
Track Listing:-
1
Patonki
2
Enjoy the Show
3
Kuch Lei
Band Links:-
http://maximopark.com/
https://www.facebook.com/maximopark/
https://twitter.com/maximopark
Visitor Comments:-
814

Posted By: Alan Fenwick, North East England on 17 Nov 2016
Great band, been following them for a long time now, loads of energy on stage and looking forward to when MP LP 6 comes out early next year. I'm looking to add this and any other early releases to my collection if anyone has any lying around. I'd be willing to pay fair price for them. I know it's a long shot but someone may have copies lying around which they don't need anymore. Thanks
---
60

Posted By: Jamesosbourne@capita.co.uk, England on 01 Jan 1900
This band seems like a good songwriting combo. Interesting ideas, good tunes. I think the recording is a little weak in some areas, but I am intrigued by what they have produced and would like to hear what they do in the near future.
---
59

Posted By: Dan Bowman, Liverpool on 01 Jan 1900
I've Just seen Maximo Park Performing in Newcastle this weekend, They blew me away!! , I bought a copy of their new CD ('Limassol'-Highly recommended if you can get hold of a copy) and given it to a few of my friends in Nottingham- who are also writing reviews for this song here! The set is really original, Its kind of a mad mix of heady driving grooves, chilled out funk bits, and uniquely catchy melody lines, with all of them singing at one point or another - I don't know if they do that normally but it was great live! They have their own diverse and definative sound which is high on originality and what the music scene needs alot more of at the moment!
---
57

Posted By: DRL-Confetti Studios Nottingha, Nottingham,England on 01 Jan 1900
I managed to catch a gig of Maximo Parks recently in Manchester, and they have come on leaps and bounds since i last saw them almost 2 years ago. How can I put they have originality and an energetic presence in their sounds that I have'nt heard since the days of The Pixies! I'm training as a sound engineer and have offered them some recording studio time in nottingham, the sooner they can get more of their music out to the people who should be hearing it the better!
---
47

Posted By: Sunyi72@yahoo.co.uk, Nottingham on 01 Jan 1900
AN amazing sounding song, the break in the middle is the best bit,it's got a wickd driving chorous,The mix of styles and energy is such a fresh break from most stuff i'm hearing at the moment, how can I get hold of more material from these guys?
---
interviews
---
Interview (2005)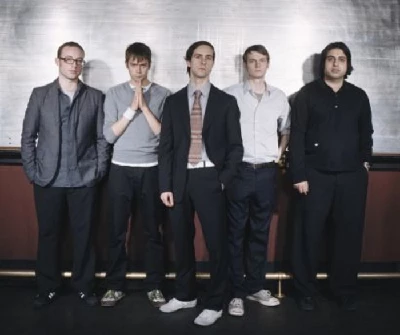 Newcastle band Maximo Park's debut album 'A Certain Trigger' has been one of the bestselling albums from a new group this year. Aaron Brown talks to them about their success and acclaim, and instant popularity
live reviews
---
Albert Hall, Manchester, 19/5/2017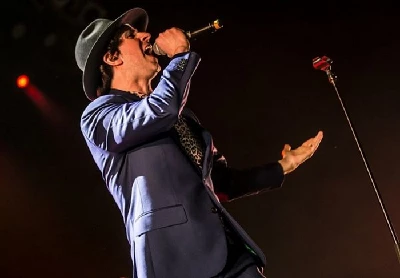 Dixie Ernill watches Maximo Park, despite a below par current album, still put on a great gig at the Albert Hall in Manchester
Warehouse Project, Manchester, 23/9/2010
Academy, Manchester, 23/5/2009
Carling Academy, Newcastle, 10/12/2005
Northumbria University, Newcastle, 28/9/2005
Apollo, Manchester, 15/10/2005
features
---
Maximo Park (2007)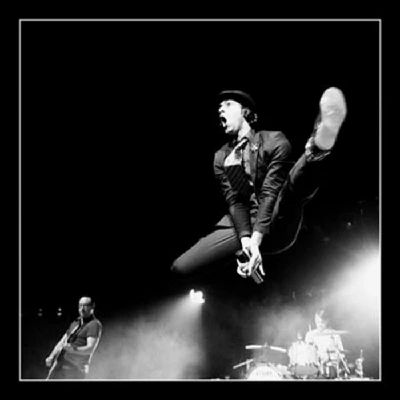 In the latest in our 'Photoscapes' photographic series, Katie Anderson shoots Maximo Park at a show at the Wedgewood Rooms in Portsmouth
Pennyblackmusic Regular Contributors
---