---
published: 8 / 12 / 2021
---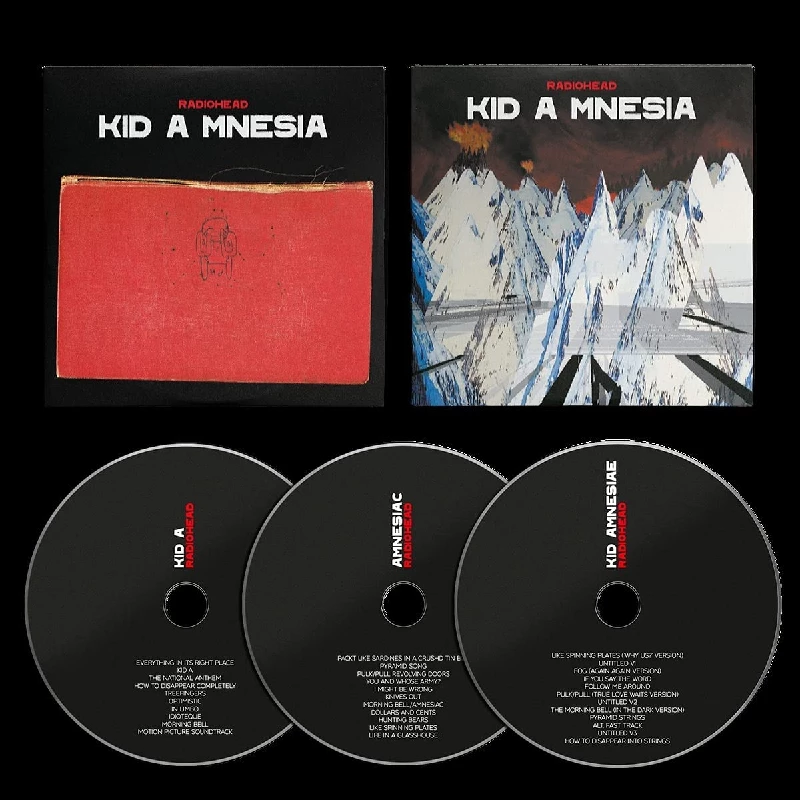 intro
Fine box set reissue of Radiohead's experimental and challenging 2000 and 2001 albums. 'Kid A' and 'Amnesia'
After the success of 1997's 'OK Computer' Radiohead were widely expected to become one of the world's greatest bands. But then they became rather inward-looking with Oxford-based singer Thom Yorke suddenly declaring he had "had it with melody." There followed two deliberately difficult albums, 'Kid A' in 2000 and 'Amnesiac' in 2001. The first was seen by most critics as commercial suicide and neither album was as successful as Radiohead's previous work. Indeed many Radiohead fans were left behind and lost at this point in the band's development. However a new "deluxe" reissue called 'Kid A Mnesia' does now cast both these two decades-old records in a more favourable light and their sophisticated music contains pointers to Jonny Greenwood's future success as an Oscar-nominated film composer. 'Kid A Mnesia' is available in numerous formats and there is a third disc which is a more accessible 12-track LP of unreleased songs and out-takes. This material offers a more natural bridge between Radiohead's earlier rock and their subsequent experimentation. The bonus tracks include an attractive and previously unheard ballad, 'If You Say The Word' and the pretty acoustic 'Follow Me Around' which is a long-time Radiohead live favourite finally given an official release. The folky track 'Fog' reaffirms that Radiohead – not always notable for giving their fans (or themselves) an easy ride - are also capable of disarming prettiness. This "deluxe" reissue does remind us all just how creative - and very good - Radiohead were - and are.
Track Listing:-
1
Everything In Its Right Place
2
Kid A
3
The National Anthem
4
How to Disappear Completely
5
Treefingers
6
Optimistic
7
In Limbo
8
Idioteque
9
Morning Bell
10
Motion Picture Soundtrack
11
Untitled
12
Packt Like Sardines In a Crushd Tin Box
13
Pyramid Song
14
Pulk/Pull Revolving Doors
15
You And Whose Army?
16
I Might Be Wrong
17
Knives Out
18
Morning Bell/Amnesiac
19
Dollars and Cents
20
Hunting Bears
21
Like Spinning Plates
22
Life In a Glasshouse
23
Like Spinning Plates ('Why Us?' Version)
24
Untitled v1
25
Fog (Again Again Version)
26
If You Say the Word
27
Follow Me Around
28
Pulk/Pull (True Love Waits Version)
29
Untitled v2
30
The Morning Bell (In the Dark Version)
31
Pyramid Strings
32
Alt. Fast Track
33
Untitled v3
34
How to Disappear into Strings
Band Links:-
https://www.radiohead.co.uk/
https://www.facebook.com/radiohead
ttps://twitter.com/radiohead
Play in YouTube:-
Have a Listen:-
reviews
---
In Rainbows (2007)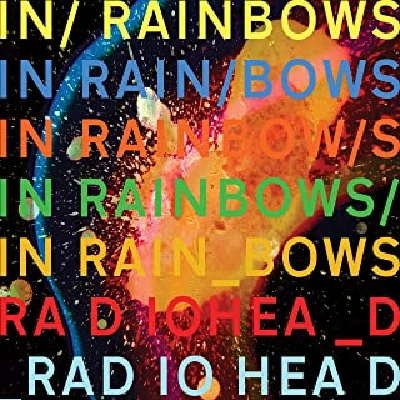 Openly emotional and very human-sounding latest long player from Radiohead, which, despite being initally released as a download, with a CD version available as from January 1st, shows that the age of the album is far from dead
related articles
---
Ed O'Brien: Interview (2020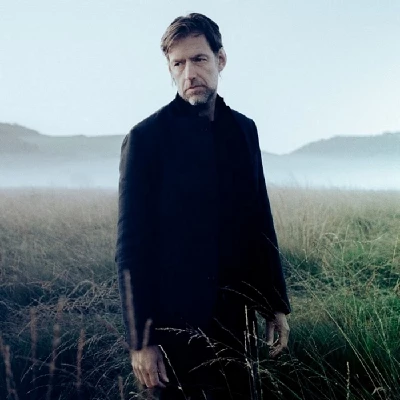 Radiohead guitarist and vocalist Ed O'Brien chats to Nick Dent-Robinson about his warmly praised solo debut LP 'Earth' under the guise EOB,
Pennyblackmusic Regular Contributors
---