---
published: 6 / 10 / 2020
---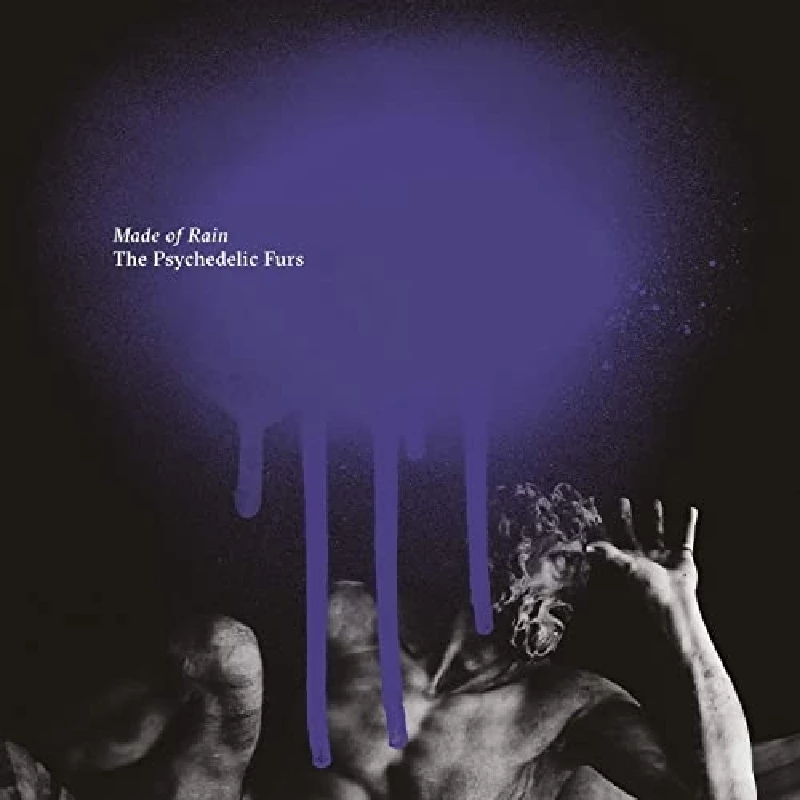 intro
Stunning first album in nearly thirty years from groundbreaking and influential post-punk outfit the Psychedelic Furs
Finding themselves in the enviable position of picking up new fans over forty years since their formation, the past decade has been kind to groundbreaking post-punk outfit the Psychedelic Furs. Their first LP since 1991, the timing of 'Made of Rain' has been ideal. Best known for their association with Eighties romcom 'Pretty In Pink', the 'Furs high profile inclusion on the 'Call Me By Your Name' soundtrack and an appearance on the 'Stranger Things' OST in recent years has done wonders for their Spotify streams. With the Killers and Foo Fighters covering their material live and the Strokes' appropriation of 1980s New Wave on their new LP, the band's influence is everywhere at present. A group who somehow located a midpoint between post-punk angularity and widescreen pop, while their acclaimed live shows demonstrate how well their material has aged, the LP sounds thoroughly contemporary. An inspired choice of producer sees former 'Fur Current sparring partner with Slash in Guns N' Roses Richard Fortus sat in the swivel chair behind the recording console. A bracing three track salvo at the top of the LP announces the sextet's intentions, as 'The Boy That Invented Rock & Roll', which despite the title sounds strangely reproachful, motors along as shards of guitar and synth collide and saxophone lines swim in and out of focus. 'Don't Believe', anchored by a clattering drum track and massed chorus is a dramatic flourish of a single, while the superlative 'You'll Be Mine', vaguely evoking the Velvets' 'Venus in Furs', bolts a strong vocal melody on to a swirl of Eastern instrumentation and makes ample space for virtuoso saxophonist Mars Williams. The passage of time hasn't weakened Richard Butler's vocals, which sound remarkably unchanged, or dulled the serrated edge many of his lyrics possessed, such as 'Come All Ye Faithful', "When I said I loved you well I lied/I never really loved you / I was laughing at you all the time". Minor key waltz Hide the Medicine meanwhile occupies a similarly dark place, ("Hide the Medicine from the kids / Hide the punches and the kicks"). A mid-album lull occurs with the doomy 'This'll Never Be Like Love' and the ponderous 'Ash Wednesday', lifted by the motorik, gothic tinged 'No-One', a Depeche Mode-esque thriller that has the makings of something that will sound massive live. 'Tiny Hands' underpinned by a baroque piano line and the mournful 'Wrong Train' showcase the group's downbeat side, 'Turn Your Back on Me' meanwhile is the equal of anything by leading alt. pop outfits Wild Nothing and Real Estate. While their old material has sustained them for the past two decades playing to increasing audiences across the globe, 'Made of Rain' makes a strong new addition to the 'Furs catalogue.
Track Listing:-
1
The Boy That Invented Rock & Roll
2
Don't Believe
3
You'll Be Mine
4
Wrong Train
5
This'll Never Be Like Love
6
Ash Wednesday
7
Come All Ye Faithful
8
No-One
9
Tiny Hands
10
Hide the Medicine
11
Turn Your Back on Me
12
Stars
Band Links:-
http://www.thepsychedelicfurs.com/
https://en-gb.facebook.com/psychedelicfurs/
https://twitter.com/pfurs
https://en.wikipedia.org/wiki/The_Psychedelic_Furs
Label Links:-
http://cookingvinyl.com/
https://twitter.com/cookingvinyl
https://www.youtube.com/user/cookingvinylrecords
https://instagram.com/cookingvinyl/
https://www.facebook.com/cookingvinylrecords
interviews
---
Interview (2009)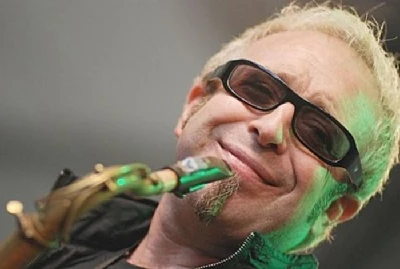 Lisa Torem speaks to Chicago-based musician Mars Williams about his career both playing saxophone with the Psychedelic Furs and also as the leader of much acclaimed free jazz outfit Liquid Soul
photography
---
Photoscapes (2019)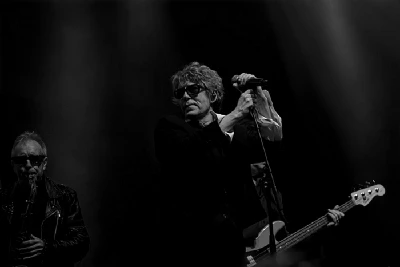 Andrew Twambley photographs post-punk act the Psychedelic Furs at the Ritz in Manchester.
Pennyblackmusic Regular Contributors
---