---
published: 27 / 5 / 2020
---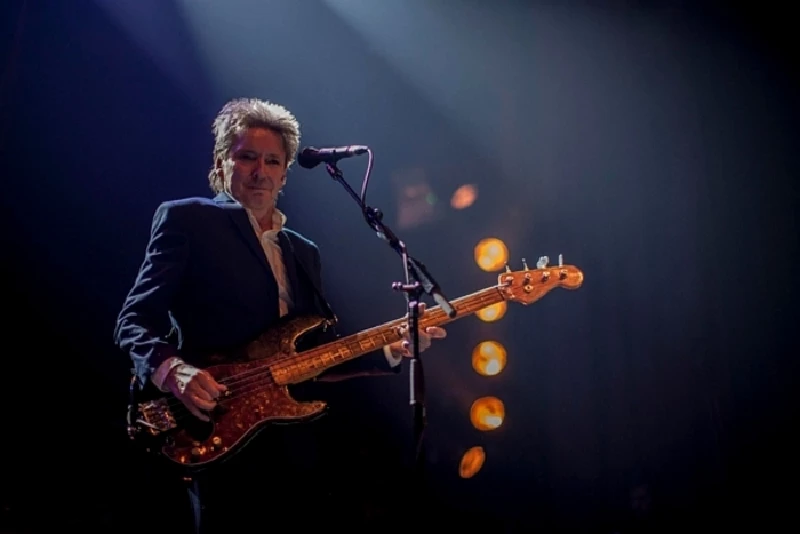 intro
Bruce Foxton talks to Andrew Twambley about his current band From The Jam, his years in The Jam and the 40th Anniversary tour of their 'Sound Affects' album.
The one where we asked Bruce Foxton if he had ever met Prince Andrew in Pizza Express !!! When you think of the punk explosion of '76, you can't but help think about The Jam. Not only was Paul Weller growling his lyrics and thrashing his guitar, but you also had Rick Buckler on drums and the mighty Bruce Foxton pounding his distinctive bass while jumping higher than Pete Townshend did a decade earlier. Following the demise of The Jam, Bruce pursued a solo career and played in a few bands until 1990 when he became an integral part of Belfast's finest, Stiff Little Fingers. Leaving Stiff Little Fingers in 2007 he met up again with Rick Buckler and they eventually formed From The Jam….and the rest, as you say , is history. Pennyblackmusic caught up with Bruce during lockdown…. PB: Morning Bruce….A big thanks for agreeing to the interview. May I just get my unprofessional fanboy bit out of the way, if that's okay? (Bruce laughs) When it's not lockdown, I am a music photographer, and I have covered From The Jam for the past four years at The Ritz in Manchester and can't wait for the next gig. The first punk single I ever bought was 'In the City'. Anyway, now I have covered that, let us begin! From The Jam must be one of the busiest bands around. How on earth are you filling your days during lockdown? BF: Everybody's doing their bit, to get shut of the virus etc but I'm finding it very difficult. I've done quite a few odd jobs, like a lot of people really, doing stuff that needed doing but you've never really had the time. But now, I've got more than enough time so just odds and sods…a bit of DIY. Trying to practice my golf swing in the back garden, which is, err, terrible !! Just searching around really for stuff to do. PB: What you doing about getting your hair cut? BF: Well luckily I'm not really seeing anybody (Laughs) but then again you know. if you saw Boris's latest explanation, hairdressers like musicians are quite a way down the line, probably July onwards. I got the feeling that the steps 1 and 2 in Boris's book are really vital and I pray that they do work and then July, hopefully, I will call up my hairstylist and say, "Help, get that sorted out." I've never had it so long, not since the 1970s I'd say… PB: You do look after it, so come on July! On your next tour you'll be performing 'Sound Affects', which is my favourite Jam album. How much are you looking forward to that and when can you see it kicking off? BF: I think we were still doing 'Setting Suns'. There were some dates to perform before lockdown, so I'm a bit confused as to what we are doing with 'Sound Affects'. If we are, then great. Once we get the green light that we are going to be back on stage on a certain date I'll get the revision head on and get stuck into 'Sound Affects' basically. PB: Yes, brilliant album. 'That's Entertainment' is obviously a masterpiece but there is so much more to the album. Songs like 'Pretty Green', 'Music for the Last Couple', 'Set the House Ablaze' and 'Man in the Corner Shop' are extraordinary numbers. What songs are you looking forward to playing the most from that album? BF: Well, we've done a few of them before and we won't be doing 'Music for the Last Couple', I don't think. 'Scrape Away' is one of my favourites from that album. It's quite haunting. 'Dream Time' is another good track. We have played most of these before but probably not in a long while, maybe on the 35th Anniversary tour (Laughs). Doing what I do it just really proves how good a song writer Paul was back then, and still is obviously, but he was ahead of his time really… the quality of the lyrics was amazing.. And now I'm that much older, I can look at the overall picture, whereas maybe in the earlier days it was just heads down and work out what I'm doing, what's my contribution to the band and so we went along like that, and now I have had time to sit back and digest that each tune. It's just amazing really and, like I say, how ahead of his time Paul was. PB: You are going to do 'Smithers Jones' though? BF: Yes, we are doing quite a neat version of it at the moment. We've got Andy Fairclough on Hammond and he's got a mellotron. Have you seen us recently? PB: I saw you in November at the Ritz in Manchester. BF: Well, we're doing a slightly different version of it, which is really nice and it's reinvigorated that song because we have done it numerous ways in the past. Now with the mellotron in the forefront of the song, (Well, it should be if the sound engineers got it right), it's just different and I'm excited about that. PB: I re-listened to 'Sound Affects' over the weekend and again today. It represents a mature step forward in your career with fresh and imaginative songs, but I can't help seeing major influences from The Kinks, Small Faces and The Beatles. Was that intentional? BF: It's just my particular era, all those bands. It was never intentional but I'm very flattered that you put The Jam in with all those acts. When I joined The Jam in 74ish, Steve Brooks was in the band then on lead guitar and Paul and Steve were thick as thieves. They were really close. When I joined, their set was a lot of Beatles songs and the new material that they started to write were very Beatles-esque, so that was the way it kind of rolled over, I guess. PB: Excellent. It is an album that can hold its head up today, unlike many of itscontemporaries. How did you create such an iconic body of work that lasts and doesn't sound like it's stuck in a bygone era? BF: I totally agree with you. It stands up to the test of time. It still sounds fresh and exciting today. A mate of mine yesterday e-mailed me and said he was watching the latest 'Spider-Man' film ('Spider-Man: Far From Home' -Ed) and 'Town Called Malice' is on its soundtrack. It sounds as fresh and crisp as ever. Just from my department, I play bass and sing mainly backing vocals with the odd lead obviously. It just comes out that way. It's like when I get asked to do an interview for 'Bass' magazine or whatever, and they say, "How do you get that sound ?" and they're kind of expecting a long, drawn-out, technical answer and I just say, "Well, I just walk up to the amp and twiddle a few knobs and I get the sound I like." I'm not being modest. That's just how it is. It's not technical as far as I'm concerned… PB:-Sounds like there's more to it than that.. BF: Well, yeah, maybe there is but I just don't see it and that's the point I'm trying to make. There's nothing mysterious or clever about it. I mean a lot of people would say just like what you said, I beg to differ, but whatever it is I'm glad I've got it. PB: On to the band itself… some uneducated punters may say that From The Jam is a nostalgic covers band… but it is so much more than that, as anyone who has been to a gig will testify. After all these years how to you manage to drive the crowd into such a frenzy from the first number until you finally leave the stage? BF: It's just the songs, the songs and our commitment. Russell Hastings on vocals, Andrew on keys, Mike Randon on drums and myself, we give it 100 per-cent. In fact just before you called, even though we are in mid-May, I was sitting here in my little studio running through all the songs. I get excited about playing the songs, just to keep my hand in. It's a combination of the quality of the original song and the commitment the band give that song now. You know we've said all along…back in 2006/2007 when Rick was in the band, let's give it a go! We don't want to belittle the meaning of The Jam. We don't want it to be a cabaret act. It was like that from the very start. We treat those songs with respect, give everything and that rubs off onto the crowd how committed we are to those songs. PB: Russell has been with you for 13 years now. Where did you find him or did he find you? BF: Well, he came to the last Jam show in Brighton as a punter. Obviously we didn't see him then or know him then. But I think It was about 2006 when I was in a band called the Casbah Club which was Simon Townshend who is Pete Townshend's brother, Mark Brzezicki and myself. We were supporting, well kind of supporting, Rick's band The Gift, and the Gift was Rick Buckler on the drums and Russell on guitar and lead vocal. Rick and myself were chatting back stage and he said, "Well, do you want to jump up on stage with me tonight?" I asked, "What are we going to play?," so we played 'Down in the Tube Station at Midnight' and 'Smithers Jones' and the crowd went wild. It was very emotional as well. There were a few people who had tears in their eyes. I've joked about it before…the tears were emotion that they were loving it, not that it was painful to their ears. And so it went on from there really. We did a few more shows where I came along and jumped up on stage with The Gift and it was just great fun to be on stage with Rick again and it went down a storm, so we thought at the beginning of 2007 why don't we just go out and do a whole tour as From The Jam? So, that was the short-ish version of how it all really came about. So, we kind of hi-jacked The Gift and Rick, and we turned The Gift into From The Jam basically. PB: Clearly Paul Weller leaves a very long shadow but Russell takes on the role of singer guitarist and makes it his own. How has he managed to carve his own position and become so accepted by your fans? BF: Well, I think what we just said on the previous question is a big part of it. Russell had some big shoes to fill and he's done it in his own way and, like I said a moment ago, it was his dedication. He was such a huge Jam fan before we even knew each other. It was his dedication and commitment really and 99.9% of our audience love him. We're not The Jam. That's why we didn't go out as The Jam…we went out as From The Jam. It's not the Jam because Paul isn't in the band, simple as that and if you don't like the line up you don't have to come. Nobody is twisting your arm…just don't come. If you think it's an insult or it's not the same - well, of course, it's not the same - just don't come. As the years ticked by, it's like they've taken Russell to their heart. PB: They certainly have. You are not as young as you used to be, same as me. How do you do that jump, especially with that heavy bass guitar? BF: Sometimes I wish I hadn't have done it, especially after the show when I've got back ache or leg ache (Laughs). But again it's not choreographed. It has become, I suppose, a bit on the set where I jump up. But I can't help myself. It really is, without sounding pretentious, where the music takes me and I get excited and I can't help it I love it. PB: So do the crowd. When people talk of the legendary Bruce Foxton, many tend to overlook the fifteen years you did playing with Stiff Little Fingers. How did that come about and what was it like? BF: It was 1990. I was with a few bands in the late '80s, which weren't great for me really after my little solo career. I joined up with two girls from Leeds called The Rhythm Sisters and a guy called Bill Byford who was managing them. I was playing bass with them for a while. It was after a trip. I don't know where we were going but they were based in Leeds and Halifax, and I got back after a few dates with the girls and was staying at Bill Byford's house in Halifax. I was always travelling in the back of the transit van, and it was all like too much hard work for little reward, and I was wondering what I was going to do when one the morning there was a knock on the bedroom door and Bill came in and said, "It's Jake Burns on the phone for you." He said, "Hello mate," because we were close friends. We still are, well, as close as friends can be when he lives in Chicago. Our paths had crossed a lot on the road, so I knew him from old. Anyway, we got on really well. He told me that Ali McMordie was leaving and asked if I would be interested in joining a band, and it couldn't have come at a more better time because I was pretty down and low about it all and slugging my guts out for little reward. I said, "Yeah, Jake, that would be fantastic. Where are we playing? When's the first gig?" He said, "Oh Tokyo," (Laughs), and I went, "Brilliant! Count me in," so I had a crash course in Stiff Little Fingers songs and away it went…fifteen years later. PB: You've got back together with Paul in recent years. What does he think of From The Jam? BF: I've never really asked him. I just think he thinks, "Well, it's up to you, mate." I'd like to think that privately he thinks I'm doing a good job of it , but it's just something we've never touched upon…simple as that really, because Paul is one for wanting to push ahead all the time. Like you said, we've played a few shows with him. The Albert Hall was amazing with him on his birthday. That was fantastic, even though it was only two songs. I have played on one of his albums , 'Wake Up the Nation', and he's played on a couple of mine and Russell's albums. PB: Fantastic. Have you ever considered with all this lockdown stuff going back and being a printer? BF: No (Laughs). PB: Which band do you regret never have seen? There must be some that you've missed over the years. BF: Not really, I will tell you why. I suppose I've been so busy. I mean obviously I would have loved to have seen The Beatles live. That would have been amazing. Yeah, and The Kinks. Russell and I did a little tribute thing for Ray Davies a few years ago and met him there. We've been quite fortunate to meet a few people, but when I'm not gigging I don't really have the urge or the time mostly to go see other bands. I need a break from it all, have a bit of family time and before you know it then you're back out on the road again. PB: Finally, Bruce, you are famously from Woking. Have you ever bumped into Prince Andrew in Pizza Express in Woking? BF: No, thankfully (Laughs). PB: Thanks very much for your time. Photographs by Andrew Twambley www.twambley.com
Band Links:-
https://www.brucefoxton.com/
https://www.facebook.com/FromTheJam
https://twitter.com/FromtheJam1
Picture Gallery:-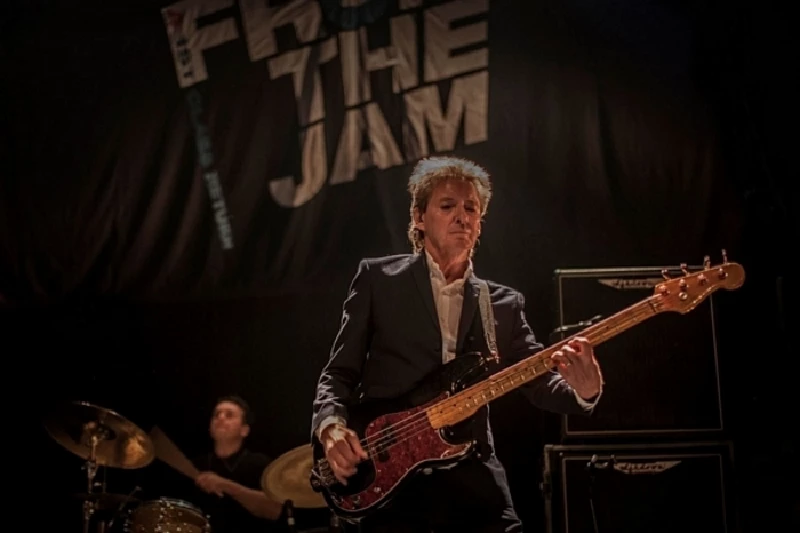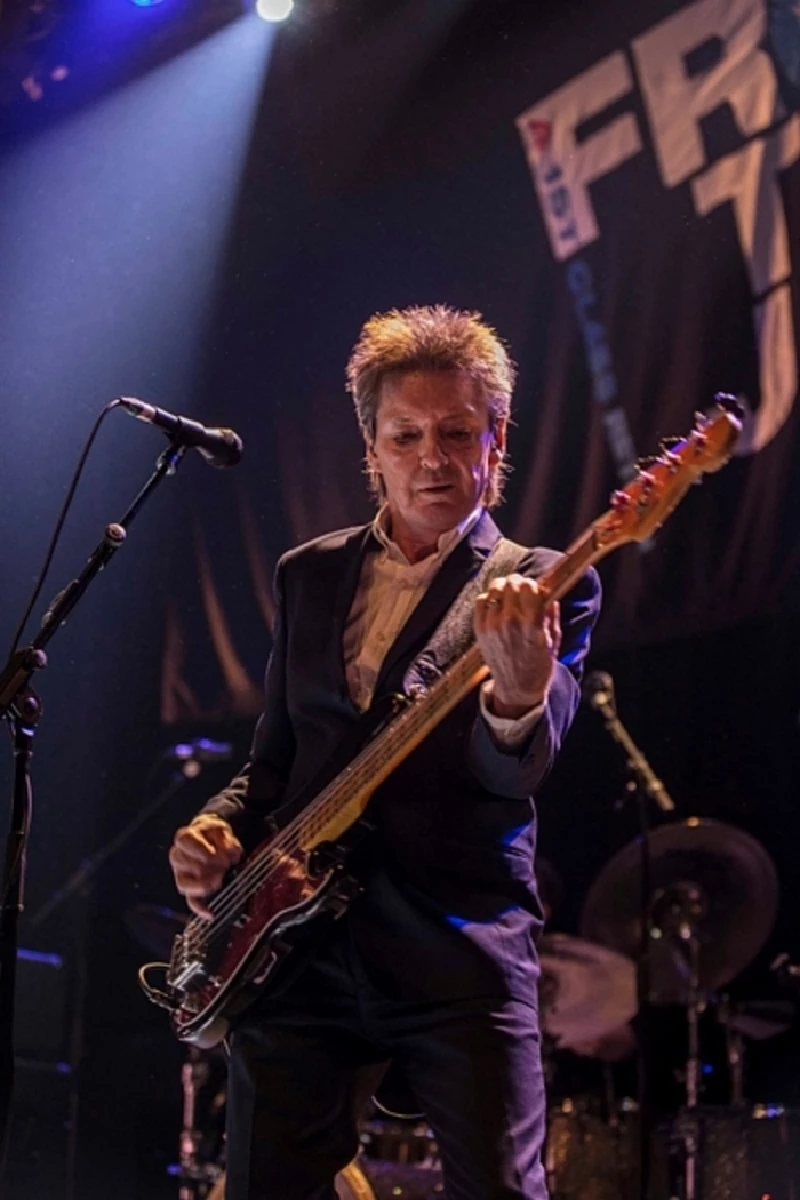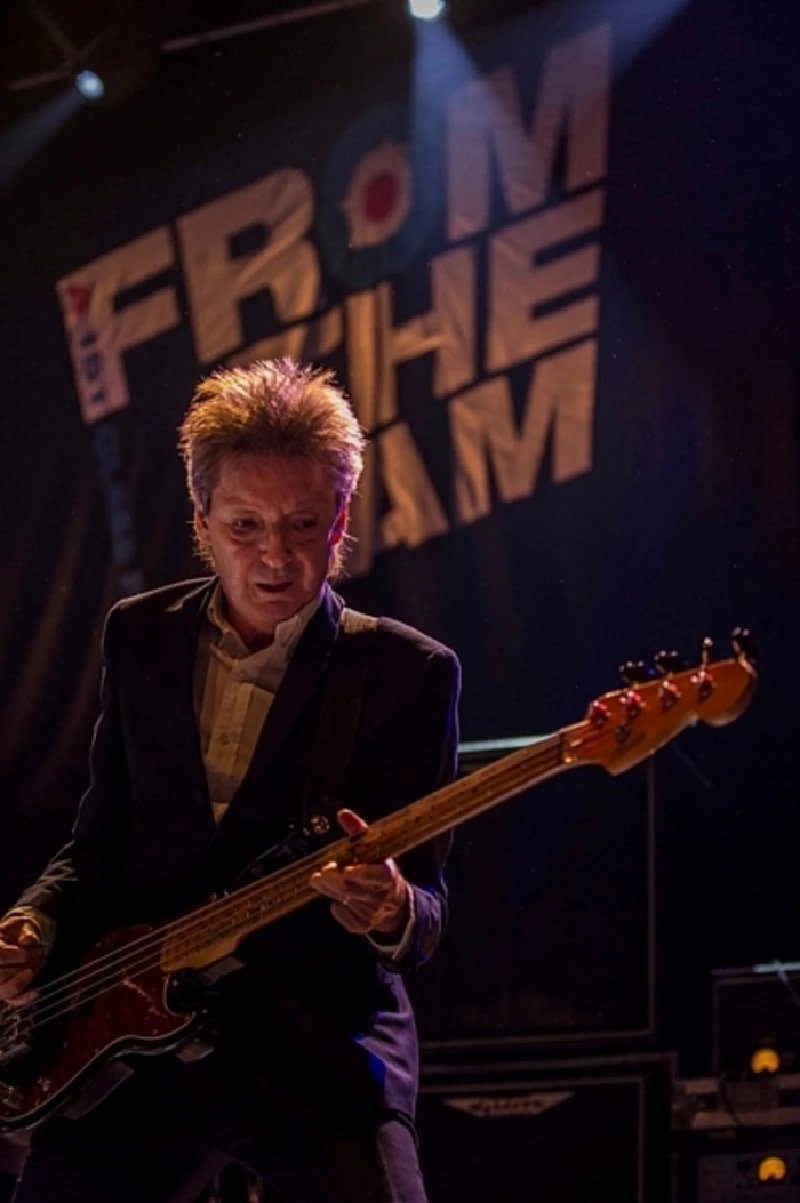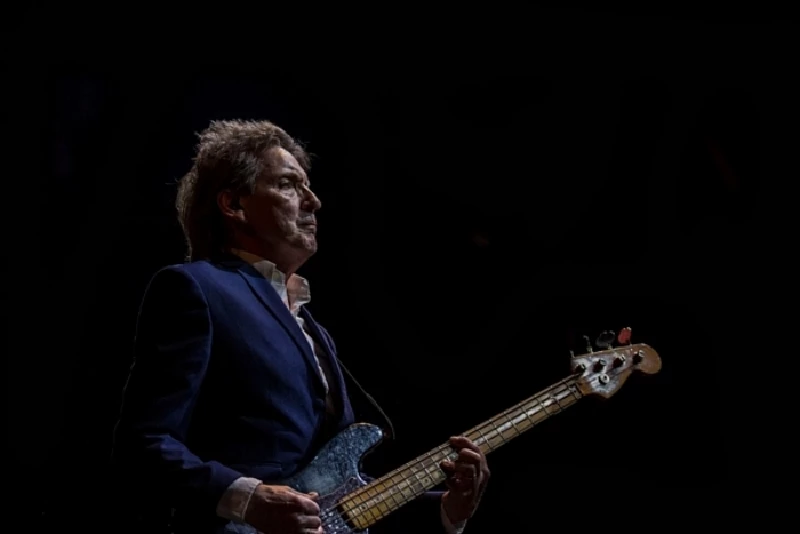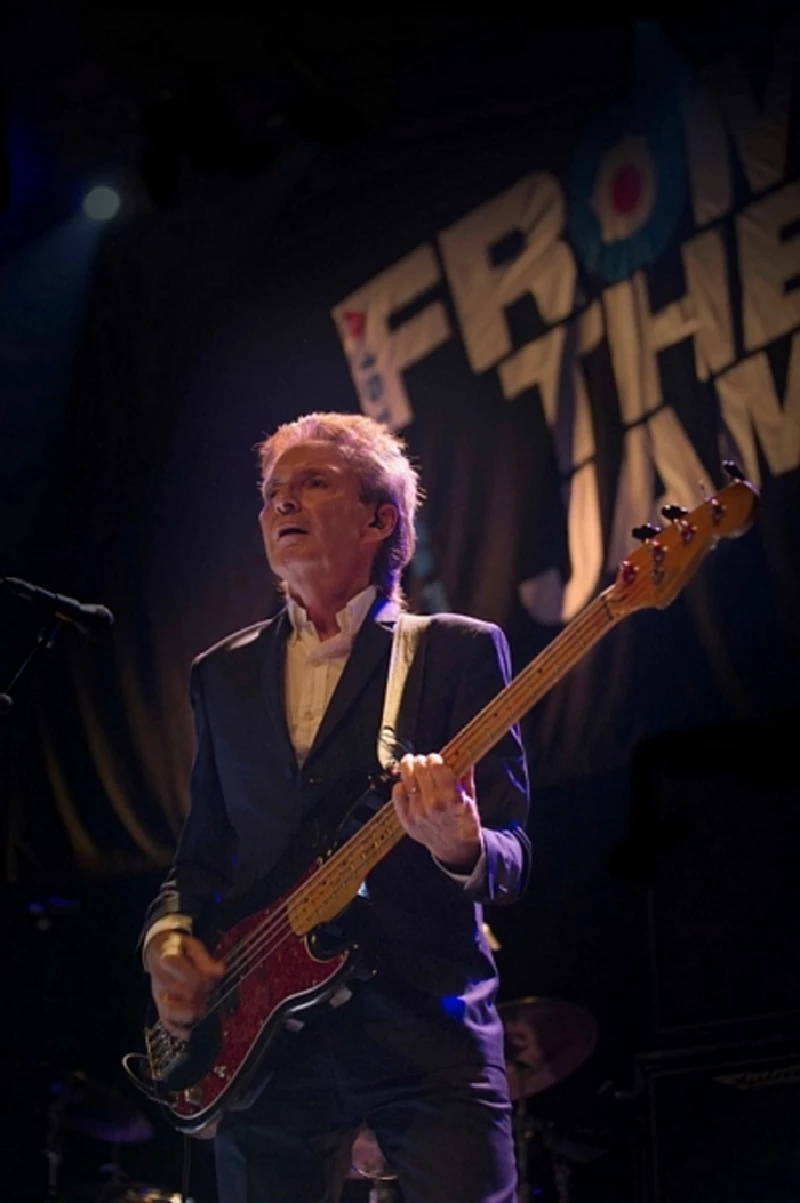 interviews
---
Interview (2019)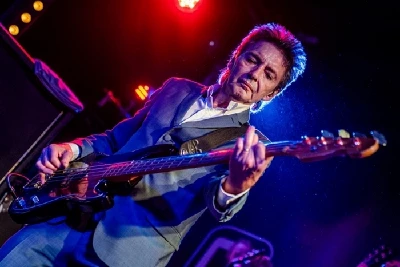 Bruce Foxton, the bassist with The Jam, speaks to John Clarkson about their seminal 1979 album 'Setting Sons' and its forthcoming 40th Anniversary UK tour with his current band From The Jam.
Interview (2013)
Interview (2008)
Pennyblackmusic Regular Contributors
---