---
published: 24 / 11 / 2008
---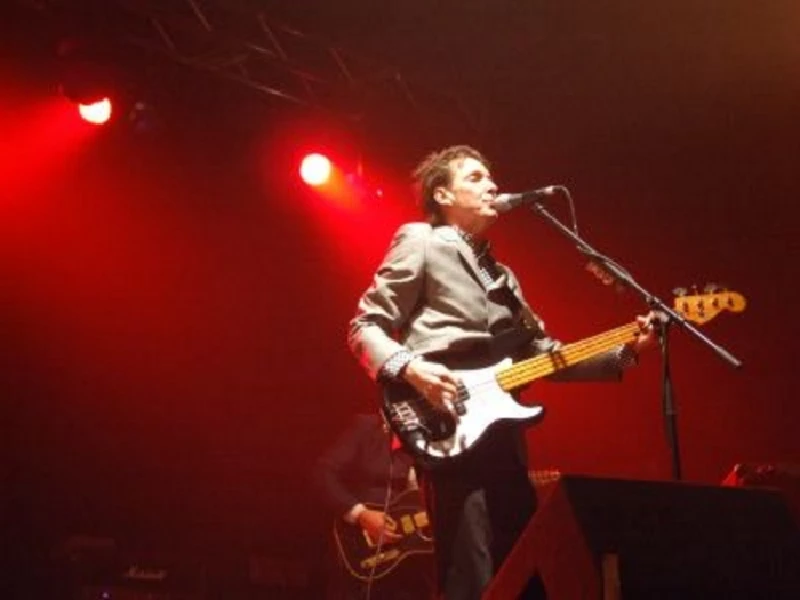 intro
The former bassist with The Jam, Bruce Foxton recently reunited with Jam drummer Rick Buckler under a new moniker of From The Jam. He speaks to us about The Jam's history, playing their songs again after a twenty five absence and the coincidental meeting which brought him and Buckler back together
Musical reunions are notoriously watered-down, cynical affairs. They are rarely the full thing, with key members in the intervening years having at worst died or at best decided they no longer want anything to do with their former band mates. The longer the gap between groups coming off the road and going back on it the shakier these reformations usually are, the passion and idealism of youth being replaced by the harsh realities of mortgages and overdrafts and often a last gasp desire for the limelight and fame. Having from their debut in 1977 to their break-up in 1982 had eighteen consecutive Top 40 singles including four number ones and six hit albums, The Jam have had much more to prove than most other bands in getting back together. On surface impressions The Jam's reformation might seem to carry little weight. Paul Weller, the group's front man and main songwriter, has refused to have anything to do with it. In fact, just as his former band mates bassist Bruce Foxton and drummer Rick Buckler started tentatively playing together again in 2006, he told BBC Radio 6 that "Me and my children would have to be destitute and starving before I'd even consider that, and I don't think that will happen...(The Jam's music) still means something to people and a lot of that's because we stopped at the right time. It didn't go and become embarrassing." Weller was a vital presence in The Jam and, having met since its demise with phenomenal success firstly in The Style Council and then in his solo career, has gone on to be its brightest star, but he was, however, nevertheless also only one part of it. The Jam was always very much a three-prong outfit, with Foxton, who has songwriter's credit on such Jam songs as hit single 'News of the World' and 'Smithers-Jones', and Buckler in their ferment bass and drum work giving the band much of its edge and fire. For all Weller's misgivings, From The Jam, as Foxton and Buckler have christened their new collaboration, has proved far from an embarrassment. There has been little, real financial need first of all for Foxton and Buckler renewing their partnership. They had also been receiving already considerable acclaim for their musical endeavours before forming From The Jam. Buckler spent some years out of music, running a successful furniture refurbishment business , before starting a band The Gift in late 2005 with ex-Maximum Joy musicians Russell Hastings (vocals/guitar) and Dave Moore (bass) which played old Jam songs. Foxton meanwhile has maintained a prolific musical career for the last 25 years. He was a solo artist for a while in the 80's before joining Stiff Little Fingers, for whom he wrote songs and played with for nearly 15 years. Most recently he has been a member of a mod band, The Casbah Club, who, while at the moment they are in hiatus received much praise. A four piece rather than a three piece, From The Jam also features Hastings on vocals and guitar, and Moore, who has handed the bass back to Foxton, on second guitar and keyboards. In Hastings, From The Jam has a surprisingly convincing front man, one who while remaining true to the heritage of The Jam avoids the easy trick of simply impersonating Paul Weller. While the bulk of their set has and will continue to consist of old Jam songs, From The Jam also see themselves very much as a songwriting outfit. One song, 'Later the Day', an acoustic demo, has already emerged on their My Space site, and there are others in the pipeline. Rather than simply reprising the past, From The Jam have built and extended on it. From The Jam have had a busy eighteen months since playing a UK club tour first of all in May 2007. A second tour of larger venues followed last winter. They have spent much of this year touring America, New Zealand and Australia, and have just released a DVD, 'First Class Return', which is a visual recording of a show they played at the London Forum on the last date of the 2007 winter tour. It shines through on 'First Class to Return', both from the energy of the performances in the live film, and also in interviews on a second accompanying DVD, that Foxton and Buckler have got back together for all the right reasons, firstly because they are proud of their past and know they created something very special with The Jam, and secondly because all these years from when they left off they are having enormous fun playing its songs together again. Shortly before they set off on a second British winter tour, Pennyblackmusic spoke to Bruce Foxton and began by talking to him about the coincidental meeting that started him and Rick Buckler touring together again. PB : You had fifteen years playing with Stiff Little Fingers and were still very much involved in music. Rick had very successfully run his own furniture business before forming The Gift. Why have both you decided to revisit former glories with From The Jam and why have you decided to do it now ? BF : We stumbled into it basically. Towards the end of Stiff Little Fingers I became involved with the Casbah Club, with Simon Townsend, who is Pete Townsend's brother, and Mark Bouzouki and Bruce Watson, who had both been in Big Country. The Casbah Club got offered some tour supports with The Who, and I had to at that point make a decision. I couldn't be in both Fingers and the Casbah Club, and as I was such a big fan of The Who it was too good an offer to refuse, so I went off and joined Casbah full-time. In May 2006 , the Casbah Club were playing at Guildford University in Surrey, and on the same bill was The Gift, which had Rick obviously on drums, Dave Moore on bass and Russell Hasting on lead guitar and vocals and they were doing Jam numbers, playing Jam songs. At the end of the Casbah Club's set, I got asked to get up and do a few songs with the guys, so I took over the bass from Dave. He went onto keyboards and second guitar and we did a couple of songs. It was just a real one-off. It wasn't contrived or anything. It was just a bit of fun. The audience were absolutely gob-smacked. They loved it as indeed did Rick and myself and the guys. Then a few weeks later I spoke to Rick, and we said to each other, "That was too good to not do it again. Let's do a few more shows." And so we did that until the end of 2006, with me guesting with The Gift, and it got to 2007 and we all got together in the New Year and said, "Why don't we do it properly ? Let's test the waters and book a club tour." That is what we did in May 2007 and it sold out weeks in advance. It was unbelievable. It took us all by surprise how much of a demand there was. PB : Was it on the club tour that The Gift mutated into From the Jam ? BF : Yes, I gatecrashed The Gift basically, took back my bass and it all went from there (Laughs). PB : Were you nervous when you started From the Jam that you might not meet the approval or expectations of fans or as you had already had this trial run guesting with The Gift, which had met with a positive reaction, was that something which didn't worry you ? BF : It did worry me because I didn't want us to be seen as a cabaret band. As the Jam's music is held so dearly in the hearts of our fans, I was worried their reaction might be, "What are you doing, Rick and Bruce ? You should have left this alone in 1982. What are you doing now trying to bring those songs back to life ?" As soon as we went into rehearsals with Russell and Dave for From The Jam, I just knew that it was going to work. I was convinced that we could do the songs justice. We obviously still had to go and do the shows, but the crowds everywhere, both on the club tour and the larger winter tour which followed it at the end of 2007, had a fantastic time. Reviews from the media and the press have been very favourable, at least the ones I have seen anyway (Laughs). The fans also have accepted Russell, which is a great thing to be able to say. PB : With his vocals Russell remains very respectful and true to the Jam's legacy, but at the same time he hasn't tried to emulate Paul Weller. He has put his own slant on things, hasn't he ? BF : I am pleased to hear you say that. He is not trying to clone Paul. If you close your eyes and don't look at the stage, the tonal quality of his voice sounds similar, but it is not a put on or a caricature. That is his take on things. Russell was a big fan of The Jam and he was at our last show in Brighton in 1982. Obviously I didn't know him then. He was probably about ten (Laughs), but he really did grow up with the Jam's music (Russell Hastings was in fact 17-Ed). What a fantastic front man to have to take over the role ! I feel really comfortable with him doing it. As I've got to be there upfront with him. I don't want look across and start wincing, "Oh God ! Don't do that. Paul used to do that." (Laughs). He is not like that though at all. PB : You're also working as a four piece now rather than as a three piece. Dave Moore has shifted sideways permanently to do additional guitar work and keyboards. What do you think that has brought to the music ? BF : The Jam experimented over the years with keyboard players, brass sections and girl backing vocalists, but the one thing that we never did try was bringing a second guitarist in. Paul did a lot of guitar overdubs on the records which as a three piece we obviously couldn't reproduce live. Having Dave on second guitar enables us to widen the sound. It is the same scenario with the keyboards. They both give us more scope and more songs to choose from. PB : Do you get the same feeling now when playing gigs now as part of From the Jam as you did with the Jam ? BF : Yeah I do. It has been so long since I picked up the bass and played those great songs that it has just as exciting and fresh. Nothing is ever choreographed but as soon as Rick starts up with his drums or the keyboard start I just can't but help move around to the songs. I get as much pleasure playing those songs as I did all those years ago. PB : How much contact had you had with Rick in the years in between ? You wrote a book together about your Jam experiences, 'Our Story', in 1994. BF : That was a half-hearted thing really. I won't say I regret doing that, but I wish that we had done it a bit better. There you go though. Rick and myself kept in touch on the phone occasionally, sent each other Christmas cards and birthday cards and maybe got together for the occasional drink. We never hung out together that much, but I always knew that he was there if I needed to speak with him and vice versa. PB : Much has been made of Paul Weller's anger and indignation with society at the time of the Jam. The Jam seem in many ways as relevant now as they did then because of the major recession we are going trough at the moment. Would you agree with that ? BF : Yes, I would totally agree with that. A lot of the songs are as sadly relevant today as they were all those years ago. PB : Given your own lyrics on songs like 'News of the World' and 'Smithers Jones', was that an anger which you felt as well ? BF : Yeah, 'Smithers Jones' was and is especially heartfelt. You still do get loads of people who give their lives to the job and then once they are past their sell by date loyalty doesn't matter. That is what happened to my Dad and hence that is how that 'Smithers Jones' song came about. There is a lot of anger there in that song. PB : Initially with The Jam you found yourself lumped in with the punk movement. Obviously you were more than simply a punk band. How much affiliation and sympathy did you have with the early punk movement ? BF : I think we probably wouldn't have got as far as we did without it. Every act is pigeon holed by the likes of the press and the media in general. I am guilty of that too. If I go and see a band or someone has gone to see a band I haven't seen, I will ask questions like "What are they like ?" or "Who do they sound like ? " We didn't look anything like a classic punk act, but I think sentiment-wise we had very similar views and in terms of raw energy we were exactly the same as bands like the Sex Pistols and the Damned. Certainly in terms of influence and songwriting once all of us saw the Pistols it gave us more of a direction to head in. PB : Paul Weller is credited as the songwriter for the bulk although by no means all of the songs in The Jam. One gets the impression with your bass lines and Rick with his drum work that neither you or Rick were particularly subservient. How did the songwriting work ? BF : At the time we were just excited to be playing live and to have a record label and none of us were that aware in those days about how much money could be earned if you were a successful songwriter. It is all water under the bridge now and we have all done okay out of it, so I don't want it to sound it like I am crying over spilt milk. We had this unwritten rule, however, that whoever had the initial idea then that was their song. It all sounds so green and naive now that I can't even believe that I am saying it. The songs, however, developed from their early embryonic stages with us all contributing. What would have fairer would have been a three way spilt on all the material. I really don't want it to come across as sour grapes though, because that was just the way it was. It was a three way effort most of the time. There were songs like 'That's Entertainment' that Paul had pretty much to start to written very quickly. I think that, if one takes into account the amount of people who are coming to the shows now , that the real Jam fans know that it was a three way effort. Paul's songwriting is fantastic, but it wasn't just Paul. It was the band. PB : For all their influences the Jam did forge a sound of their own. It is a sound that even Paul who has jumped from one sound to another in his solo career hasn't revisited. Why do you think that was ? BF : Most successful bands strike up something unique that just works in their own format such as The Jam, The Who or U2 .When you step out of that with other musicians it just doesn't work. It is like a football team. You have a certain amount of players that gel together and that is what makes that unique creative sound. PB : Paul called time on The Jam in 1982 and started the Style Council. It was a shock to the fans at the time because you were at the pinnacle of your career. Do you think he made the right decision in pulling the plug then ? BF : No, I would disagree. We were at the top of the charts with 'The Gift' album and the 'Beat Surrender' single. I don't know how long the Jam could have continued, but I do know is that we hadn't peaked and we weren't treading water. With each album we didn't know exactly what shape or direction it would go until we started on it, but I thought that we did have more to offer musically. I certainly didn't feel the time was right then, although obviously Paul did. PB : You could have just played all eighteen or nineteen singles and that would have been enough alone to make a set list, but instead, as the new live DVD shows, you're fairly picky about which singles you do play live. You also play a lot of album tracks, especially from the last album 'The Gift' which as you split up wouldn't have had much of an airing last time around. How did you decide what was going to go on that set list ? BF : There was quite a bit of to-ing and fro-ing amongst the four of us. We all knew we had to have the best known singles like 'Eton Rifles' and 'Going Underground', but the album tracks were more of a diverse choice. We had four lists, one from each of us, and the common denominator on most of them was "Okay, we all agree on that one" .Then there were ten that we couldn't decide on, so we just ran them all in the rehearsal room and picked the ones that were working best at the time. PB : When you go out again on tour in December will the song list change a lot ? BF : The singles will still be there. There will be a good portion of those, but there will be a lot of different album tracks this time. We are also going to put a couple of new From the Jam songs in we think. We have given one, 'Later Day', an airing over the last couple of weeks. Russell and myself have been doing some radio interviews and have been around the country with a couple of acoustic guitars and in the interviews where we can we have been playing the new song. .The feedback has been pretty positive. It will be great to play it with the band. People have been hearing it on just two acoustic guitars so far, but it is quite a good test if it stands up on acoustic guitar. It will be interesting to gage the reaction from the audience and what they make of it and another one we have also been working on. The Jam's set and the quality of the songs speak for themselves, but it will be nice to have some new material in there and something from the current line-up. PB : How does the songwriting work ? Do you all collaborate together on songs together ? BF : We put the guidelines down from day one (Laughs). It is a four way effort. We are building things up as we go along with us all chipping in different ideas. It is early days, so there is no set formula at the moment. It is encouraging though and working okay so far. PB : Dave Moore says on the DVD that he thinks that From the Jam will have some sort of longevity. Would you agree with that ? BF : It would be nice if the new material grabs people. For what it is at the moment I think we can maybe tour the UK maybe once, twice a year over here, or do one big tour and then some festivals. We're playing the existing set, but if we can push on with additional material there is no reason why if the band won't last. You don't know what is around the corner and I am pleased that it has lasted as long as it has. We'll wait and see, but at this moment I can't wait to get out there and get on the tour that is coming up. PB : And the final question. Here we are. It is over thirty years now and you're back playing some of The Jam's songs again. Did the young Bruce once you knew you were on your way ever think you were going to be playing the same songs three decades later ? BF : No, I was just happy to let the radio stations play them for many years. Then by pure chance I found myself on the same bill as Rick and the boys and now I am doing it again. It has come about kind of semi-accidentally but I am glad that it has. PB : Thank you. Thank you to long term Jam fan Malcolm Carter who contributed several of the questions for this interview.
Band Links:-
https://www.brucefoxton.com/
https://www.facebook.com/FromTheJam
https://twitter.com/FromtheJam1
Picture Gallery:-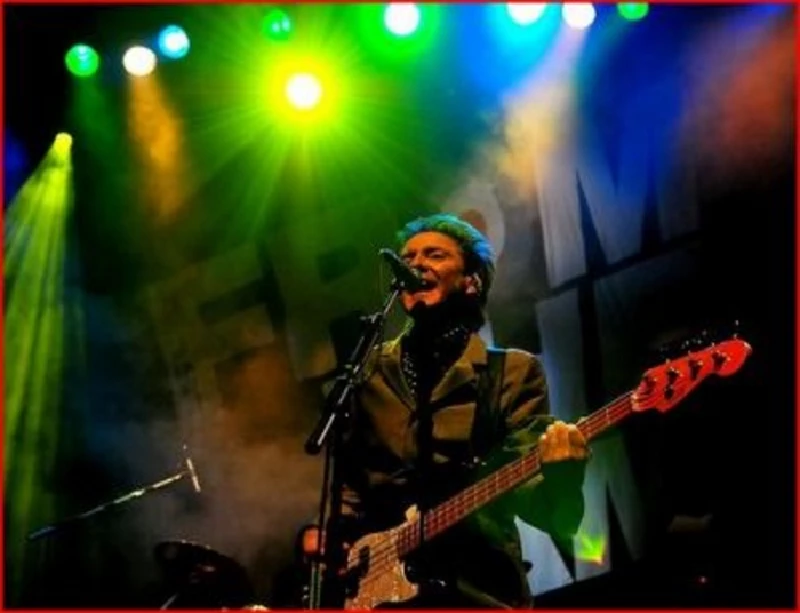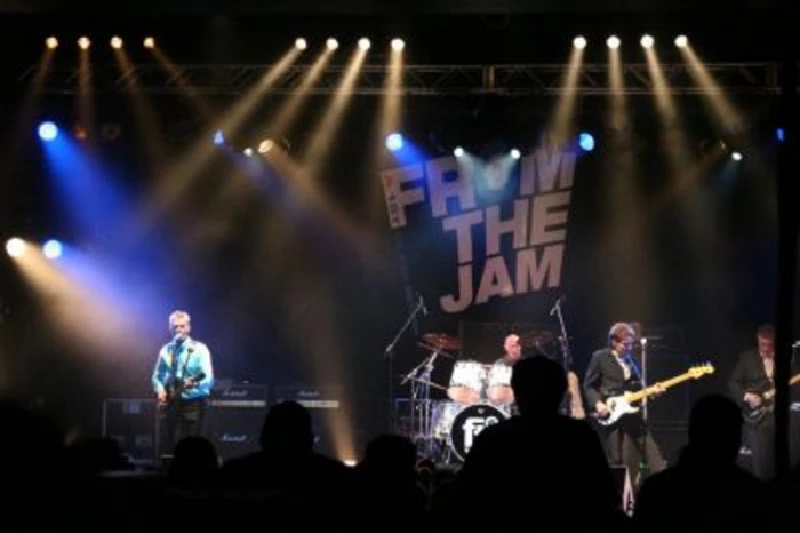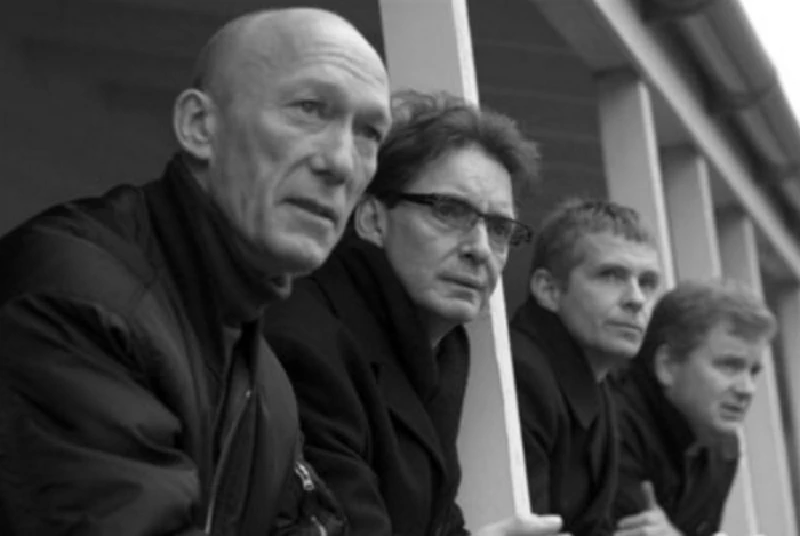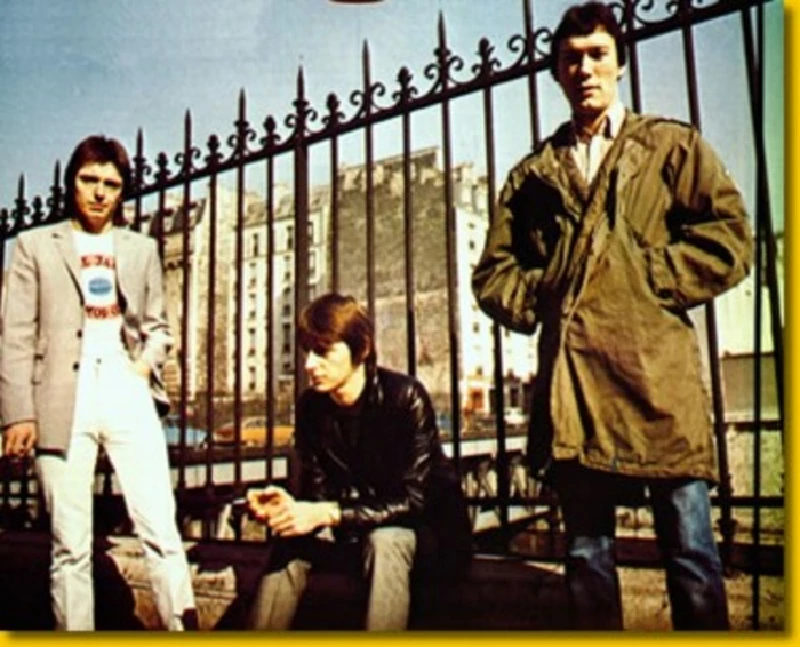 Visitor Comments:-
578

Posted By: Mark McGlashan, London on 17 Aug 2012
I love Bruce Foxton, take nothing away from him, he was loaded with energy on stage, in addition to that he contributed great melodic bass lines. Hat's off to a great bass player and 33% of the Jam. Without Bruce and Rick Buckler we may have never known of Paul Weller. The Jam were a unit not Just Paul Weller. Timing place and location had he teamed up with another set of people Paul may still be playing in local men's social clubs.
---
Pennyblackmusic Regular Contributors
---