---
published: 26 / 3 / 2019
---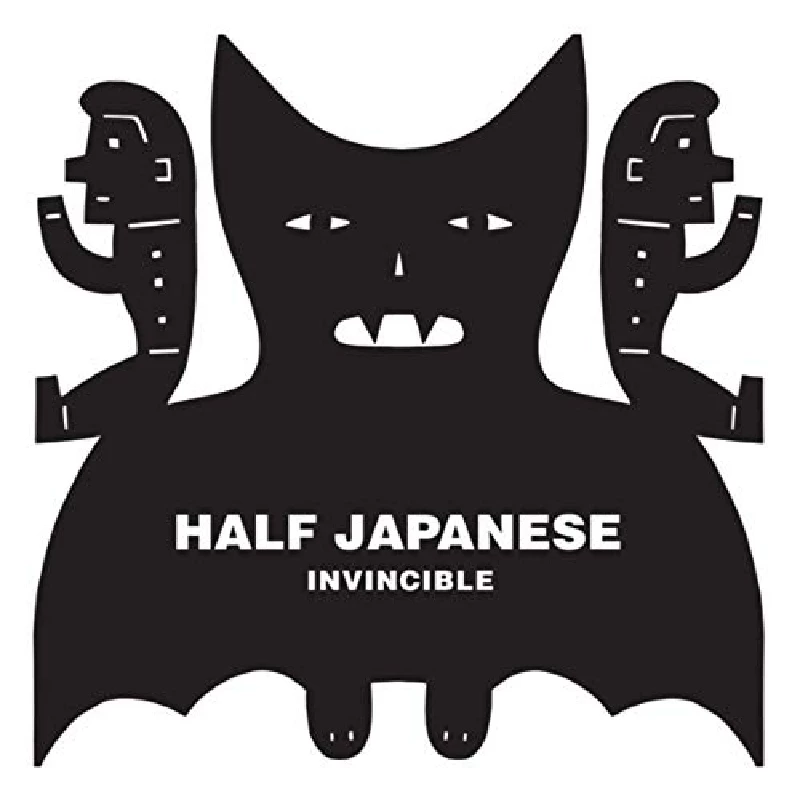 intro
Eccentric but surprisingly mellow latest album from durable American alternative rock band Half Japanese
There is an allure to this word, weird, isn't there? It's a great and glorious adjective that, from time to time, gets overused. Yet, when weird is used properly, it captures an element no other word can. It's a harmless charm. It's idiosyncratic. Weird is character. Enter the pride of Ann Arbor, Michigan, the intrepid Half Japanese. The bottom line on 'Invincible' is this – it's not a very weird record. I say that knowing full well that we're talking about Half Japanese, purveyors of the weird since 1975, amidst those primordial moments of indie rock. The songs are gorgeous and harmlessly charming and littered with idiosyncratic moments, but it's certainly not weird in the way so many of their previous records have been. Lyrically, 'Invincible' fits with into Half Japanese's sweet spot. On this record, front man Jad Fair is, if anything, a romantic and child at heart, evidenced by his romping and blissed out 'Love Explosion' and the truth in love's advertising, 'Forever in My Heart' He conveys his signature neurosis on 'Puppet People' which is a bleak and sad statement (while feeling childlike), and the horror garage rock classic, 'The Walking Dead' filling the quote for monster songs. A lot of Fair's one of a kind lyric writing is on display too. On the title track, a song about the world being great (largely because of the presence of pancakes and syrup) he deadpans that line that a heart being invincible means that "it cannot be vinced". No one else could write that line and evoke the kind of doe eyed response that Fair gets. Instrumentally though, the band that Half Japanese has become isn't nearly as mercurial and fractured as before. These are robust rock songs that, while quirky, come across as the kind of stuff you could play for your square friends. Even though this isn't exactly the peak-era of Jad Fair's love song/monster song weirdness, I liked the experience of listening to 'Invincible' a whole lot. It didn't need to grow on me. It was just there. Perhaps if I heard 'Invincible' before their seminal '½ Gentlemen/Not Beasts' (or take your pick of any of their early, esoteric dalliances into noise and punk that followed for half of a decade) the band would not have become so permanently cemented in my psyche. We're not standing outside of the Half Japanese outpost sweating the secret handshake in hopes of getting in. Weird isn't some exclusive club. Listening to this record, I do not believe Jad Fair believes that either. I think 'Invincible', a much more anchored, call it mature rock record, is an extension of what the band has always sounded, an audience for their idiosyncratic art. We're in, don't worry. We're welcome. We've always been.
Track Listing:-
1
Swept Away
2
Love Explosion
3
The Puppet People
4
Return Of The Vampire
5
Or Ever Will
6
No More
7
All At Once
8
The Walking Dead
9
Forever In My Heart
10
What Are You Gonna Do?
11
It's Here
12
Invincible
13
No Wonder
14
It Has Me
15
Indestructible
Band Links:-
https://www.facebook.com/halfjapaneseband
https://en.wikipedia.org/wiki/Half_Japanese
Label Links:-
https://twitter.com/firerecordings
https://www.facebook.com/Firerecords
http://www.firerecords.com/
https://firerecords.bandcamp.com/
https://instagram.com/fire_records/
https://www.youtube.com/user/FirerecordsUK
Pennyblackmusic Regular Contributors
---